Please join us for:
"Whale Research at the Smithsonian
Past, Present and Future"
Thursday June 6, 2013, 10:30 am – 5:00 pm
The Smithsonian Libraries hosted an afternoon program titled Preservation Matters! on April 24 in the S. Dillon Ripley Center. This event was in conjunction with the American Library Association's National Preservation Week (April 21-27). more »
"Unlocking Taxonomic Literature II using Linked Open Data"
a free lecture featuring Joel Richard
Thursday, May 16, 2013, 12:00pm-1:00pm
S. Dillon Ripley Center, Lecture Hall, Room 3027 more »
The Smithsonian Institution recently announced that it will join with the Digital Public Library of America (DPLA) to provide links to a wealth of the Institution's cultural and scientific content. The DPLA pilot project, which combines and centralizes links to the collections of participating cultural institutions, launched April 18. more »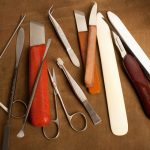 The Smithsonian Libraries will host an afternoon program titled Preservation Matters! on April 24 in the S. Dillon Ripley Center. This event is in participation of the American Library Association's National Preservation Week (April 21-27) and is free and open to the public. more »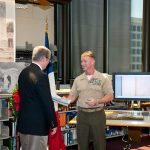 A few months ago, a ceremony announced the Libraries' electronic edition of the Escadrille N.124 Journal de Marche et Operations (i.e., the "combat logs") of the legendary squadron of American aviators who served in the French Air Force  during World War I, known more affectionately as the Lafayette Escadrille.  more »
In celebration of Black History Month, we would like to highlight five notable African American librarians. This post was written by Anacostia Community Museum librarian, Baasil Wilder.
Five African American Librarians who have made significant contributions to librarianship in America by transforming our profession and paving the way for all races: more »
Engineering Romance in Late 19th Century Literature, featuring Rosalind Williams
Date: November 28, 2012, 5:00 pm
Location: Smithsonian Institution Castle
Jules Verne (1828-1905) and Robert Louis Stevenson (1850-1894) were well-known writers of romance in the late l9th century.  They were also fascinated by engineering, both as well-informed observers and as lay engineers. This talk will describe this convergence of engineering and romance in their lives and times and reflect upon its implications for our own lives and times. This event will take place on Wednesday, November 28 at 5:00 p.m. in the Smithsonian Institution Castle building. more »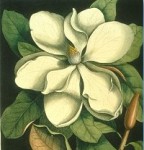 The Smithsonian Libraries, in conjunction with the National Museum of Natural History, will host a series of lectures on both Mark Catesby's art and science for the Catesby Commemorative Trust on Tuesday, November 6. This gathering celebrates the 300th anniversary of Englishman Catesby's arrival in North America. The visit to the Smithsonian is part of a six-day, three-city symposium that will include lectures by more than 20 presenters from various disciplines including art, wildlife, natural history, conservation and economics.
The English naturalist published The Natural History of Carolina, Florida and the Bahama Islands in three volumes from 1729 to 1747, making it the first published account of the flora and fauna of the New World. The Joseph F. Cullman 3rd Rare Book Library contains a first edition copy of The Natural History, which will be displayed after the symposium. This work, along with others by Catesby, can also be seen online at the Biodiversity Heritage Library.
This event is FREE and open to the public!