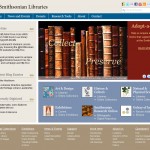 The Smithsonian Libraries is pleased to announce our new website and future home of our digital library. You can now find us on the web at this link. Be sure to update your bookmarks!
The new site contains much of the "about us" information including brand new homepages for each of our library locations and new pages for the various departments of the Smithsonian Libraries. Much of our data, including collections, exhibitions, and online books are still housed on our "old" site at www.sil.si.edu and select pages there will now redirect to the new site.  As content moves to the new site, it too will be redirected so as not to get our visitors lost in a labyrinth of webpages.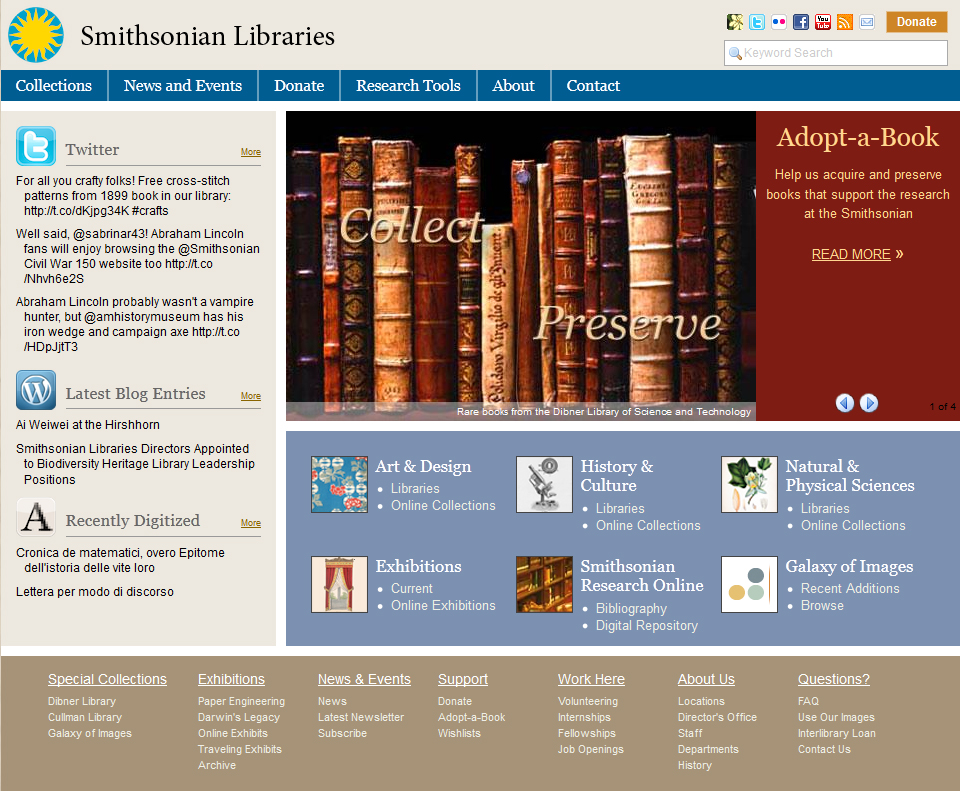 The launch of the site lays the foundation for a new digital library, which is currently in the planning and requirements phase of development. We hope to have new features launched later this year as we begin to integrate Linked Open Data, Digital Asset Management Systems, and other digital repositories.
The site is built in Drupal 7 and uses many common modules which I won't get into. Finally, a big hearty thanks goes out to the guys in our IT department for their patience amidst our growing pains.