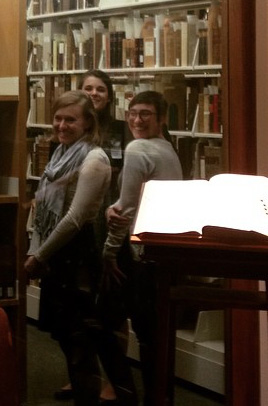 From March  16th-20th, the Smithsonian Libraries hosted five students from the University of Kentucky School of Library and Information Science as volunteers for Alternative Spring Break 2015.  Anna Gault, one of the spring break interns, shares her experience below.
I am interning at the Smithsonian Libraries with five classmates from the University of Kentucky School of Library and Information Science. As  a graduate student studying Library and Information Science, spending Spring Break interning with the Smithsonian Libraries is a dream. My five other classmates from The University of Kentucky School of Library and Information Science are in agreement.  They are working in different areas in the libraries and we love to share our experiences with one another, so it is a great learning opportunity for all!
Here is a little bit more about my fellow wildcats and the projects they worked on while at the Smithsonian.
 Advancement: Carlee Cutchin and Margaret Roulett are working with the Smithsonian Libraries Advancement team and are researching topics such as giving circles, collectors clubs or other creative ideas that may benefit the Libraries.
Field Books Project: Cecilia Virtue is helping to assess the Field Books Project metadata and its relationship with the Social Networks Archival Context (SNAC).
Research Services: Whitney Waddell has been shadowing Polly Lasker, a reference librarian at the National Museum of Natural History Library who is responsible for the Vertebrate Zoology Libraries, and assisting her in a space study of the Birds Divisional Library's serials in order to make the collection more usable for research staff and to maximize space.

Scholarly Communication:  Brittany Netherton is working with a list of early Smithsonian publications to help create usable bibliographic citations.  She is working with the DSpace account modifying records, and did some research into ORCIDS, VIVO, and ISNI.

Social Media: I am participating in the planning and implementation of the libraries social media initiatives and am particularly excited to aid in the Biodiversity Heritage Library's Garden Stories Twitterchat.
We were based in the National Museum of Natural History, as if that is not enough to be excited about, we have also been touring some of libraries housed within the Smithsonian.  Lilla Vekerdy educated us about the Dibner Library for the History of Science and Technology and introduced us to the amazing and rare collection.  The Joseph F. Cullman 3rd Library of Natural History tour allowed us to learn from Leslie Overstreet, and even touch some beautiful rare books.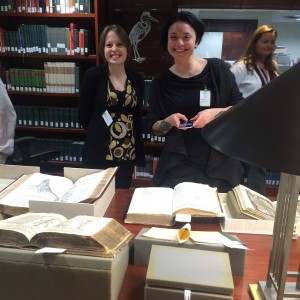 Being in Washington D.C. and working with the Smithsonian Libraries has been the best experience for us aspiring librarians and information professionals, and our supervisors have been helpful and supportive! We would like to thanks University of Kentucky SLIS and the Smithsonian Libraries for having us. We couldn't think of a better way to spend Spring Break.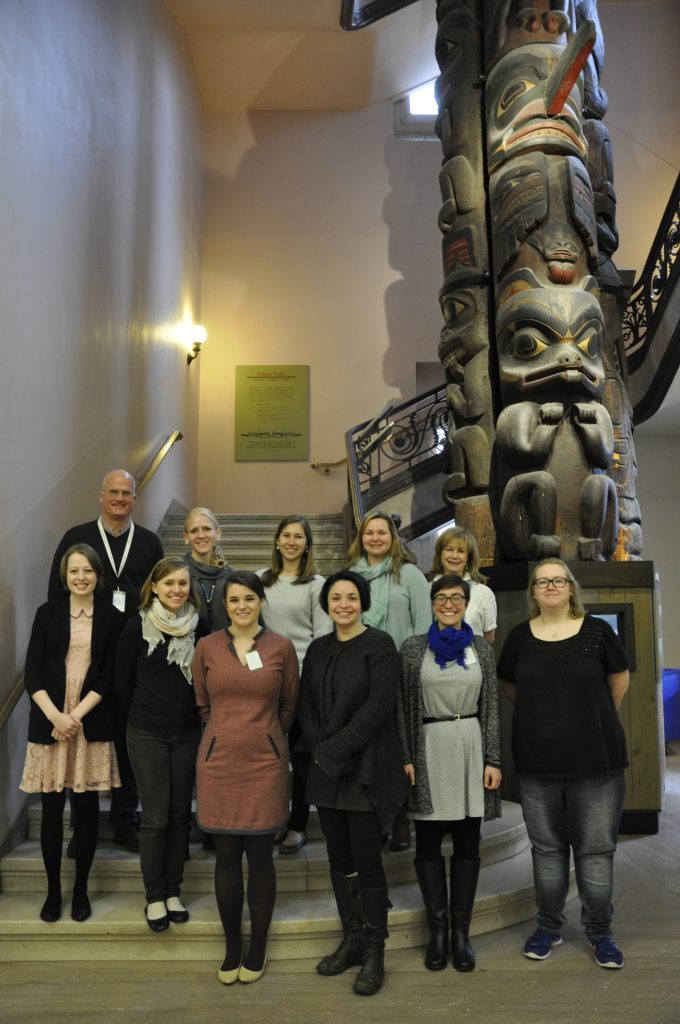 The Smithsonian Libraries is currently accepting internship applications for Summer 2015. Learn more on our Internships page.