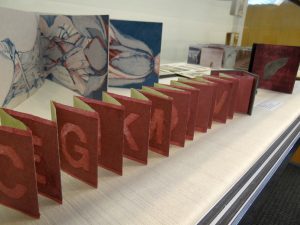 "Some books are to be tasted, others to be swallowed, and some are to be
chewed and digested."
 ~Francis Bacon, Essays (1625) Bacon's Essays By Francis Bacon, Richard Whately.
We have talked about artists' books on the Smithsonian Libraries blog before. And we'll talk about them more, as a part of a short series to highlight interesting works of book art owned by the Smithsonian's American Art & Portrait Gallery Library.
But what, exactly, is an artist's book? You may not be able to tell just from looking at the object itself!