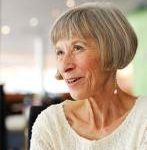 Engineering Romance in Late 19th Century Literature, featuring Rosalind Williams
Date: November 28, 2012, 5:00 pm
Location: Smithsonian Institution Castle
Jules Verne (1828-1905) and Robert Louis Stevenson (1850-1894) were well-known writers of romance in the late l9th century.  They were also fascinated by engineering, both as well-informed observers and as lay engineers. This talk will describe this convergence of engineering and romance in their lives and times and reflect upon its implications for our own lives and times. This event will take place on Wednesday, November 28 at 5:00 p.m. in the Smithsonian Institution Castle building.