In 1839 Haswell Barrington And Haswell of Philadelphia published The conchologist's first book: a system of testaceous malacology, arranged expressly for the use of schools, in which the animals, according to Cuvier, are given with the shells, a great number of new species added, and the whole brought up, as accurately as possible, to the present condition of the science. by E. A. Poe.  Was Edgar Allan Poe really an amateur naturalist and mollusk enthusiast, or merely an impoverished novelist willing to do anything (even plagiarism!) for a buck?
In fact, Poe was hired to write the preface and introduction, and to translate from the French Georges Cuvier's descriptions of the animals, but it was Thomas Wyatt who originally wrote the textbook on conchology. In later years, Poe was accused of plagiarism (by his biographer and literary executor R. W. Griswold) but it seems that attributing the authorship to Poe was likely done to increase interest in the title and to avoid copyright issues with Wyatt's original publisher, Harper & Brothers.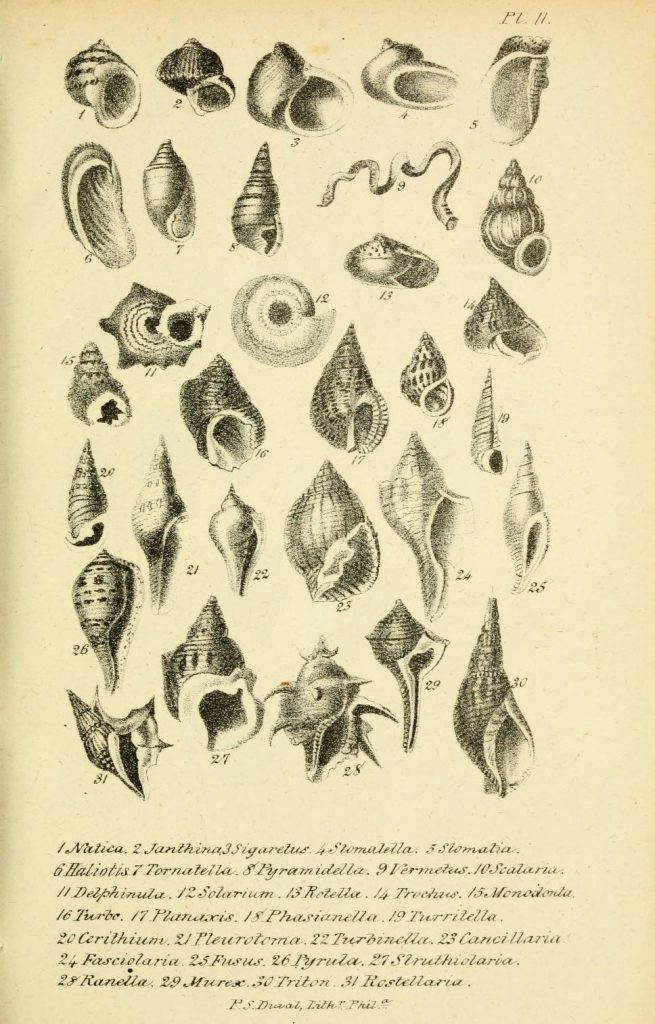 To confuse the issue of authorship further, Wyatt's book was largely based on that of Scottish naturalist Thomas Brown, who published his The Conchologist's Textbook… in Glasgow in 1833.
2009 is the 200th anniversary of the birth of Edgar Allan Poe.  The conchologist's first book… is the only volume "by" Poe that went to a second edition in his lifetime. The Biodiversity Heritage Library has select editions of all the titles above available in full-text if you'd like to compare for yourself!
For more information on Poe's work on conchology (the study of mollusks) Cornell University has an online exhibition Nevermore: the Edgar Allan Poe collection of Susan Jaffe Tane which includes images from Poe's own copy of the first edition; and The Edgar Allan Poe Society of Baltimore has bibliographic notes on the work and much more.—Keri Thompson
note: various egregious spelling errors corrected 9/20/2012