The Book Conservation Lab recently had a visit from bookbinder and inventor Bill Minter. Bill created the Ultrasonic Welder we use in the lab for encapsulating items.  Encapsulation entails sealing an item between two sheets of Mylar (an inert polyester resin.) The welder is particularly useful for encapsulating brittle, fragile items ensuring that information is preserved while allowing them to be handled.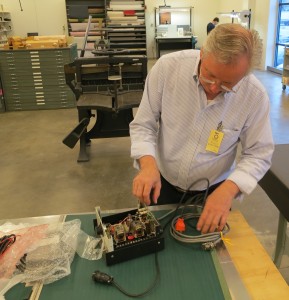 Bill disassembled the motor unit, cleaned and oiled the machine and replaced several worn out parts.  In the process we learned that the Smithsonian Libraries' welder was the 9th unit created and that there are 200 units in operation in conservation labs throughout the United States. Bill also showed off some great new ideas he is developing including using an aluminum core for boxmaking.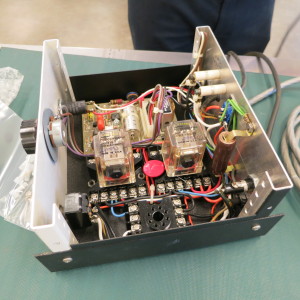 Our conservation technician, Don Stankavage, displaying an item encapsulated using our newly repaired Ultrasonic Welder. Thanks to Bill for getting our welder back up and running.