Each year archives, libraries, museums, and arts and historic preservation organizations set aside May 1 to participate in MayDay, an initiative created by Heritage Preservation to protect cultural heritage from disasters. Organizations are encouraged to do one thing for emergency preparedness. This year, the Libraries would like to share with you the content of our Emergency Response Kits.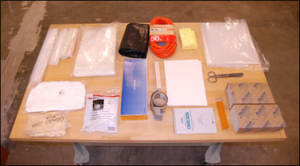 These kits are kept on site with our collections, for quick access in case of disaster. On May 1st, we are asking all of our branches to inventory their kits and replace any missing or used items.  We thought it might be interesting for you to see what we keep in case of emergency and perhaps inspire you to do something similar for your own collections.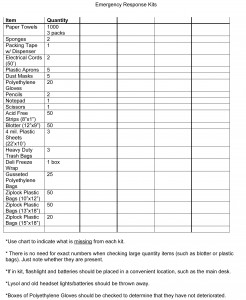 For  more information about emergency preparedness as it relates to cultural heritage artifacts, see Heritage Preservation's website. We hope you never need that information, but keep in mind where to find it if the time ever comes!