We recently carved out some space in the Natural History Building for a Conservation and Digitization Annex. The Annex allows us to do low to medium level repair on site where many of our Library books are housed. Preservation staff share the space with our digitization team. The goal was to reduce the amount of shipping between our main conservation lab  (located offsite in Maryland) and the majority of our materials located on the National Mall.  Our main concerns were books that are very large and fragile that we are reluctant to put through the stress of packing and shipping and volumes  that require simple repairs in order for them to be scanned.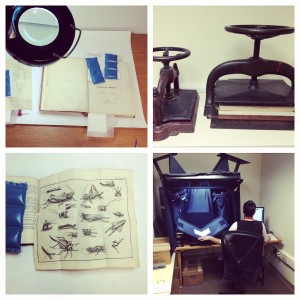 Step one was to decide what level of repairs we wanted to be able to execute in the Annex. We decided that repairs taking up to 2 hours were ideally suited to the Annex. Examples of repairs that can be completed in less than two hours include simple paper repairs, board re-attachments and re-backings.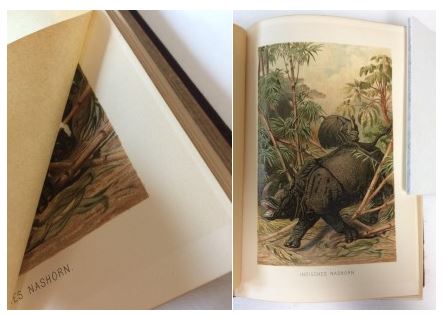 With these repairs in mind, the Annex was outfitted with some equipment – book presses, a tabletop board shear, a sewing frame and a lying press.  Basic smaller equipment such as a variety of bone and Teflon folders, spatulas and glue brushes were added. Then we added a variety of Japanese repair papers, linen thread and needles for re-sewing. Lastly toned Moriki paper, a variety of bookcloth and airplane linen (that can be toned and used as a re-backing material) were purchased.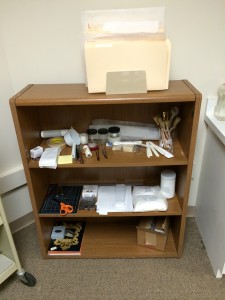 The Annex is staffed two days a week by conservation staff – one day a week for rare repairs and one day a week for general collections repairs. The repairs we are able to complete ensure that rare materials are shipped only when necessary and have sped up the scanning process.