Mark your calendars! September and October are great months for Smithsonian Libraries events!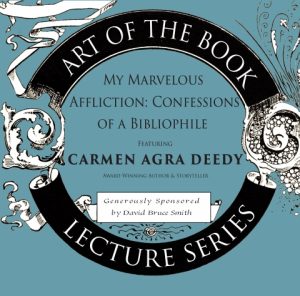 My Marvelous Affliction: Confessions of a Bibliophile
by Carmen Agra Deedy, award-winning author and storyteller
Thursday, September 15, 2016
6:00pm
Ring Auditorium, Hirshhorn Museum and Sculpture Garden
7th Street and Independence Ave SW, Washington, DC
Carmen Agra Deedy pays tribute to that most glorious artifact, the codex. An impenitent book lover, Deedy presents a spirited defense of book madness, a predilection she terms, "the marvelous affliction." Join the Smithsonian Libraries as we celebrate the Art of the Book with one of America's foremost storytellers.
Please click here to RSVP. For access services, please contact us at silrsvp@si.edu or 202.633.2241, preferably two weeks prior to the program. This is the first of two lectures generously sponsored by David Bruce Smith. The second will be in April 2017.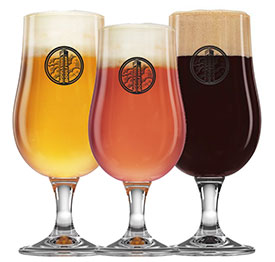 The Color of Beer
A Smithsonian Associates event in collaboration with Smithsonian Libraries
Wednesday, September 21, 2016 – 6:45 p.m. to 8:45 p.m.
National Museum of Natural History, Atrium Cafe
10th St & Constitution Ave NW, Washington, DC
What links science, history, art, and culture? Color. An exhibit organized by Smithsonian Libraries now on view at the Natural History Museum journeys through collections—from chemistry to catalogs, colorblindness tests to couture—to look at color in a new light.
In this special evening, beer expert Neil Witte leads a tasting that examines beer through the lens of color. Enjoy samples of five beers, along with light food pairings, and learn more about what the color of your beer says about its flavor and how it was made. Witte is the training and technical support manager for Duvel USA, Boulevard Brewing Co., and Brewery Ommegang. His is one of ten Master Cicerones in the United States, a designation of the highest level of professional certification as a beer specialist.
Tickets are available for $65-85 via Smithsonian Associates.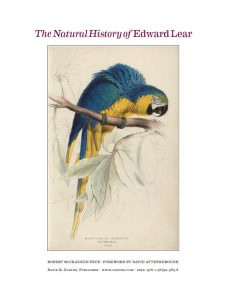 The Remarkable Nature of Edward Lear
An illustrated talk by Robert McCracken Peck, accompanied by a display of rare books.
Wednesday, October 5th
5:30pm
Q?rius Theater, National Museum of Natural History, Ground Floor
10th Street and Constitution Ave, NW
Edward  Lear (1812-1888) is best known and much loved for "The Owl and the Pussycat" and other nonsense poetry.  But Lear was also a fine painter of birds, mammals, reptiles, and landscapes and an adventurous, world-wide traveler. During the golden age of natural history book production, Lear's parrots, macaws, toucans, owls, and other birds stand out as especially powerful and memorable.
Robert McCracken Peck, author of the new, profusely illustrated book The Natural History of Edward Lear (David R. Godine, fall 2016), will discuss the remarkable life and natural history paintings of this beloved children's writer, who abruptly and mysteriously abandoned his scientific work soon after he achieved preeminence in the field.
Following the lecture, Leslie K. Overstreet, Curator of Natural-History Rare Books, will present a display of books illustrated by Edward Lear from the collections of the Joseph F. Cullman 3rd Library of Natural History.
This event is free and open to the public. To reserve your space, please RSVP via Eventbrite.
Save
Save
Save
Save