The Smithsonian Libraries would like to invite our colleagues to two January events, both of which are free and open to the public. More details are below. We hope you'll join us!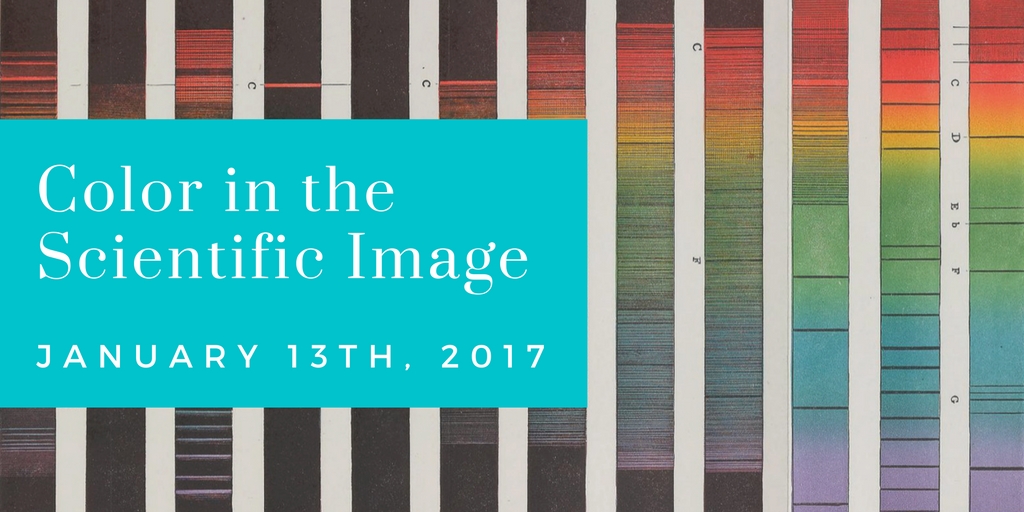 Color in the Scientific Image
Mazviita Chirimuuta, Department of History and Philosophy of Science, University of Pittsburgh
6:00pm, Friday, January 13, 2017
Warner Bros Theater at the National Museum of American History
12th Street and Constitution Ave NW
Washington, DC
Do colors exist or are they merely an illusion? The posing of color as a challenge to our habitual belief in the reality of the visual world is commonly thought to stem back to the so-called scientific revolution of the 17th century. Between the wars of the last century historians and philosophers like Burtt, Husserl and Whitehead gave us highly influential narratives in which the mathematized and mechanical physical sciences of Galileo and Newton (amongst others) formed a new metaphysical picture which stripped colors away from objective nature. In this lecture, Dr. Chirimuuta will reconsider the narrative, suggesting that the puzzle of fitting color into the scientific image really took shape in the 19th century, with the appearance of a mechanistic science of the brain and nervous system.
See event page for additional information and RSVP link: http://library.si.edu/event/dibner-library-lecture-color-scientific-image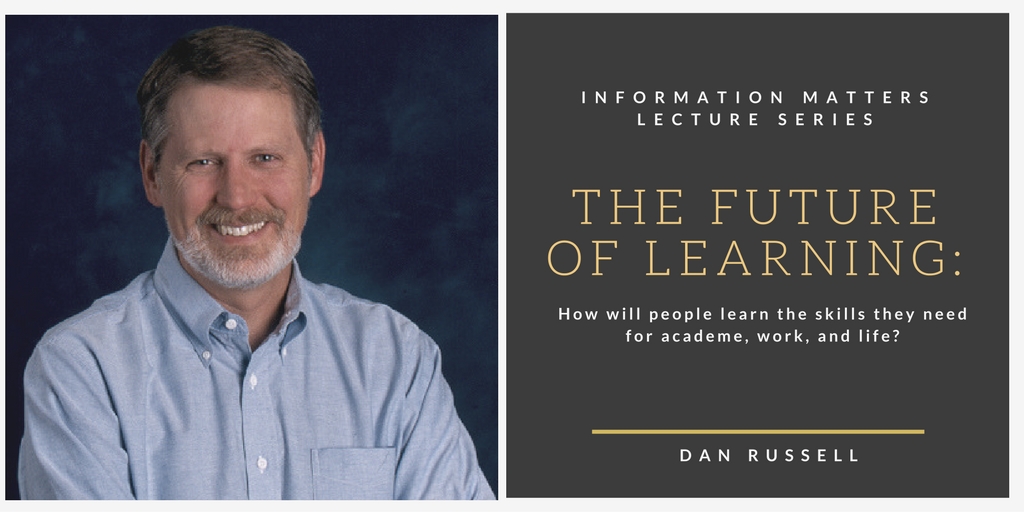 The Future of Learning: How will people learn the skills they need for academe, work, and life?
Dan Russell, Google
11 am ET,  Thursday, January 26th, 2017.
Q?rius Theater
National Museum of Natural History, Ground Floor
10th Street and Constitution Ave, NW
Washington, DC 20560
What does it means to be literate in the age of Google? At a time when you can search billions of texts in milliseconds, we need to rethink what it means to be literate, and to be a learner. Although you might think that "literacy" is one of the great constants that transcends the ages, the skills of a literate person have changed substantially over time as texts and technology allow for new kinds of reading and understanding. Knowing how to read is just the beginning of it – knowing how to frame a question, pose a query, interpret the texts that you find, organize (and use) the information you discover, and understand your metacognition – these are all critical parts of being literate as well. In his talk Dan reviews what literacy means today and shows how some very surprising and unexpected skills will turn out to be critical in the years ahead.
This lecture is part of the Information Matters series, which is made possible through a collaboration between the Smithsonian Libraries, Smithsonian Institution Archives and the Smithsonian Office of the Chief Information Officer. This event will be webcast and recorded for later viewing. If you plan to join us in person, please RSVP. See event page for additional information: http://library.si.edu/event/future-learning
Save
Save
Save
Save
Save
Save
Save