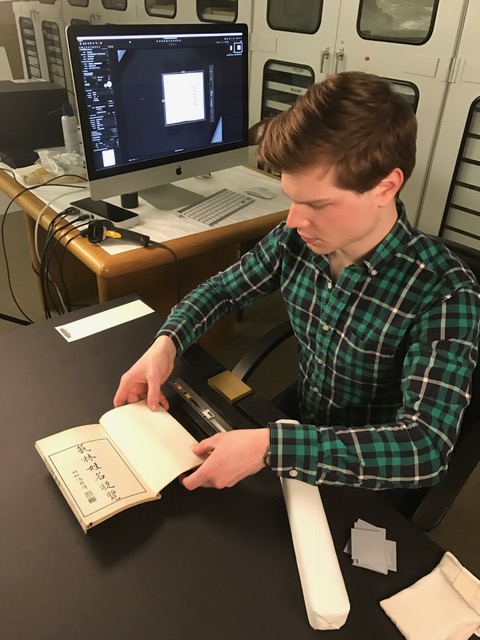 The Freer | Sackler Library of the Smithsonian Libraries have completed digitizing over 1100 volumes/41500 images from its collection of illustrated Japanese woodblock-printed books and manuscripts from the Edo and Meiji periods (1600-1912). The Libraries' digitization project was generously funded by the Anne van Biema Endowment Fund.
The collection includes over 1,100 volumes, most of which were from the personal library of Charles Lang Freer (1854-1919), the founder of Freer Gallery of Art. Often filled with beautiful multi-color illustrations, many titles are by prominent Japanese traditional and ukiyoe ("floating world") painters such as Ogata Kōrin (1658-1716), Andō Hiroshige (1797-1858) and Katsushika Hokusai (1760-1849). Freer also collected a large number of tea ceremony and flower arrangement books.
Additionally, the library's collection includes sixty-seven volumes of Meiji-period illustrated books collected by Robert O. Muller (1911-2003) who also formed a superb collection of the early 20th-century Japanese prints, now in the Sackler Gallery's art collection.
The Library's collection of Japanese illustrated books from the Edo and Meiji Periods is an ideal complement to The Freer Gallery of Art's recently digitized volumes in the Gerhard Pulverer Collection of Illustrated Japanese Books, one of the most important collections of Japanese illustrated books in the world.
A few highlights from the digital collection are:

Kōetsu Utaibon Hyakuban = (100 Noh Librettos designed by Hon'ami Kōetsu)
Available here: http://library.si.edu/digital-library/book/koetsu-utaibon-hyakuban
Kōetsu (1558-1637) was a multi-talented artist, craftsman, and designer who created beautiful works of pottery, lacquerware, and calligraphy. This 100-volume work includes the librettos for 100 Noh songs with calligraphic "font" by Kōetsu which was skillfully printed on luxurious mica embellished papers using wooden movable-type. In the images seen on our website, the mica appears as white or light-colored decorative patterns behind the text and on the covers of each volume. Mica was applied as a powder and produced a sparkling effect when holding the book at various angles relative to a light source.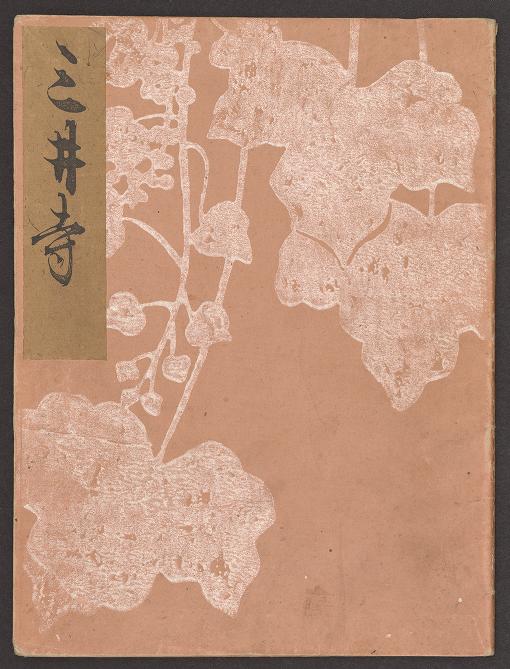 Katsushika, Hokusai. Fugaku Hyakkei = (One Hundred Views of Mt. Fuji)
Available here: http://library.si.edu/digital-library/book/fugaku-hyakkei
This title, in three volumes, is a masterpiece of Japanese book illustration depicting Mt. Fuji from many vantage points. Some views are unusual and even surprising – the ghostly outline of Mt. Fuji appears behind a spider's web in the third volume, and in one image from volume two the mountain is merely suggested by a shape seen alongside a boat floating on choppy waters.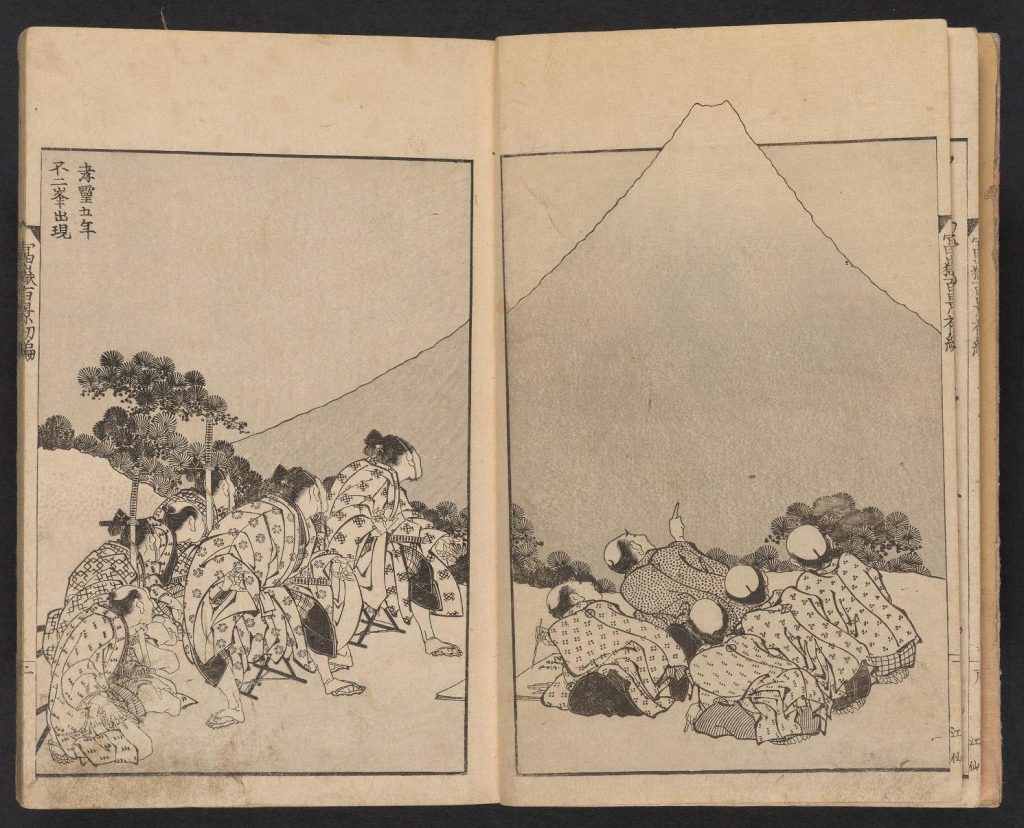 Katsushika, Hokusai. Haru no Fuji = (Mt. Fuji in Spring [New Year])
Available here: http://library.si.edu/digital-library/book/harunofuji00kats
This book was a special New Year's publication of kyōka poetry (mad verses) collection commissioned by a private kyōka salon.  The poetry is accompanied by two beautiful, color woodblock-printed illustrations prints by Hokusai – one depicting plum blossoms in front of the moon, the other showing three women in delicately colored kimono gathering spring herbs. The seventh day of the Japanese New Year is called nanakusa no sekku or the festival of seven herbs, and traditionally included eating a rice soup or porridge with seven healthy herbs.  The word "New Year" is synonymous with "Spring" and Mt. Fuji is a good-luck image associated with the New Year's celebration.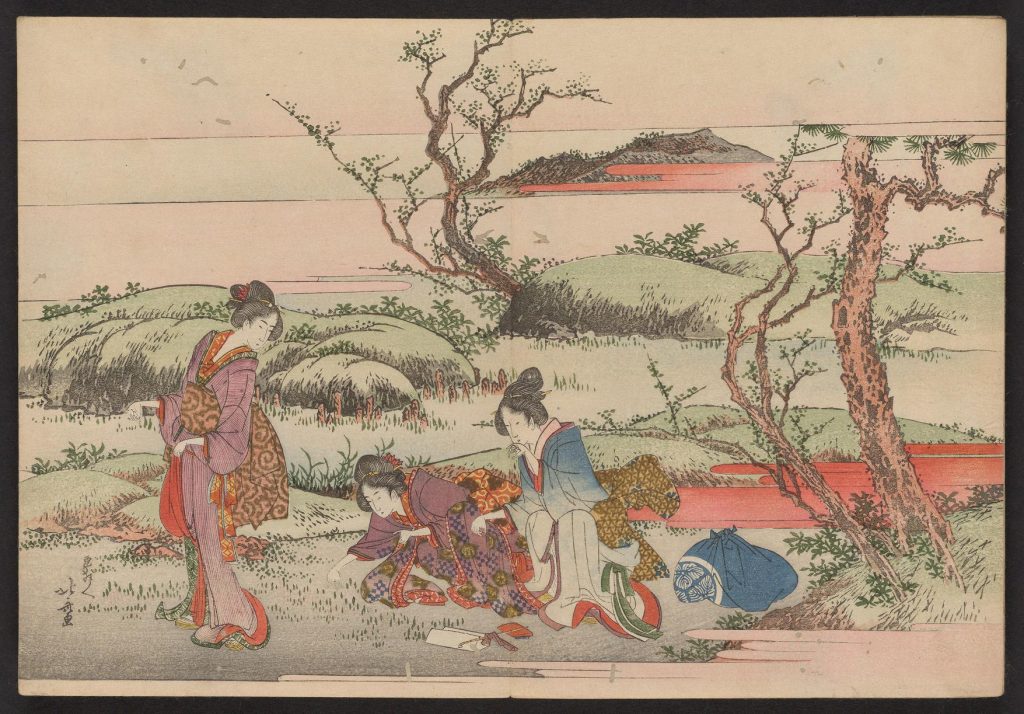 Utagawa, Toyokuni. Yakusha Sanjūrokkasen = (Thirty-six Popular Actors)
Available here: http://library.si.edu/digital-library/book/yakushasanjuyro00utag
Toyokuni III (1786-1864), also known as Kunisada was a prolific, and commercially successful producer of actor prints or yakusha-e which portrayed popular kabuki actors of his time.  Yakusha Sanjūrokkasen was modeled after the tradition of "Thirty-six classical poets," a theme frequently used in Japanese painting as early as the 13th century and later in prints.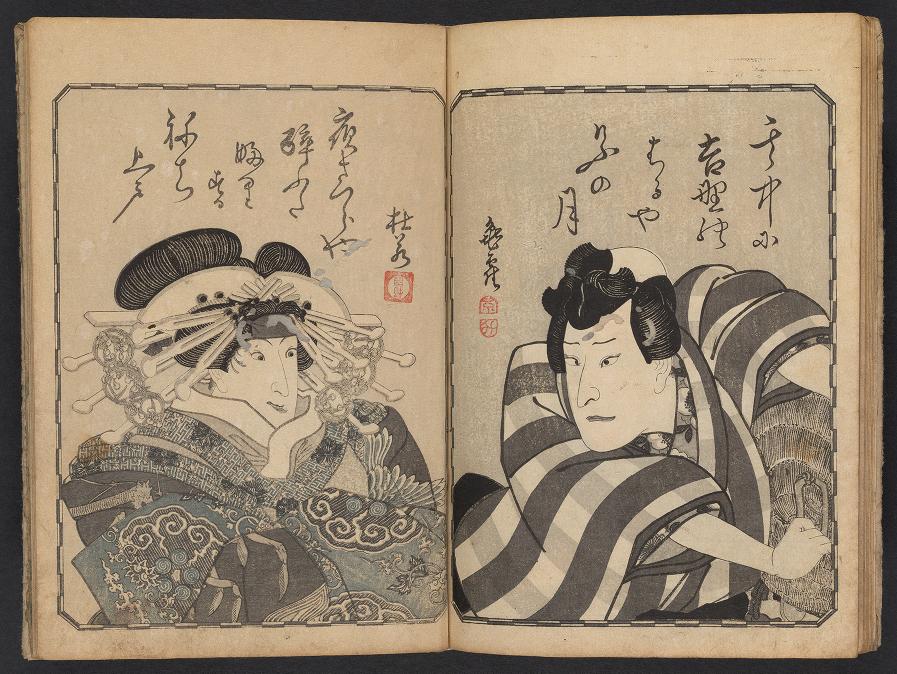 See the full digital collection here!
Save
Save