​Due to the unusual amount of rain in March of this year, Peru experienced major flooding, particularly in the Northern providence of Lambayeque. Many cultural institutions were affected. As a result, Vanessa Wagner, the U.S. Embassy in Peru's Senior Cultural Specialist, reached out to the Smithsonian to organize workshops and talks on the subjects of fire and flood safety & emergency response.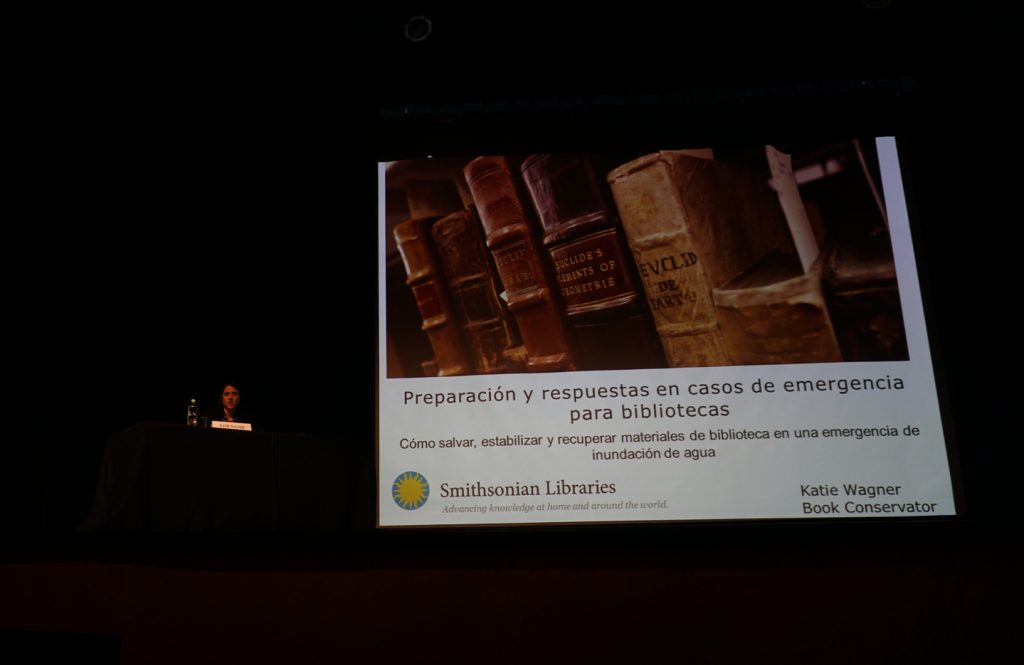 So in June of this year I traveled with three other Smithsonian staff members to give the workshops and talks. My colleagues on the trip were  Richard Wright, Director the Smithsonian's Office of Safety Health and Environmental Management (OSHEM),  Michael Kilby, Associate Director for Fire Protection OSHEM, and my fellow Smithsonian Preparedness and Response in Collections Emergencies (PRICE) team member Rebecca Kennedy, Preservation Specialist at the National Postal Museum.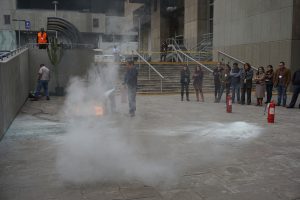 Our stats for the 10 days included:
21 Lectures:
Lima workshop (2 Days, 8 lectures total)
Chiclayo, in Lambayeque Province, workshop (2 Days, 8 lectures total)
Evening lectures
Flood Prevention (1)
Fire and Safety (1)
Library/Flood (3)
7 Site Visits/Risk Assessments:
Museo de Arte de Lima MALI
National Library of Peru
Museo Tumbas Reales del Senor de Sipan, Lambayeque
National Museum of Archaeology
Museo de Sitio de Puruchuco
Museo de Sitio Manuel Chavez Ballon del PAN Machupicchu
Museo y Convento de San Francisco de Asís del Cusco
It was a lot of traveling (eight flights!) but the work was incredibly valuable to the participants of the courses.
The library talks were separate and very well attended. Of the 350 people we spoke to, 200 were from the library world, from small regional libraries to the National Library of Peru. For the Cultural Affairs Specialist, my inclusion was eye opening because she had not realized the enthusiasm for library-specific talks. Peruvian repatriation laws have focused on protecting archaeological sites from looting. However, the laws have recently expanded to cover documents and books. As the former seat of Spanish Colonial Rule in South America, Peru houses a large repository of colonial era documents that are in dire need of preservation. This change in policy will hopefully create new opportunities to fund this preservation.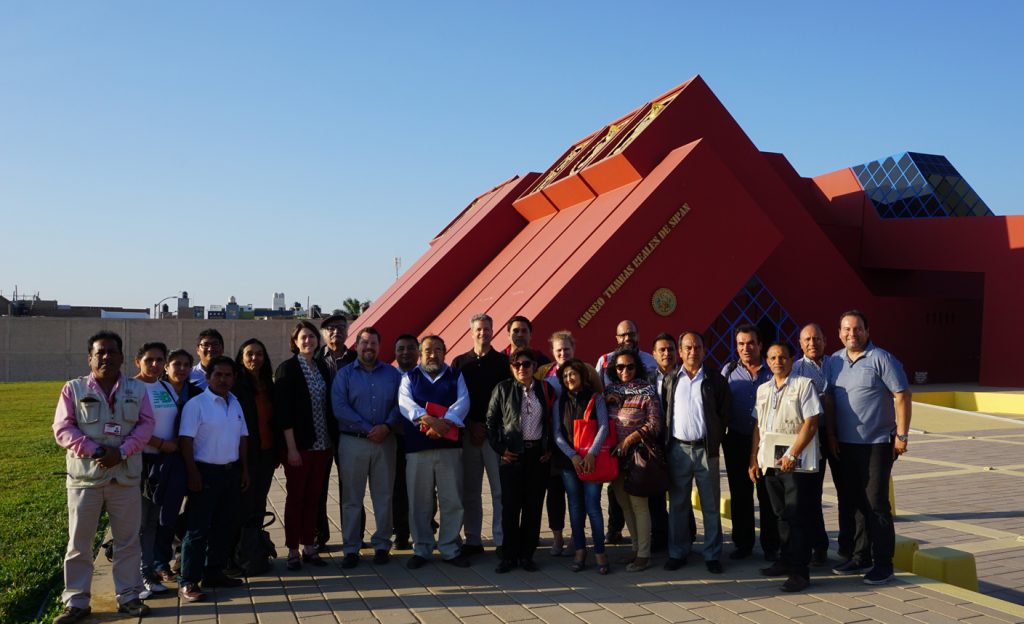 Thank you to my department and Smithsonian Libraries for supporting my 10 day trip to Peru to spread the word about emergency response.