In March of 2018 Smithsonian Libraries conservator Katie Wagner, Ashley Jehle, objects conservator for the National Museum of African Art, and Preston Huff of the National Archives and Records Administration were detailed to the Federal Emergency Management Agency for hurricane Maria and Irma relief in the U.S. Virgin Islands. During the two week detail they visited museums, libraries and archives on all three islands preparing reports to aid the institutions in receiving hurricane relief funds. One of the sites visited was the Archives of the U.S. Virgin Island's Legislature on the Island of St. John.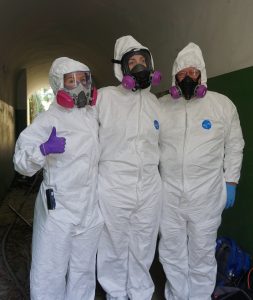 The historic, handwritten, records of the legislature had been ravaged by mold. The volumes are unique and the only copies of the history of the legislature.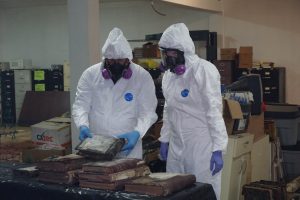 Through the efforts of Senator Myron Jackson, the Smithsonian Institution Cultural Rescue Initiative (SCRI), with the mission to protect cultural heritage impacted by disasters at home and abroad, stepped in to help with this project. The Director of SCRI, Corine Wegener and her assistant Katelynn Avery traveled to the USVI with Katie Wagner in July 2018 to remove the materials from the island and delivered it to a facility in Fort Worth that has the ability to vacuum freeze dry the materials to arrest the mold.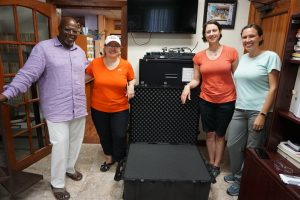 After mold remediation the volumes were brought back to the Smithsonian Libraries for conservation treatment. The project will begin in the summer of 2019 with the aid of an intern to assist in the vacuuming of the inactive mold debris and re-binding of this unique set of materials. We look forward to bringing you updates as the project progresses.