At the Cooper Hewitt, Smithsonian Design Museum the study and teaching of design includes learning about the materials and techniques used in designing objects, textiles, and works on paper. The Cooper Hewitt, Smithsonian Design Library collection supports this research with books that demonstrate and document techniques and materials, the "how to" and "with what" of decorative arts and design.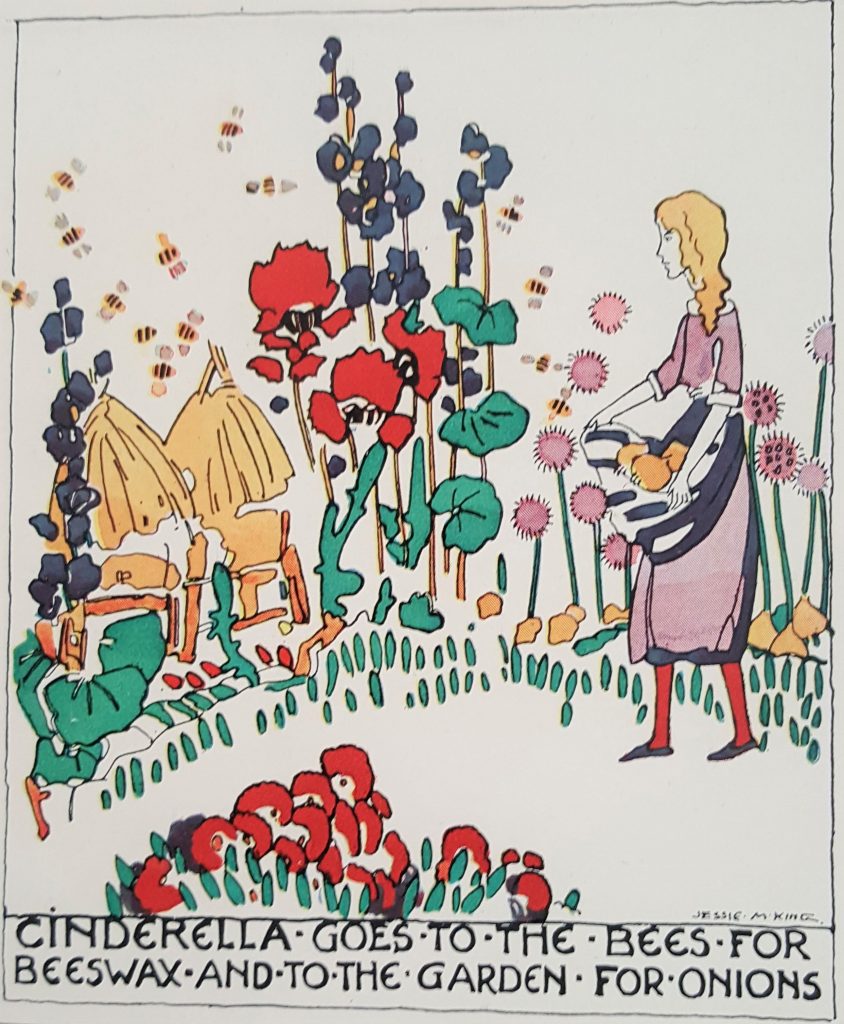 How Cinderella was able to go to the ball is both an instructional book on batik and a retelling of the classic story of Cinderella. Author and illustrator Jessie M. King wanted to "awake your imagination to that point where you want to look farther into the wonderland of 'BATIK'."  Batik is a wax resist dyeing technique used to create patterns and designs for textiles.
In King's story, three sisters are invited to the annual Midsummer's Eve dance but there are only two ball gowns available and neither one would fit Cinderella. In their attic is an old chest that is full of "BATIK", left by her faerie godmother who had gone to live in Java for a time. While Cinderella cries over missing the ball, the godmother appears and finds a solution: they will re-use an old white silk frock. Cinderella is sent out to find some beeswax and onions. The godmother paints different flowers with the wax on the silk, pointing out that the designs she is painting are all from the flowers in the garden. The patterns and colors you can create are everywhere in nature. Cinderella, who watches and joins in on the carefully explained batik design technique and dying process, now has a beautiful saffron yellow dress to wear to the ball.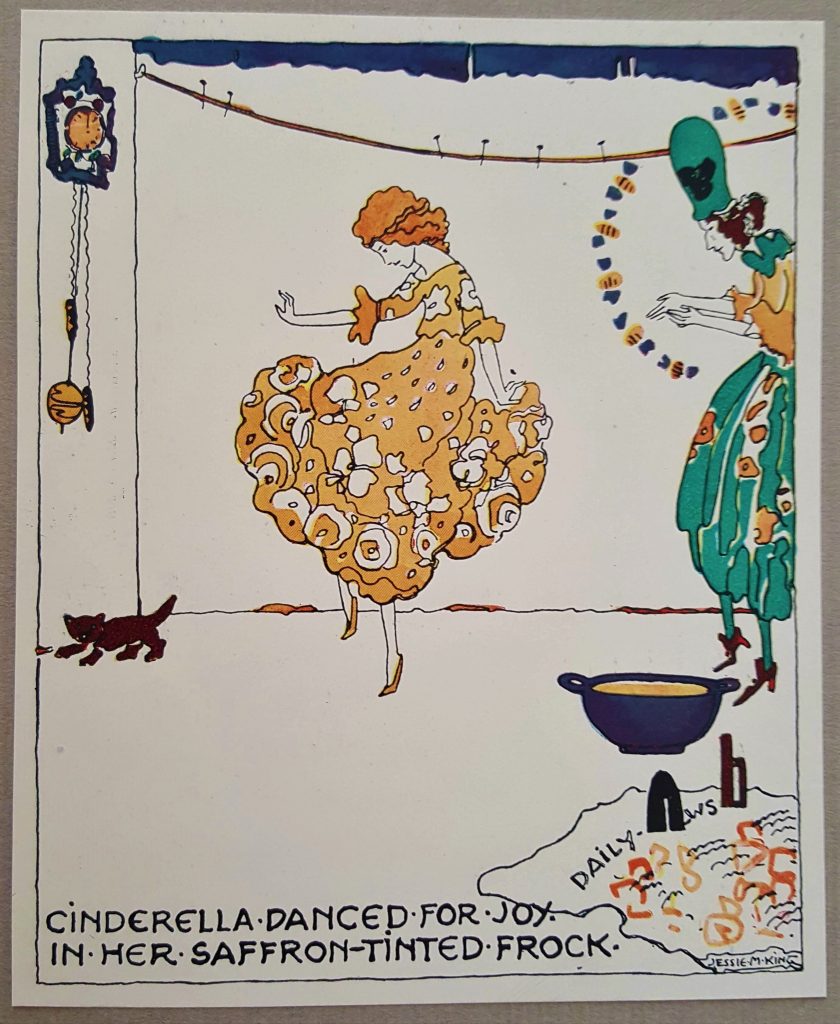 At the happy ending of the fairy tale, The faerie godmother rattled off the following list to Cinderella: "Beeswax, brushes, newspapers, irons…PATIENCE". She then wagged her finger roguishly at her godchild. "And a SENSE OF DESIGN".  Exit the fairies, Jessie King gives the reader more basic advice and ideas for the application of the art of batik in textiles.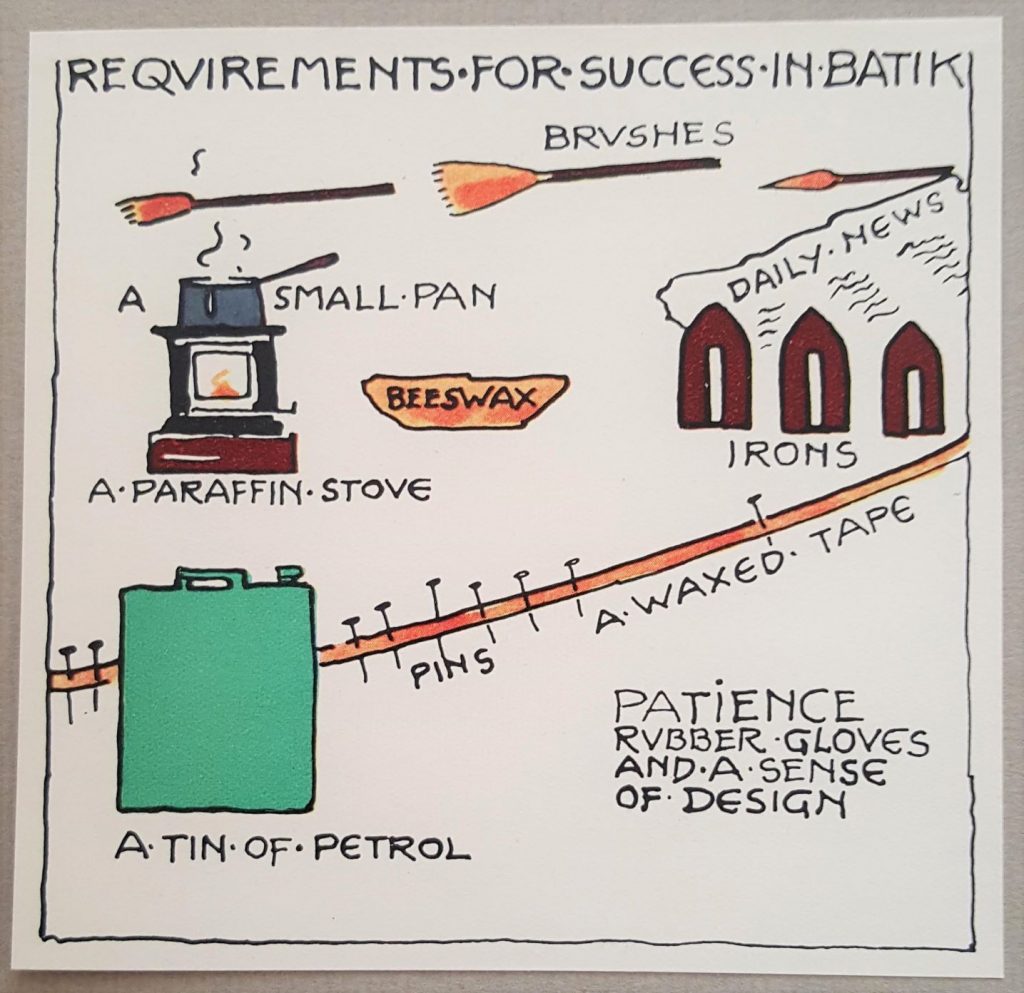 Jessie M. King (1875- 1949) was a graduate of the Glasgow School of Art. She was known for her Art Nouveau style drawings, but she also designed jewelry, greeting cards, fabric, ceramics and batik textiles, and especially, murals.