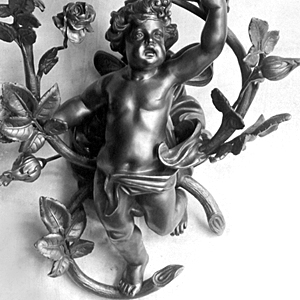 The Cooper-Hewitt Library is celebrating the release of Shedding Light on New York: Edward F. Caldwell Collection, a new online database on Saturday, February 28th. Margaret Caldwell, great granddaughter of E. F. Caldwell, will also talk about the firm's origins, craftsmanship, clients, and importance in the decorative arts world. Select original drawings and photographs from the Caldwell Archive will be on display.
Caldwell & Co. was America's premier producer of lighting and other metal objects during the turn of the 20th century through the 1940s, and the archives are currently stored in the Cooper-Hewitt National Design Museum Library in New York City. Notable clients of Caldwell lighting fixtures included the Rockefellers, the Carnegies, and the Roosevelts, and the company was also commissioned for famous landmarks such as the Grand Central Terminal, Radio City Music Hall, and the Waldorf-Astoria in New York City.  Caldwell & Co. manufactured unique and intricate lighting fixtures in their Manhattan factory, such as chandeliers, electrified lamps and wall sconces, which were then shipped to prominent residences all over the United States.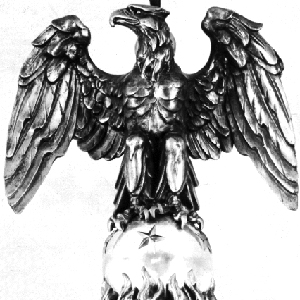 The digitization of the Caldwell & Co. archives will bring unprecedented access of this vast collection to viewers around the world.  Prior to this project, researchers faced great challenges accessing the collection, due to the fragility of physical archives, their location in New York City, and the difficulty of searching through unidentified pieces in the collection.  The Smithsonian Institution Libraries anticipates this visual resource to aid a diverse population, including historians, restorers, antique dealers, appraisers, collectors, and designers.
Shedding Light on New York: Edward F. Caldwell Collection was supported in part by funds from the Metropolitan New York Library Council (METRO) through the New York State Regional Bibliographic Databases Program.—Liz O'Brien