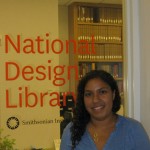 My name is Eleanor Peters and I'm the 2012 Peter A. Krueger Summer Intern at the Cooper-Hewitt National Design Library. I recently graduated from Middlebury College where I studied Art History and Anthropology. Growing up in New York City, I was a frequent patron of the New York Public Libraries. On any given weekend I could be found maxing out my library card with books about everything from Egyptian hieroglyphs to the ecosystem of the Great Barrier Reef. Since then I have always had a love of books and a great appreciation for libraries and book preservation. From my own experiences, whether reading for leisure or doing research for my senior thesis this past spring, libraries have been invaluable resources and centers of boundless learning. Therefore I am excited to spend 10 weeks working with my supervisor, Reference Librarian Elizabeth Broman, to learn what happens behind the scenes at the National Design Library.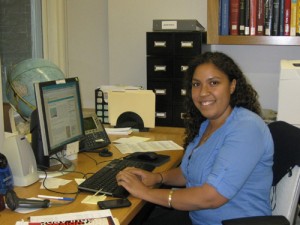 This summer I'm helping the library to create an online showcase of exhibitions from the Cooper-Hewitt's predecessor, The Cooper Union Museum for The Arts of Decoration. The library has over 40 catalogues and 500 photographs for exhibitions at the Cooper Union from the years 1933 to 1967. Aside from these catalogues there is no written history of the exhibitions, so this web project will help expose a new generation of viewers and researchers to the history of the two museums and their collections of objects and books relating to all aspects of Decorative Arts and Design. By transferring these images to the web, the library is adding to its ever-expanding project of digitizing works from its collection. The Cooper Union Catalogues are already available online at  Internet Archive. Digitization is essential as a means of expanding the potential to connect people to the valuable, interesting, and often rare resources available at the Design Library—it's both exciting and rewarding to be a part of that endeavor.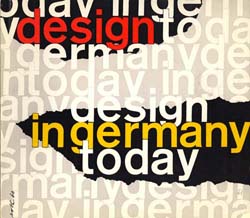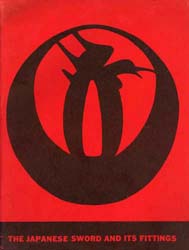 During my second week on the job I had the chance to help my supervisor display a group of rare books from the Fred and Rae S. Friedman Rare Book Room for the other interns working at the Cooper-Hewitt this summer.  Though I knew that the library's collection included several thousand rare books, I was still in awe when my supervisor rolled out a cart of treasures—beautifully illustrated catalogues, books and folios about design, some dating back to the 16th century. One of the highlights was Owen Jones' the Grammar of Ornament published in 1856 as an illustrated encyclopedia of various global styles of ornamental design. With several pages of extraordinary illustrations for each style (for example, Persian or Egyptian), it was difficult to choose just one to display. Some of the other texts were as beautiful as they were bizarre—like an encyclopedia with many of its entries illustrated by hearsay, including drawings of the author's impressions of what a two-headed deer might look like. Though some of those images now appear inaccurate to the modern eye, the book surely provided as much amusement for me and my fellow interns as it did for readers of its own time.
—Eleanor Peters