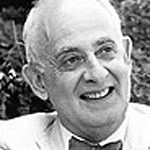 I was saddened to learn that Russell Shank, 86, appointed by Smithsonian Secretary S. Dillon Ripley as the first director of the Smithsonian Libraries, died June 26 of complications from a fall.  The 1978–1979 president of the American Library Association, he had been attending its 2012 Annual Conference in Anaheim at the time of his death, and was among the library leaders acknowledged at the June 21 Library Champions and Past Presidents Reception.
I knew Russell for years before I came to the Smithsonian and shortly afterwards we began to correspond.  He remained highly interested in the Libraries' activities and became a donor to the Ripley Endowment Fund, created on the Secretary's 80th birthday.  His insights into the Libraries' history improved my understanding of the Institution's culture, and I valued his friendship.
Shank served as the overall Libraries Director from 1968 to 1977.  In his 1968 annual report to Congress, Secretary Ripley said Shank was charged "to create an innovative and totally responsive integrated system of Libraries and services capable of serving the goals of the institution directly through research, education, and service programs of its own, as well as secondarily through its support of the work of the institution's professional staff."   Ripley asserted:
"In connection with our plans for mobilizing information in the Smithsonian, our library must occupy a paramount place.  To a library-minded curator like myself, no single part of the institution can yield primacy of place to our library and to our library-like resources which in essence are the collections."
Ripley continued, "…we are all heartened by his [Shank's] bold and imaginative approach toward our problems."
Shank forged ahead to reorganize the staff and consolidate, rationalize, and automate operations and collections, thereby creating a unified system with central support services and a union catalog.  SIL began using OCLC as a basis for cataloging and switched from Dewey to the Library of Congress classification system. By 1977 when Shank resigned, the quality and research value of the scientific collections were recognized nationally, and the Association of Research Libraries, whose members comprised the most prestigious research and national libraries in the United States, invited SIL to join.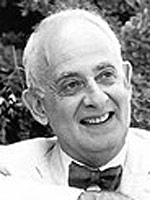 Shank made his mark in academic, special, and public librarianship as well as in intellectual freedom and international librarianship. He was professor emeritus at the University of California, Los Angeles's Graduate School of Education and Information Studies, 1977–1988 university librarian at UCLA, as well as the first-ever vice chancellor for library and information services planning at UCLA Libraries. Prior to that, he had been on the faculty of the Columbia University library school after having served as assistant university librarian at the University of California, Berkeley, from 1959 to 1964. Shank began his career in 1953 as chief of in-service training and personnel control for the Milwaukee Public Library.
– Nancy E. Gwinn, with Liz O'Brien