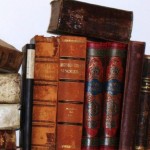 So have you made your New Year's resolutions? We've got a suggestion that might be easier than losing 10 pounds or finally getting your life organized. Read more! To help you with this resolution, we asked Smithsonian Libraries staff for a list of books worth reading. (A few couldn't resist making more than one recommendation!) The list includes fun reads as well as some that are more scholarly, so there should be something for just about everyone. We've included links to help you find the books in a local library or, in some cases, online. And feel free to share your own suggestions in the Comment field. We'd love to know what's on your reading list!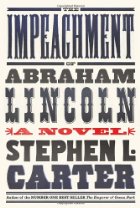 Nancy Gwinn, Director of the Smithsonian Libraries
To celebrate the anniversary of the Civil War, two recommendations:
The Impeachment of Abraham Lincoln by Stephen L. Carter
Extremely well-written novel, an "alternative history" of what might have happened if Lincoln had not died that night in Ford's Theater and the Congress decided to try to impeach him! Told from the point of view of a black female who had received a degree from Oberlin College and wanted to become a lawyer. Through a fluke she was hired as a "clerk" by a law firm who was defending Lincoln in the impeachment proceedings. A real page turner and excellent view of Washington in the 1860s.
The Lincoln Letter by William S. Martin
Another novel, this time a mystery based on the notion that Lincoln had a personal diary with his thoughts about possibly freeing all the slaves, which of course he loses and many want to get their hands on. Paired with a contemporary story featuring an antiquarian book dealer. Uses a historically accurate view of Washington with a map to help keep track of all the streets and sections that no longer exist.
Mary Augusta Thomas, Deputy Director, Smithsonian Libraries
Burr by Gore Vidal
A useful reminder that history is an exercise in writing and that facts are always open to interpretation. Vidal wrote about one of the most complex figures in American Colonial History during the height of Watergate.
Martin Kalfatovic, Associate Director, Digital Services Division
Mr. Penumbra's 24-Hour Bookstore: A Novel by Robin Sloan
What if you needed to use the latest technologies in book digitization and optical character recognition to solve a centuries old mystery? Novelist Robin Sloan takes his readers on an adventure that roams from the curious bookstore of the title, to the heart of Google's book scanning operations, to the canyons of Manhattan, to, perhaps, the mind of the great Renaissance printer, Aldus Manutius.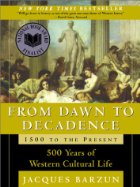 Chris Cottrill, Head Librarian, National Air and Space Museum Library
From Dawn to Decadence: 500 Years of Western Cultural Life, 1500 to the Present by Jacques Barzun
This is one of those rare books you read over and over again.  It is an elegantly written historical compendium of the rise and decline of modern western culture.
Erin Thomas, Librarian, Digital Services
The Name of the Rose by Umberto Eco
It's an entertaining murder mystery with plenty of academic subtext – if you like that kind of stuff, too.
Robin Everly, Branch Librarian, Botany and Horticulture Library, Natural and Physical Sciences
Dreamland: Adventures in the Strange Science of Sleep by David R. Randall
It reads well for non-fiction and there are all kinds of interesting facts – like before artificial light, our sleep cycle was actually two cycles, a first sleep until about midnight and then an hour after, a second sleep cycle.
Chanticleer: A Pleasure Garden by Adrian Higgins, with photographs by Rob Cardillo
Chanticleer is a not your traditional botanical garden – -it's whimsical, part garden, and part art and beauty. Out of the many gardens I have visited, its beauty has stuck with me and so I'm reading this book to learn more about its history and plant collections. Adrian Higgins is the garden editor for the Washington Post.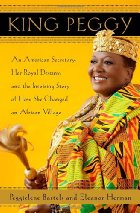 Claudia Edge, Staff Assistant, Office of the Director
King Peggy: An American Secretary, Her Royal Destiny, and the Inspiring Story of How She Changed an African Village by Peggielene Bartels & Eleanor Herman
I'd recommend it because it's based on a true story – an American secretary is notified that she has been chosen to be King of an impoverished fishing village on the West Coast of Africa. She's faced with loads of challenges, some of the book is humorous, and it has interesting characters.
Bess Missell, Systems Librarian, Metadata Unit
Unbroken: A World War II Story of Survival, Resilience, and Redemption by Laura Hillenbrand
A biography of Louie Zamperini, an Olympic athlete and World War II POW. I learned a lot I never knew about the air war over the Pacific, B-24s, and Japanese POWs. Ms. Hillenbrand is such a good writer she kept my interest from beginning to end.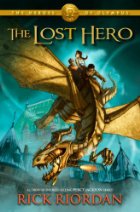 Sue Zwicker, Librarian, Natural and Physical Sciences
The Lost Hero (Book One in the Heroes of Olympus series) by Rick Riordan
My 10 year old is a voracious reader, and I'm having fun reading what she's reading, sharing her excitement. The Heroes of Olympus series is Riordan's follow up to his very popular Percy Jackson and the Olympians series.
Crucial Conversations: Tools for Talking When Stakes Are High by Kerry Patterson, Joseph Grenny, Ron McMillan and Al Switzle
If you find yourself steaming about a situation at work or home (and doesn't everybody on occasion?), then this book is for you. Perhaps the most valuable book on communication that I've read.
Polly Lasker, Librarian, Natural and Physical Sciences
Smithsonian Q & A: The Ultimate Question and Answer Book: Cats by John Seidensticker and Susan Lumpkin
I read this wonderful publication by the husband and wife team of John Seidensticker and Susan Lumpkin when I was a new cat owner. It's a great reference on learning about the origins of cat breeds, cat physiology and understanding cat behavior. Yes, I know, this is a stereotypical librarian topic!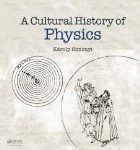 Lilla Vekerdy, Head, Special Collections
A Cultural History of Physics by Károly Simonyi
Unlike any other work of its kind, Simonyi's seminal opus explores the interplay of science and the humanities to convey the wonder and excitement of scientific development throughout the ages.
Stephen Van Dyk, Department Head, Art Libraries
The Passage of Power by Robert A. Caro
Robert Caro is a great writer whose detailed accounts on such Americans as Robert Moses (The Power Broker) and this work on LBJ are both informative and entertaining.
Dana Feil, Library Technician, Serials/Exchange
Any of the books by Kathy Reichs, like Bones to Ashes
Reichs combines fictional storytelling with the factual elements of what she does for a living (forensic anthropologist) and the people she knows, and winds up with stories that are very, very realistic and believable. So they read like news stories, only much more heart-rending and intense!
Alice Clarke, Library Technician, American Art/Portrait Gallery Library
The Twelve Clues of Christmas by Rhys Bowen
Author Rhys Bowen has written three series of cozy mysteries: Constable Evans, Her Royal Spyness and Molly Murphy. In this novel she sets up another atmospheric place and time with Lady Georgie, a minor royal, 34th in line for the British throne. You will enjoy the English recipes she has modernized for American cooks at the end.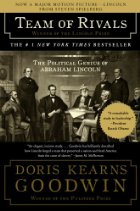 Gil Taylor, Supervisory Librarian, Natural and Physical Sciences
A Short History of Nearly Everything by Bill Bryson
I've enjoyed a few of Bryson's mostly humorous non-fiction titles over the years, and only recently discovered this 2003 work. It's probably the best "popular science" overview I've ever read, and among other things, it nicely touches on the origins of research going on today at the National Museum of Natural History.
Team of Rivals: the Political Genius of Abraham Lincoln by Doris Kearns Goodwin
Like popular historian David McCullough, of whom I am a big fan, Kearns Goodwin never fails to make the truth of U.S. history (even politics) read like an exciting, rip-roaring novel. I'm finally reading this well-known 2005 work in preparation for seeing the Spielberg movie about Lincoln.
Sue Graves, Metadata Technician, Discovery Services-Metadata Unit, and current library school student
Here Lies the Librarian by Richard Peck
I read Here Lies the Librarian for class this semester because we had to review a book with a librarian in it for our unit on librarians in pop culture. It's a quick, amusing read, and the first librarian you meet is dead! Hence the title. It's set in Hoosier country in 1914 and revolves around orphaned teenagers and their struggle to survive. They are helped along by some rather lively young library students from the big city.
Alexia MacClain, Library Technician, National Museum of American History Library
Emma by Jane Austen (available in many public libraries and as a free ebook from a variety of sources like Project Gutenberg, Open Library and Google Books)
It's just fun to read, especially if you like other novels by Jane Austen. With life being so fast-paced and busy today, it's nice to read a novel set in a time period that seems not so fast-paced.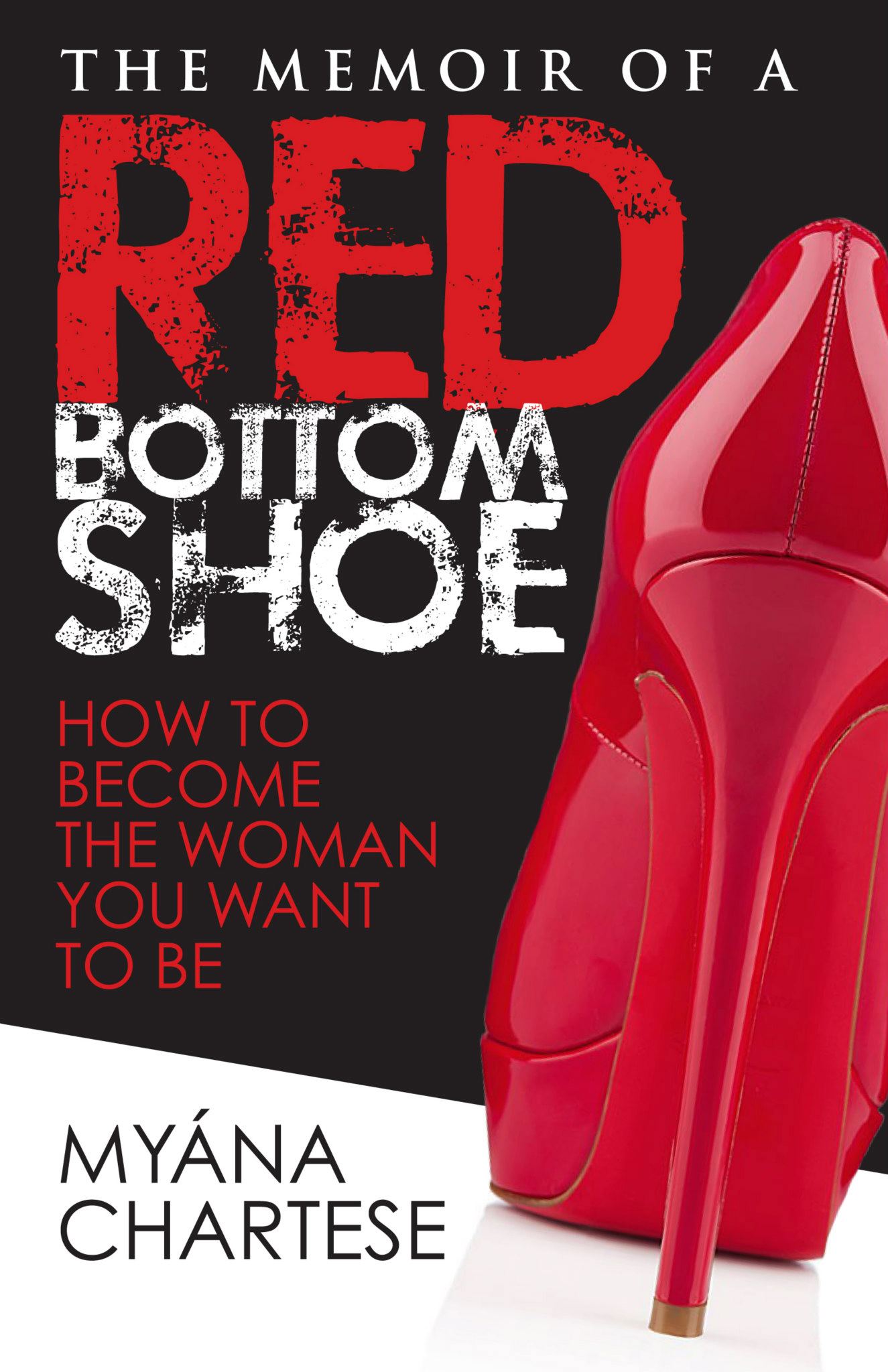 Joyce Swayne, Library Technician, Acquisitions
Revenge Interrupted by T. L. Tucker
The Memoir of a Red Bottom Shoe by Myana Chartese
Some good, clean, wholesome fun reads by new rising authors from the DC area!
Bonnie White, Library Technician, Natural and Physical Sciences
Bhagavad Gita (available in many public libraries and as a free ebook from a variety of sources like Google Books and Open Library)
Just because theology interests me, I also have the Quran, Torah, and Bible. I finally got around to reading this one.
The Big Book of Maryland Ghost Stories by Ed Okonowicz
I helped Ed research the legend of the Blue Dog when he came to the Southern Maryland Archives a few years ago. It has a lot of local folklore and ghost stories. Some I knew, some I didn't.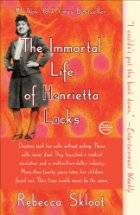 Trina Brown, Instructional Librarian, National Museum of American History Library
The Immortal Life of Henrietta Lacks by Rebecca Skloot
Henrietta Lacks, a poor African American mother of five, died of cervical cancer in 1951, and some of her tumor cells were taken by researchers without her or her family's knowledge or permission. Those cells were grown and used to make significant medical discoveries, and they are still used for research today.  An amazing and very moving true story that raises questions about ethics, race, class and modern science.
Richard Naples, Technical Information Specialist, Digital Services
Midnight's Children by Salman Rushdie
While I've read this 1980 gem of postcolonial literature before, with the release of the movie I couldn't help but revisit the magical realist story of Salaam Sinai, born on the stroke of midnight 1947, the exact moment the modern state of India came into existence. It has earned its place among the best works of the 20th century (and I just hope the movie is half is good!).
It Chooses You by Miranda July
While my first choice is being turned into a movie, the second book I'm reading is filmmaker and performance artist Miranda July's exploration of the anxieties and procrastinations that arose while she wrote the script for her 2011 movie The Future. As either a diversion into procrastination or a seeking out of inspiration, July became possessed with the free weekly PennySaver and the need to know who these Angelenos placing free ads were. In what some might call twee, I find an emotional honesty in the way July lays bare her creative vulnerabilities, gives herself permission to follow inspiration, and finds beauty in the everyday.