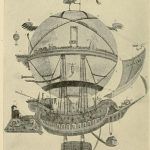 In the early 20th century, few things excited the public more than the development of mechanized flying machines.  Whether aircraft or dirigible, these machines were documented in the specialized and popular literature of the day.  The Smithsonian Libraries is committed to digitizing its special collection of rare books and journals on the invention and growth of aviation. Many of the tiles we've scanned and digitized to date are accessible through the Internet Archive.
Titles that can be viewed and downloaded include: Aeronautics (U.S. 1908-1915), Aircraft (U.S. 1910-1915), L'Aerophile (France 1893-1910), Bibliography of Aeronautics (U.S. 1909-1932).
Also scanned are the Journal des Marches, unique mission logs of one of the World War I Lafayette Escadrille squadrons of U.S. volunteer pilots who flew and fought for France.
These volumes are the first of what we hope will be many more accessible histories of those first years of human powered flight, which the Smithsonian Institution Libraries can share with the world.
An Aircraft journal cover fantasy illustration: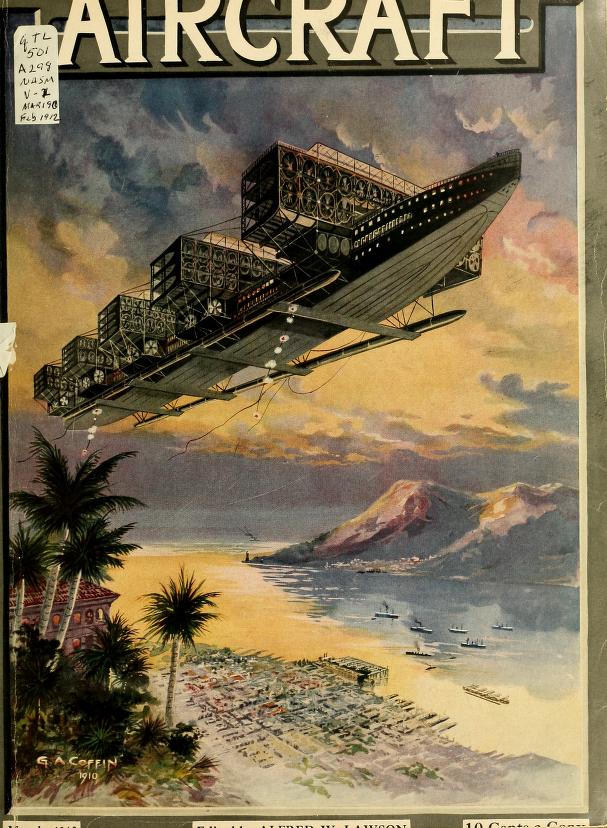 From the same issue of Aircraft: