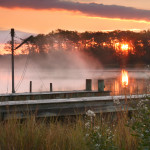 This post was written by Sue Zwicker, Reference Librarian at the Natural History Library and Smithsonian Environmental Research Center and a new addition to Smithsonian Libraries staff.
The Smithsonian Environmental Research Center (SERC), in Edgewater, Maryland is a global leader for research focused on connections between land and water ecosystems.  A staff of 17 senior scientists, and an interdisciplinary team of more than 180 researchers, technicians, and students, conduct long-term descriptive and experimental research that cuts across traditional disciplinary boundaries.
The library at SERC supports the research and information needs of the center's staff, the resident Chesapeake Research Consortium (CRC); other Smithsonian staff, fellows, and research associates; other government agencies, professional associations, students, and scholars.  The library has limited staffing, but is open to the public by appointment (business hours).
In keeping with the research interests of the SERC staff (http://www.serc.si.edu/research/labs.aspx), the collection includes natural history, ecology, and experimental design and statistics, with a focus on population and community ecology, global change, landscape ecology, and coastal ecosystems.  There is also a small "Chesapeakiana collection" comprised mostly of grey literature dealing with the Chesapeake Bay.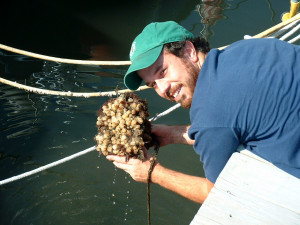 As the librarian for the Smithsonian Environmental Research Center (SERC), I send out a notice to the SERC staff when new books that I have selected for their library have arrived.  I also keep an eye on the "New Books" shelf at our Museum of Natural History library…many of the titles would be of interest to the ecologists at SERC, especially books about data analysis, experimental design, and other statistical themes.
Below is a list of new titles I recently shared with SERC researchers.
New book at the SERC branch library:
Ecosystem services: Charting a path to sustainability.
Interdisciplinary research team summaries: conference, Arnold and Mabel Beckman Center, Irvine, California, November 10-13, 2011.
QH541.15.E267 N384 2011
Selected new books at Natural History Library, main branch:
From energetics to ecosystems : the dynamics and structure of ecological systems
edited by N. Rooney, K.S. McCann and D.L.G. Noakes.
Dordrecht : Springer, c2007.
Publisher description:  http://catdir.loc.gov/catdir/enhancements/fy0825/2007277302-d.html
Table of contents: http://catdir.loc.gov/catdir/toc/fy0715/2007277302.html
QH541.15.M3 F76 2007
Nature's Compass: The Mystery of Animal Navigation.
Gould, James L., and Carol Grant Gould.
Princeton [N.J.]: Princeton University Press, 2012.
QL782 .G68 2012
Niche Modeling: Predictions from Statistical Distributions.
Stockwell, David.
Boca Raton: Chapman & Hall/CRC, 2007.
Table of contents: http://catdir.loc.gov/catdir/toc/ecip0619/2006027353.html
QH546.3 .S76 2007
Science in the Age of Computer Simulation.
Winsberg, Eric B.
Chicago (Ill.): University of Chicago Press, 2010.
Q175.32.K46 W56 2010
Principles of Terrestrial Ecosystem Ecology.
Chapin, F. Stuart, P. A. Matson, and Harold A. Mooney.
New York: Springer, 2002.
Table of contents: http://bvbr.bib-bvb.de:8991/exlibris/aleph/a20_1/apache_media/XAQL79AUQXXAN5E314VQYV7TAHCIRX.pdf
QH541 .C3595 2002X
–Sue Zwicker
Images courtesy of Smithsonian Environmental Research Center.