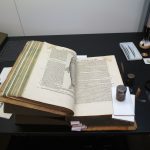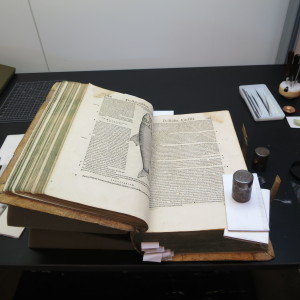 Paper repair is an elusively simple repair.  Using  wheat starch paste and Japanese paper we repair tears in paper in a manner that is flexible and reversible.  The trick to a good paper repair is select the proper color and weigh of repair tissue.  The majority of Japanese papers are made from Kozo (Mulberry) fibers but Gampi and Mitsumata are also popular chocices.  The weight of the paper ranges from the ultra thin (and virtually see-through) Tosa Tengujo at 9 grams per square meter to Okawara paper at 60 grams per square meter.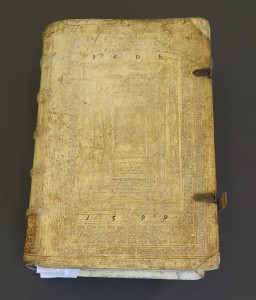 We recently received volume III of Conrad Gessner's seminal work Historiae Animalium (1551-1558) from the Dibner Library.  While the binding is in excellent shape there were numerous paper tears ranging in size from .5cm – 14cm.
Step one was to identify and mark the pages with tears and measure each tear. Next the appropriate weight and color of tissue is selected.  The majority of the repairs were done using Kizukishi paper but in areas where the text was obscured by the tears a thinner Tosa Tengujo double sided repair was executed.  A water pencil is then used to tear thin strips of the paper (less is more!) so that the edges are feathered and therefore less visible.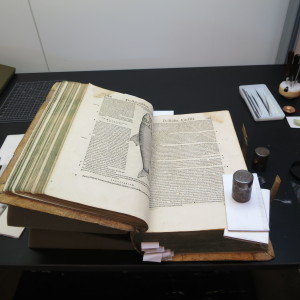 A thin layer of wheat starch paste is brushed onto a piece of Mylar and the Japanese paper is placed on top of it and rubbed down to ensure an even application of paste.  Tweezers are used to carefully lift the paper and place it along the tear.  If the tear is long then multiple strips are used.  Specially constructed boards covered in blotter paper and Hollytex are placed on both sides of the repair and a weight is placed on top until the repair is dry.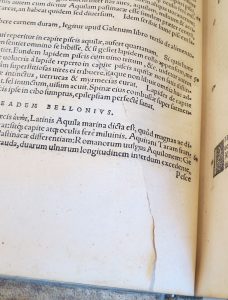 A 14cm paper tear before treatment.  Since the tear extends over text the decision was made to use a thin paper on both sides of the tear.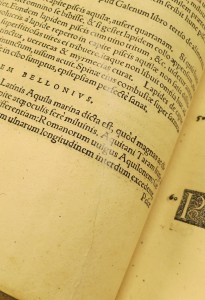 After treatment the repair is virtually invisible and the text is legible.