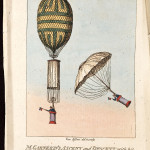 The Smithsonian Libraries has just opened applications for a new paid internship opportunity for Summer 2013 in the National Air and Space Museum Library! Read on for more information.
National Air & Space Museum Library Education Tools Development Project
Dates preferred:  7/15/13-8/30/13
Full time or Part time: Full Time
Location of internship: National Air & Space Museum (NASM) Library
Desired knowledge/skill sets (include education level): Background in Education or Library/Information Science.  Preferred: MA candidate in Education or MLS/MLIS candidate, knowledge of or experience in creating online instructional tools for a broad audience.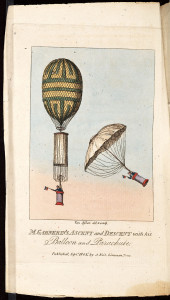 Brief description of project:  Working with NASM Library staff, the intern will assist with the development of educational tools using materials from the NASM Library's Historical Collections for a grade 6-12 audience. The intern will help select items for digitization and help to package the digital assets for outlets such as iTunes. The intern will learn how to review and assess a variety of historical resources and to create educational tools from primary sources. The intern will learn the selection criteria for digitization projects and digitization workflow as well as how to provide access to traditional library materials using new tools like iTunes and Pinterest.
This is a paid internship offering a stipend of $500 per week for six weeks. This opportunity is only available to U.S. citizens and permanent residents. Please note the preferred dates of 7/15/13-8/30/13.
Applications will close May 20, 2013. Please apply via SOLAA (https://solaa.si.edu). Select Smithsonian Institution Libraries as the unit, Smithsonian Institution Libraries Internship Program as the program and then Educational Tool Development as the project.
Please visit our website for more details: https://library.si.edu/internships/nasm-education-tools