Re-housing is one of the least glamorous but most important responsibilities of the Smithsonian Libraries Conservation Department.  Re-housing encompasses placing library materials into protective enclosures ranging from ready-made acid free envelopes to intricate custom made boxes.  It is a way to treat a large number of materials fairly quickly providing them with a stable environment.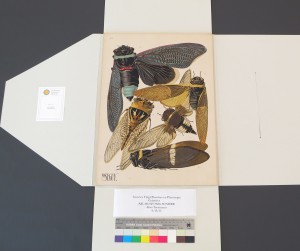 For this set of Eugène Séguy prints form the Joseph F. Cullman III Library of Natural History a custom enclosure was created using 20 pt cardboard re-enforced with 60 pt board.  The exact fit of the custom made enclosure ensures that the prints do not shift preventing damage from bumped corners.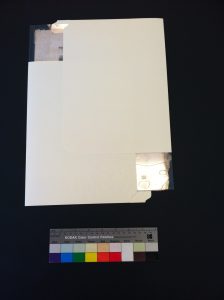 This musical score, Ma Lune,  from the National Air and Space Museum Library came to us in an enclosure that was too small for the object.  When an enclosure is too small any area that is exposed can be easily damaged.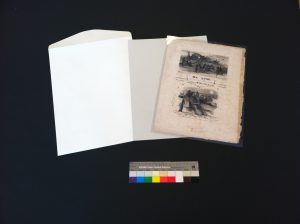 The musical score was placed in a Mylar L-sleeve and then into a ready-made envelope re-enforced with acid-free cardboard. The musical score was also scanned so that future handling of the fragile original may be limited.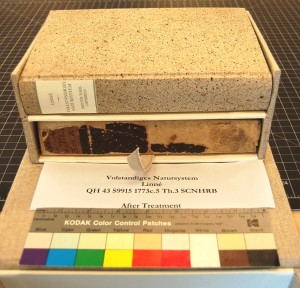 The most intricate enclosure we make is a double tray box, this one with two levels of trays.  This enclosure was created for our first Adpopt-a-Book, "Vollständiges Natursystem" by Linneaus.  The box enables us to house the orginal cover and the re-bound textblock in one place.