Throughout the year, the Smithsonian Libraries works with brand managers at the Smithsonian Enterprises to develop products based on unique items in our collection. From sleigh beds to weather vanes, our books have inspired a variety of merchandise! Not only are they neat items, but a portion of the proceeds comes back to the Libraries for the care and maintenance of our collection. Below is a list of perfectly giftable items just in time for the holiday season.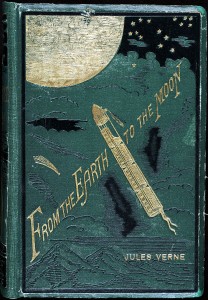 Posters and wall art from Art.com
Have a Jules Verne fan on your gift list? How about a framed poster of this From the Earth to the Moon cover? Fashionista in the family? A giclee print of this George Barbier illustration would be perfect!*
Seed Catalogues 2014 calendar from Zebra Publishing (available on Amazon)
This calendar is a perennial hit around our offices and in the museum gift shops. The cheery floral covers from our collection of seed catalogs are guaranteed to brighten your day!
Smithsonian Engagement calendar from Smithsonian Books.
This week-at-a-glance calendar features images from all over the Smithsonian. The Libraries are regularly represented (this year by a lovely hummingbird illustration by John Gould as well as Uncle Sam!), along with many of the Institution's museums and research centers.
Tote bags, mugs and more in the Smithsonian store at Cafe Press
The Smithsonian's storefront on CafePress.com features a wide variety of products. In addition to wearing the Smithsonian logo on your sleeve (well, chest, in the case of most t-shirts), you can also show your affinity for the Libraries' lovely seed catalog collection by having an image emblazoned on a tote bag, mug, throw pillow or note cards.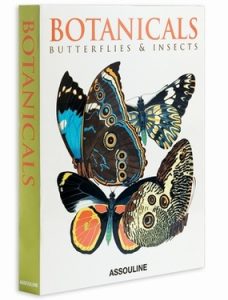 Botanicals , published by Assouline Publishing (available at Barnes and Noble)
Written by the Libraries' Curator of Natural-History Rare Books, Leslie K. Overstreet, and based on volumes in the Cooper-Hewitt National Design Museum Library, this book delves in to the life and work of notable botanists and illustrators Maria Sibylla Merian, E.A. Seguy and Robert John Thornton. The gorgeous floral images will wow the garden lover in your life.
Happy shopping and enjoy the holiday season!
*Please note: some of the captions on the Art.com items require correction. We are working to fix this!