Open Access (OA), like every other publishing or distribution model, carries with it both benefits and costs. But unlike other models, OA is built on a foundation of values and beliefs about how scholarly communication ought to be conducted—this makes conversations about its costs and benefits both difficult and fraught with passion. And yet as OA continues to grow in importance—and in financial impact—such conversations are essential. What can we do to make the scholarly communication space more amenable to open discussion about Open Access?
We are pleased to welcome Rick Anderson for a talk on Open Access on Monday, March 10, in the Ripley Center, Quad, Lecture Hall (12:00 p.m. – 1:00 p.m.). Please join us for this exciting discussion! This is the second lecture in The Open Access Future series sponsored by the Smithsonian Libraries, Smithsonian Institution Archives, and the Smithsonian's Office of the Chief Information Officer.
Join us by live webcast! 
Live tweet the event! #LAMFutures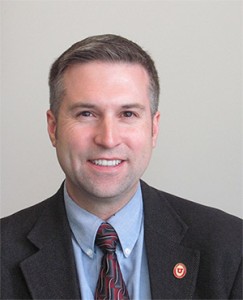 Rick Anderson is Associate Dean for Scholarly Resources & Collections in the J. Willard Marriott Library at the University of Utah. He earned his B.S. and M.L.I.S. degrees at Brigham Young University, and has worked previously as a bibliographer for YBP, Inc., as Head Acquisitions Librarian for the University of North Carolina at Greensboro and as Director of Resource Acquisition at the University of Nevada, Reno. He serves on numerous editorial and advisory boards and is a regular contributor to the Scholarly Kitchen blog, as well as writing a regular column for Library Journal's Academic Newswire. His book, Buying and Contracting for Resources and Services: A How-to-Do-It Manual for Librarians, was published in 2004 by Neal-Schuman. In 2005, Rick was identified by Library Journal as a "Mover & Shaker" – one of the "50 people shaping the future of libraries." In 2008 he was elected president of the North American Serials Interest Group, and he was named an ARL Research Library Leadership Fellow for 2009-10. In 2013 Rick was the recipient of theHARRASSOWITZ Leadership in Library Acquisitions Award and was invited to give the Gould Distinguished Lecture on Technology and the Quality of Life at the University of Utah. He is a popular speaker on subjects related to the future of scholarly communication and research libraries.