Do your research with Smithsonian Libraries! Deadlines for our Fellowships and summer Internships are fast approaching.
We are currently accepting applications for 2015 Fellows. Applications close March 15th for these doctoral, post-doctoral and senior scholar opportunities. They include: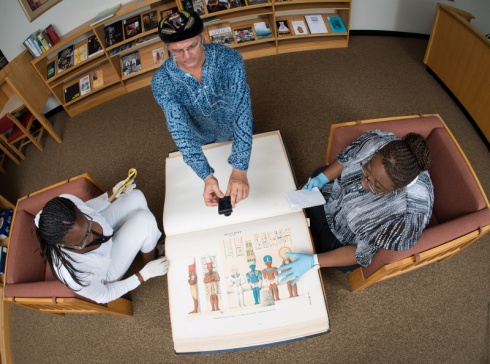 In addition to our resident scholar programs, we invite students in graduate and undergraduate programs to take a look at our available internship projects for Summer 2014. The Professional Development internship program is a paid opportunity specifically designed for students in a Masters of Library or Information Science program. Applications for this program are due March 21st. Projects include:
Building a Program for the Smithsonian Libraries' Gift-in-Kind Donors
Biodiversity Heritage Library Virtual Discovery Services Internship
Conservation of Library Materials
The Libraries General Internship Program also offers part-time internships for both graduate and undergrad students. The application deadline for this program is April 18th. Projects are available in the following areas:
Botany-Horticulture Library
Identifying Charles Freer's books in the Freer-Sackler Library
Smithsonian Environmental Research Center Library (Edgewater, Maryland)
InterLibrary Loan
National Museum of American History Library Review of General Collections
Graphic Design
Please see our Internships and Fellowships webpage for more information!