March 17th is widely celebrated as St. Patrick's Day but it also happens to be the birthday of notable childrens' book illustrator Kate Greenaway. Born in London in 1846, she studied art at various schools, such as the Heatherley School of Fine Art, and began her career in watercolors and cards.  She was a contemporary or Walter Crane and Randolph Caldecott and good friend to Victorian art critic John Ruskin.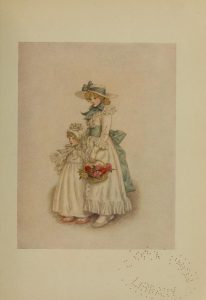 Greenaway specialized in quaint scenes of childhood and wrote almost as much as she illustrated.  According to an article appearing in the  New York Times in 1905, "her radiance and sweetness are indescribable". It's not surprising that Greenaway was an exceptional illustrator given that her father was himself a master engraver. Her first successful book was Under the Window, published in 1878.  Like many of her works, it was a treasury of both pictures and rhymes for young children. In addition to her own books, she also illustrated for other, notably for Robert Browning and his poem The Pied Piper of Hamelin in 1888.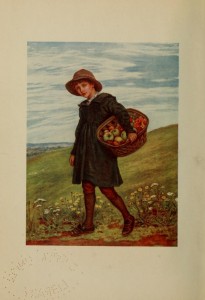 The Smithsonian Libraries recently digitized M.H. Spielman's 1905 book Kate Greenaway, a biography and evaluation of her work. In it, he claims,  "The published works of Kate Greeenaway are known, and ought to be be found, in every house where children live and are loved" (page xi).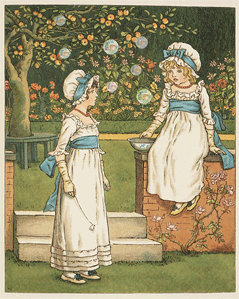 The illustration above, an imaginative animated version  of this plate courtesy of our resident GIF master Richard Naples, comes from Rhymes for the Young Folk  and is accompanied by the following poem by Greenaway: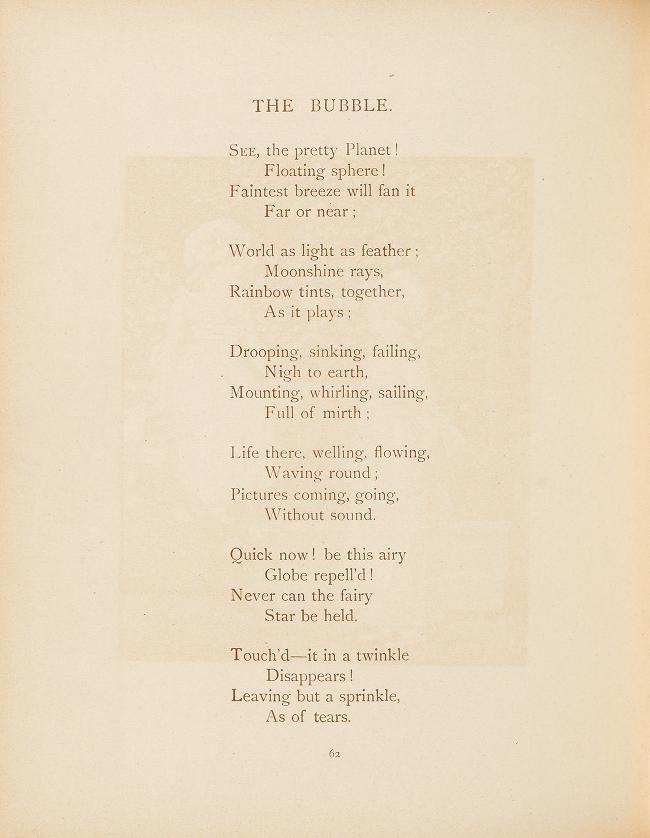 The Cooper-Hewitt National Design Museum Library holds many works written and illustrated by Greenaway, including a series of almanacs previously seen on the blog.For even more of her charming works, visit the Baldwin Library of Historical Children's Literature at the University of Florida.  Their digital collections include over two dozen of Greenaway's books. After such a dreary winter, her verdant illustrations provide a respite from the early March chill.