The Movable Book Society 10th Biennial Conference. Philadelphia, Sept 18-20, 2014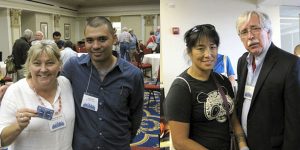 This was my very first pop-up book conference and I came away absolutely charged up, inspired and quite proud of our pop-up book collection here at the Cooper-Hewitt Museum Library. I've been a member of the Movable Book Society for a number of years, and add the quarterly newsletter, Movable Stationery, to our serial collection, which has been fully digitized and available online. It is indexed on the Movable Book Society website.
I saw a few familiar faces, but didn't know what to expect aside from what the meeting schedule stated. Little did I know that I would meet so many interesting and talented people, and that I would have so much fun! About 90 artists, illustrators, paper engineers, book conservators, teachers, pop-up book collectors,  book dealers and a few librarians, created a mix of diverse enthusiasts, all dedicated to the same thing– pop-up books. Ann Montanaro Staples, President of the Movable Book Society, Kyle Olmon, Conference Chair for 2010 and 2012, and Shawn Sheehy, this year's Conference Program Chair, made this a terrific conference.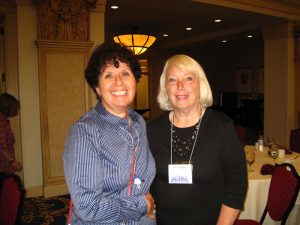 There were so many great presentations that I can't talk about them all but two related ones I found fascinating- the photographer/pop-up artist Colette Fu traveled all over China photographing ethnic minorities and made pop-up books incorporating the photos. Artist Sally Blakemore traveled with her briefly and talked about the city in China where so many pop-up books are assembled- all by hand. With the growing popularity and demand for pop-up books, the city that started out with a population of 3 million has grown to a labor force of over 50 million, most employed in the pop-up book industry. I learned about the older technology of the mechanisms behind movable books from Larry Seidman and Richard Balzer, and how new technology, like the use of LED lights, has been incorporated into paper constructions from Shelby Arnold and Sally Blakemore.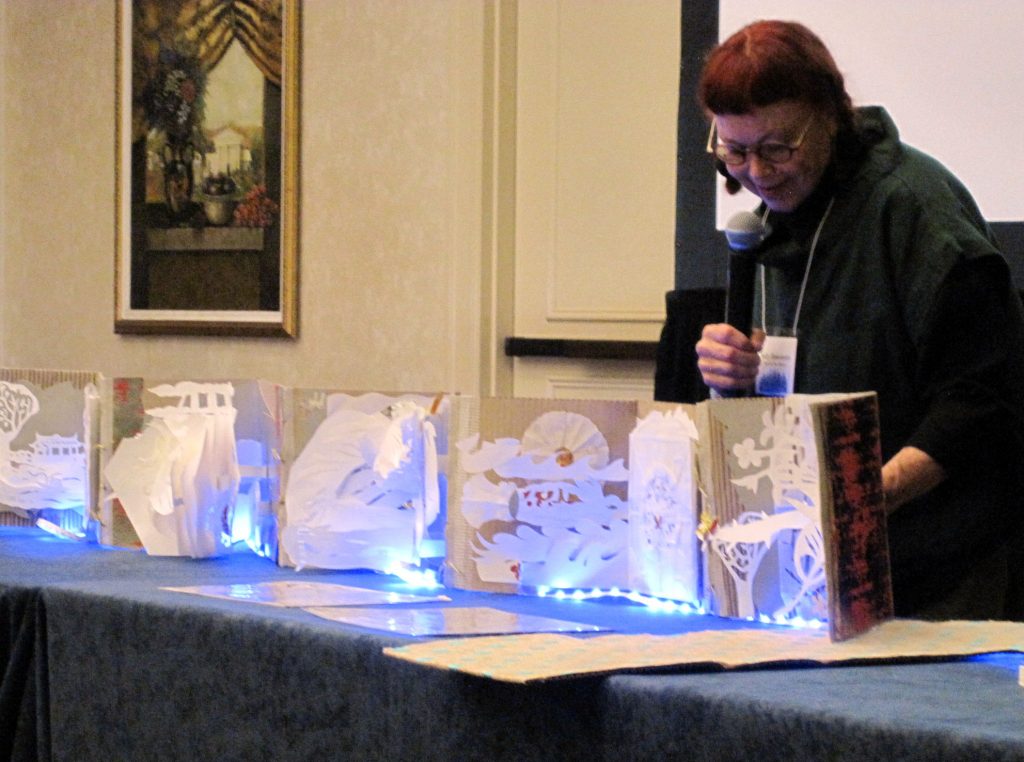 I was enchanted by the idea that the art of pop-up engineering and paper cutting is basically "sketching with knives" I learned all kinds of new terms for paper constructions; and was especially captivated by artist Simon Arizpe's Dangerous Flexagons, which turned out to be no less than a 6 sided hexi- flexagon.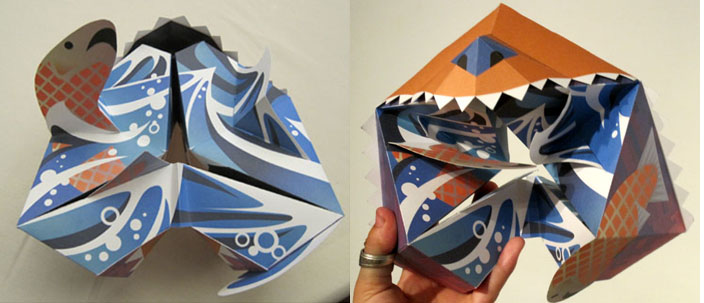 The Pop-Up Lady Ellen Rubin presented a talk on her recent successful exhibition at the Grolier Club in New York City on the Prolific Graphic Artistry of Vojtěch Kubašta. One of the more amusing presentations was by Renee Jablow of her prototype for a Pop-Up Playland- a portable, collapsible, challenging and entertaining paper construction play habitat for small pets; it made me want to go out and buy a gerbil, or even a mouse. Conference attendees all had opportunities to make our own pop-up cards- playtime!  There was a Silent Auction, and bookseller's tables where the Cooper-Hewitt Library acquired some treasures – more to come about them. We visited the UPenn's Kislak Center Special Collections to view current exhibitions and selected pop-ups books the librarians laid out especially for us, and visited the University of the Arts exhibitions. It was an action packed weekend and a seriously amazing experience to meet all of these talented and fascinating people.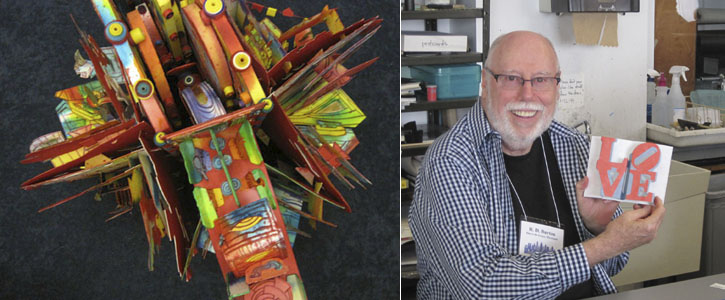 Elizabeth Broman,  Reference Librarian, Cooper-Hewitt National Design Library.