This post was written by Vanessa Haight Smith, Head of Preservation Services. 
Japanese paper is used for many applications in book and paper conservation and I often choose this material when reattaching weak or detached boards.  The practice of toning Japanese paper hinges for reattaching boards to leather bindings, promoted by conservator Don Etherington, is widely used in the field.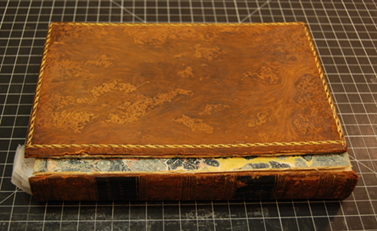 However, methods of toning the paper vary.  The general goal is to make the repair as seamless as possible and since many leathers vary in appearance, I create Japanese paper hinges that are custom colored. I have found most 17th -19th century leather bindings have often been prepared or treated to create a mottled appearance, introducing a varied tonal surface.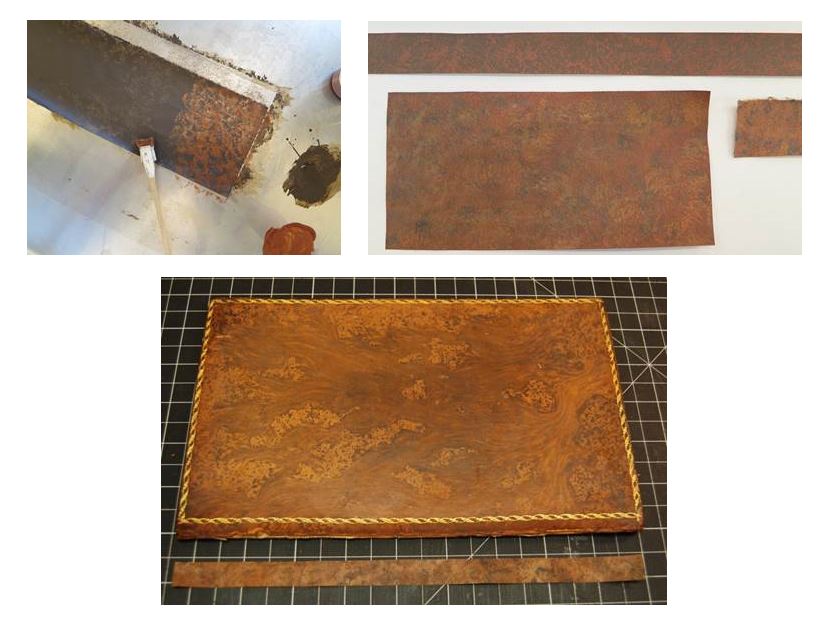 To achieve a close match to the leather, I use a heavier weight Japanese paper on which I apply acrylic paints thinned in deionized water using a small Japanese horsehair brush.  I layer several colors similar to the tones within the leather binding –  working dark to light.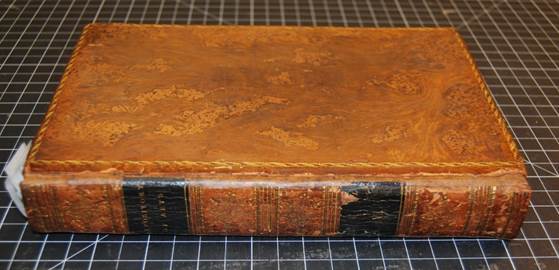 The toned Japanese paper is then cut into a strip 1/4″ to 5/16″ wide.  The detached board is positioned on the book with a weight and the strip is attached across the joint using a mixture of wheat starch paste and reversible polyvinyl acetate.  The end result is a mend that blends smoothly to the original covering.