We use books every day. But how is a book actually created? How are the pages folded? How are they cut? For a glimpse into making books in the late nineteenth century, take a look at this 1891-92 Dexter Folder Co. trade catalog titled Dexter Book Folding Machines.
The Dexter Folder Co. was located in Fulton, New York. On the introduction page of this catalog, they write that they focused their "entire efforts to the designing and building of Folding Machinery." They built machines to fold books, periodicals, and newspapers.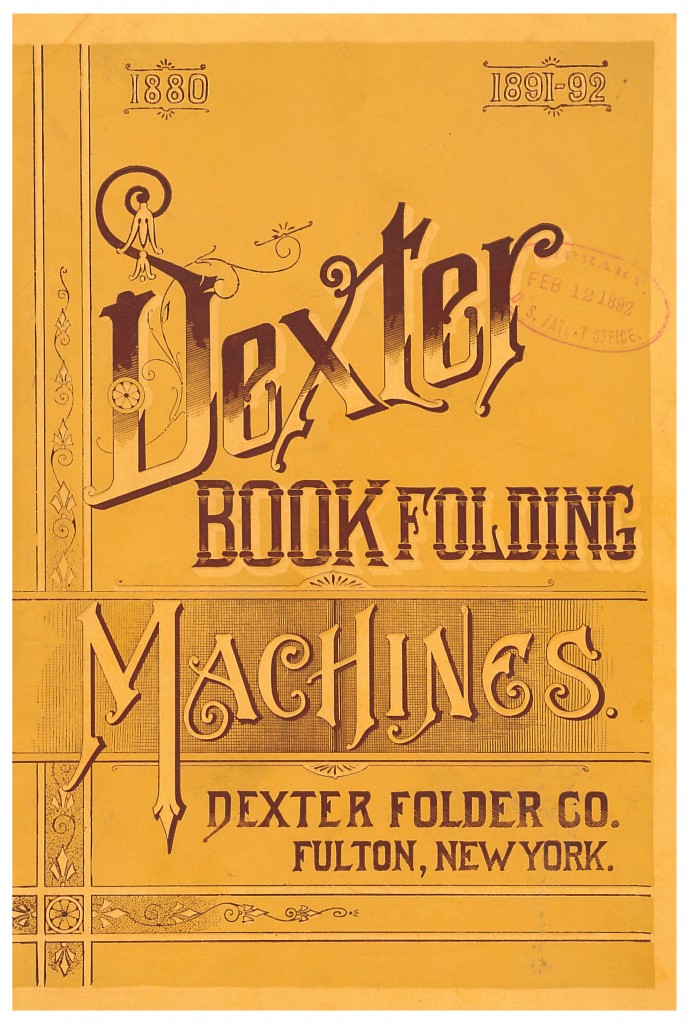 One of these folding machines was called the Side-Feed Marginal Folder. It folded books, and according to this 1891-92 catalog, it was "the most rapid Book Folder ever built." Instead of cutting the sheets into separate signatures before folding, this machine took the sheets just as printed. They were fed to the machine the same way as sheets are fed to a press. The catalog went on to explain, "It will fold a double sixteen-page sheet at the rate of forty to fifty full sheets per minute."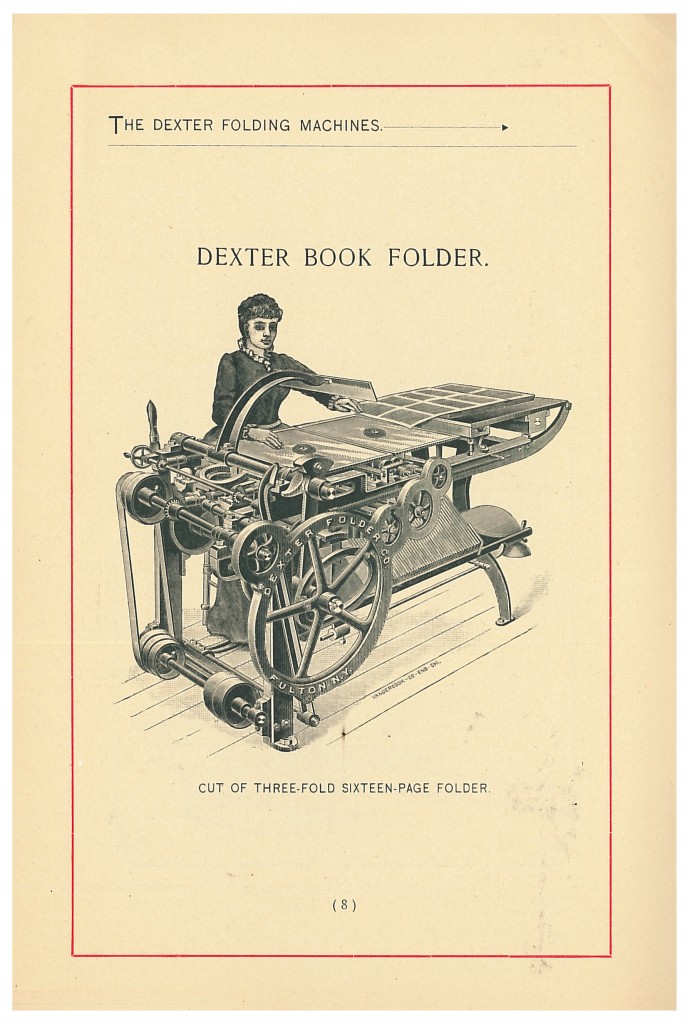 Shown below are two images which compare hand folding to machine folding. The top image shows five "Hand Folders" while the bottom image shows a machine doing the same work but being operated by only one person. On the introductory page of the catalog the company explains, "There is hardly any kind of folding that cannot be done by machinery, more accurately, and from five to eight times cheaper than by hand."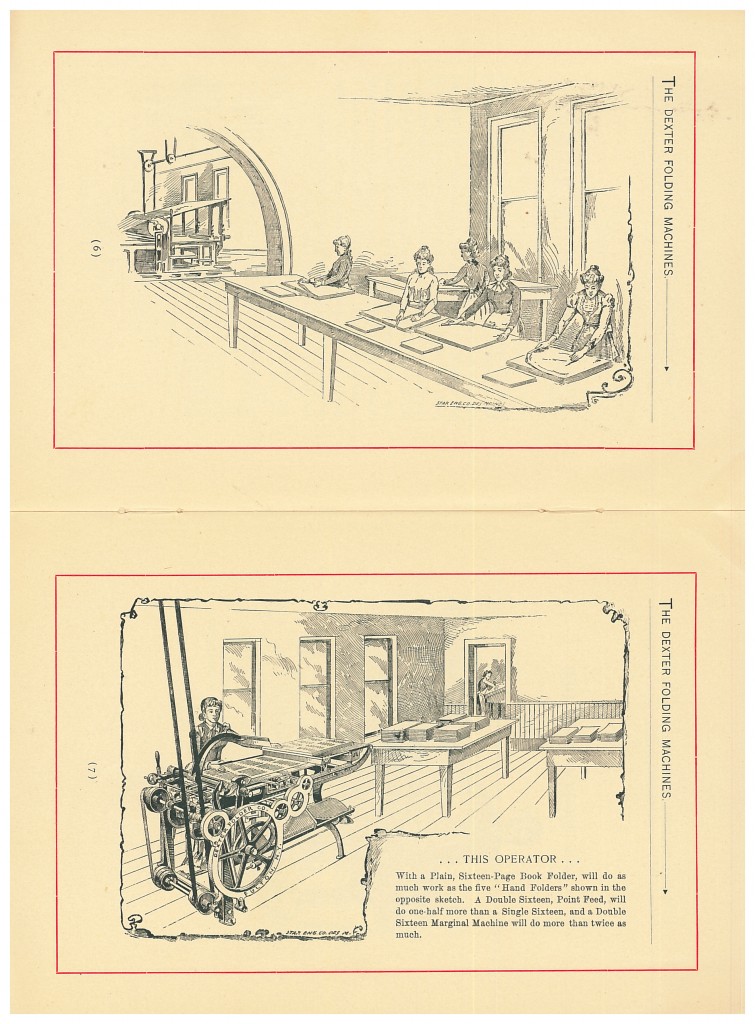 Dexter Book Folding Machines and other catalogs by Dexter Folder Co. are located in the Trade Literature Collection at the National Museum of American History Library.