"We shall overcome because the arc of the moral universe is long but it bends toward justice."
-Dr. Martin Luther King Jr., "Remaining Awake Through a Great Revolution". Speech given at the National Cathedral, March 31st, 1968.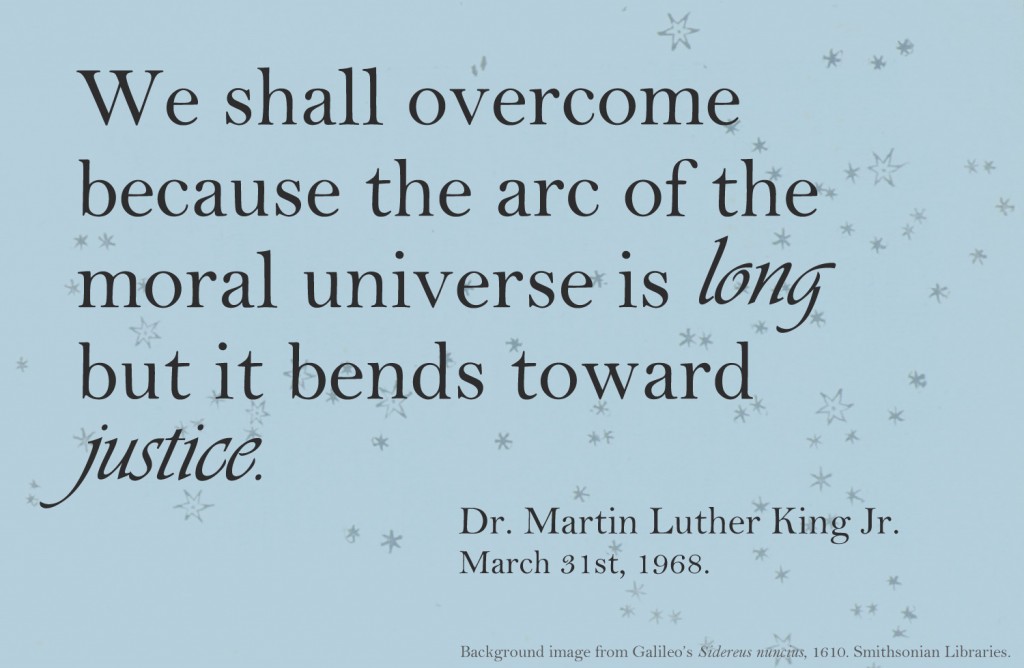 For more information about Dr. King and resources at the Smithsonian, see our  previous blog post here. The background image for the graphic above is from Galileo's Sidereus nuncius, [1610], available in its entirety in our Digital Library.