From June 24, 2014 – Jan 3, 2016, the Smithsonian Libraries presents "Once There Were Billions: Vanished Birds of North America". The exhibition, on display in the National Museum of Natural History in Washington DC, focuses on the story of the last Passenger Pigeon, the disappearance of the Great Auk, Carolina Parakeet, and Heath Hen and how they reveal the fragile connections between species and their environment.
Now you can remember these four great birds while supporting the Smithsonian Libraries. Purchases of this shirt, which features iconic images of the extinct species, directly benefits programing for the Libraries' exhibitions.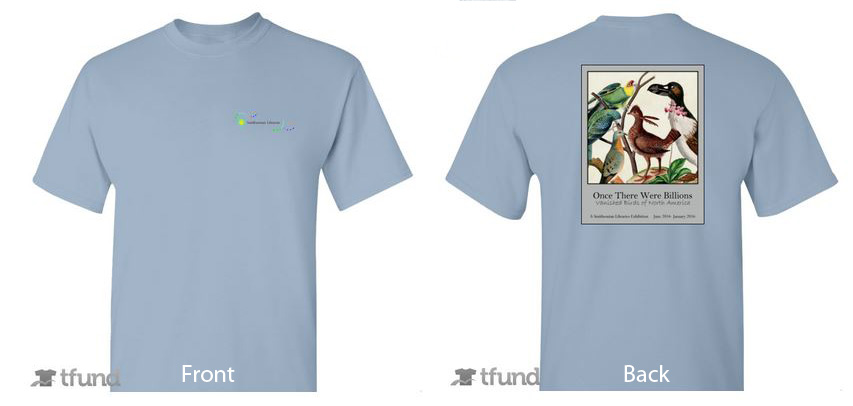 In addition to the "Once There Were Billions" design on the back, the shirts show off the Libraries' new branding on the front. They are available in both adult and youth sizes through TFund.
These shirts will only be on sale for a limited time – 30 days! So get them while you can, before February 21st! Purchase yours now to support the Libraries and remember America's extinct birds.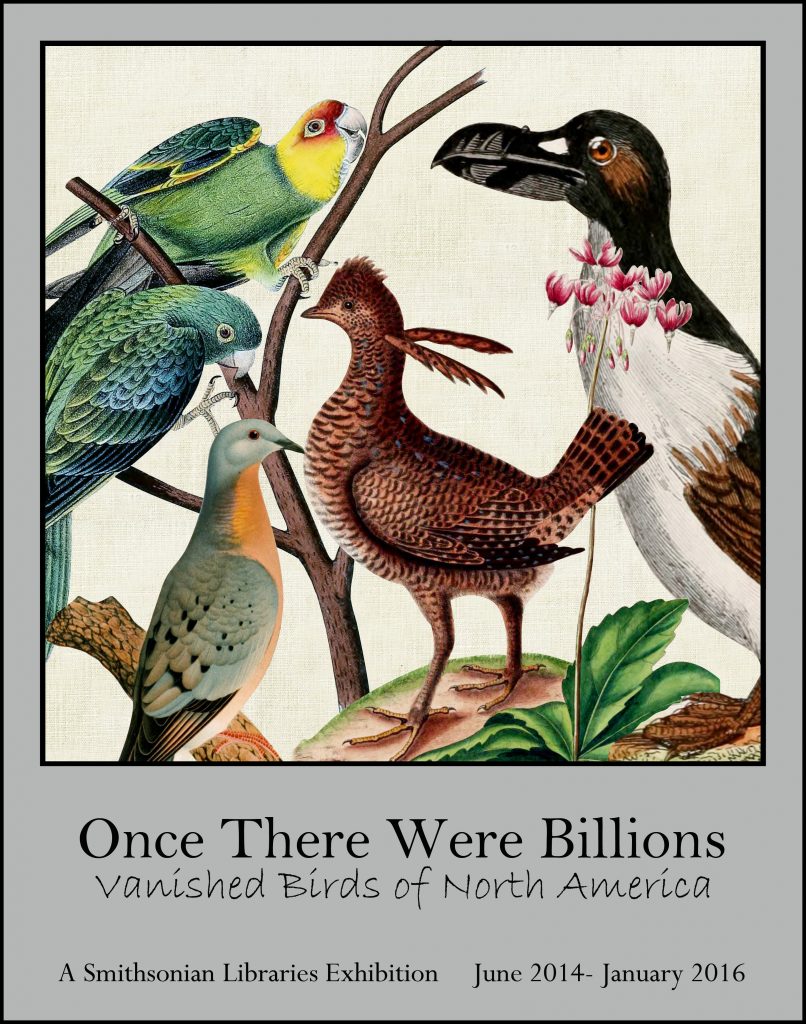 For more information about "Once There Were Billions", visit the exhibition's webpage  or read about it in our previous blog posts.