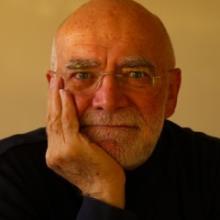 Join us for a discussion with Dr. David Carr about the potential of, and challenges facing, a cultural institution in the modern age. Carr speaks, writes, and teaches about the value of cultural institutions as essential instruments for nourishing public imaginations in democratic societies.  For thirty years, he has consulted in diverse American museums as an advocate for collaborative adult experiences with collections and ideas. Carr invites us to think with him about how an organization such as the Smithsonian can help ignite new ideas in its users and visitors and how those conversations can be continued long after the initial experience – regardless of whether that experience takes place in a physical or virtual space.
The lecture will take place on Thursday, February 26th, 2015 from 11am-12pm in the S. Dillon Ripley Center lecture hall in Washington, DC.
Museum staff, librarians, archivists and anyone interested in preservation, curation, interpretation or outreach related to scientific and cultural heritage are welcome. This event is free and open to the public. Please rsvp by email to
SILRSVP@si.edu
 if you plan to attend.
For more information about the lecture and Dr. Carr, please see the
event website
.