This post was written by Robin Everly, Botany-Horticulture Library.
Did you know that Saturday, February 28 is Floral Design Day and the day itself has been around for 20 years?
The day was created to celebrate a special birthday of Carl Rittner, who founded the Rittners School of Floral Design in Boston, Massachusetts and was a leader in floral art education.  Fittingly, it was enacted by official proclamation by then Governor William F. Weld of Massachusetts in 1995.
From the Rittners School of Floral Design website:
 "Floral design is a proud art form that has spanned thousands of years, with a diversity of styles reflecting varying social, religious, and cultural trends."
So true.   In the Botany-Horticulture Library, we have all sorts of books on flower arranging, press flowers, history of the art form, etc., to support our Smithsonian Gardens staff and library visitors. From Ikebana, to European (including the Victorian Era) and American floral design, past and present, the library has a small collection of about 100 books on this topic.
On the Rittner's Floral Design Day website, it suggests ways to celebrate the day.  So to celebrate the artistry of flower arranging and the people who perform this work, day in and day out, I'm featuring one of our flora design books.
Leaf and Flower Pictures and how to make them, written by HB, originally published in 1857.  The library owns the new and enlarged edition in 1868, published Anton D.F. Randolph, New York, New York.
The book's author, who full name is not in the text, gives detailed directions on how to create various pressed leaves and flowers designs.  What I found amazing about this little book are the lovely vibrant color illustrations (close to 150 years old) which accompanying the instruction.  Below are a few of the images to enjoy.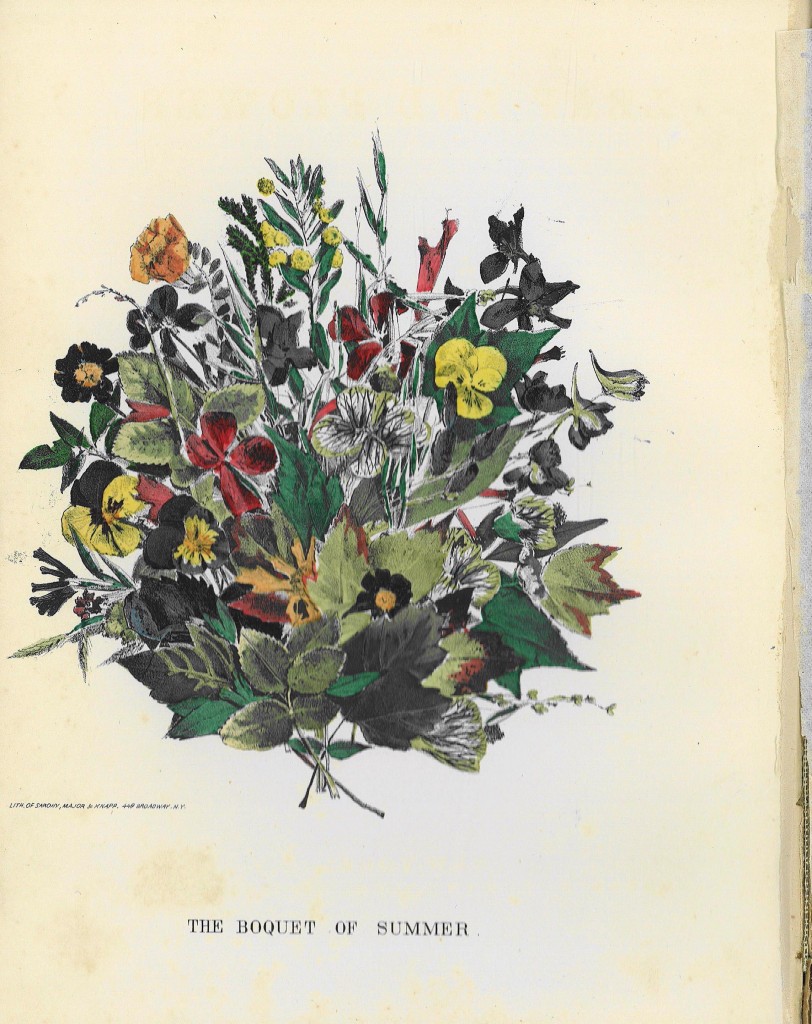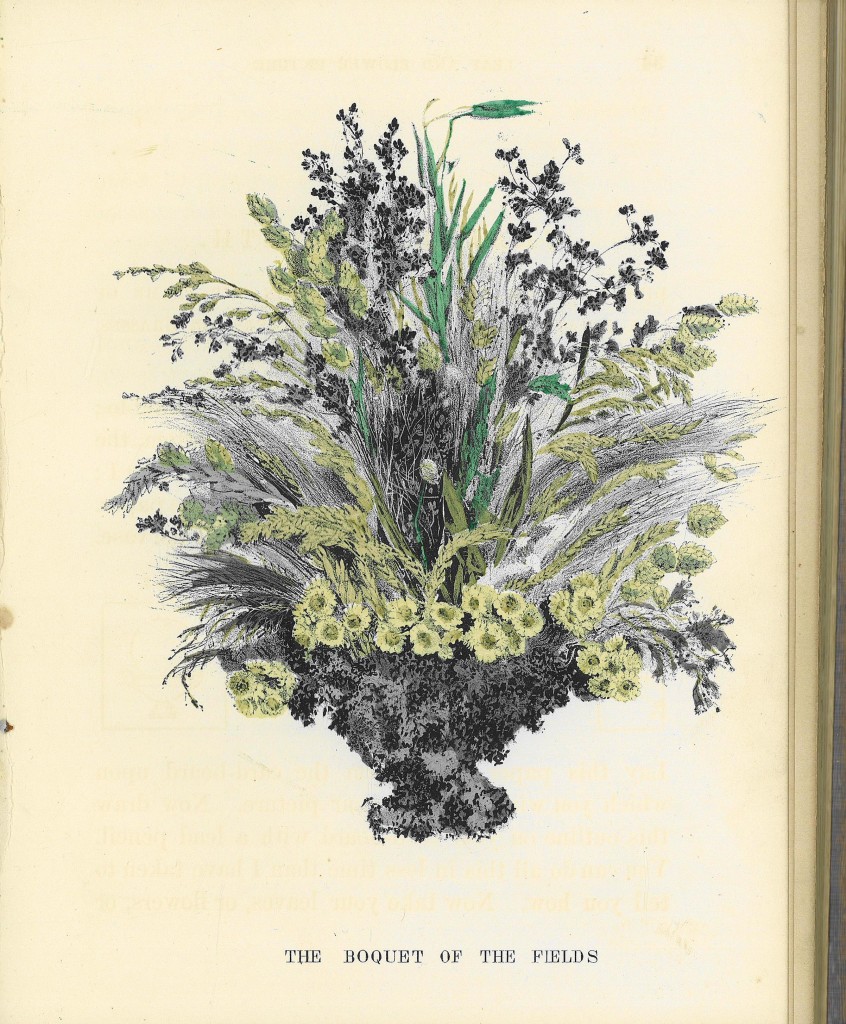 If you want to download your own copy, this book has been digitized by the Clark Art Institute and is available through the Internet Archive at:  https://archive.org/details/MAB.NK1560L41859Images_201304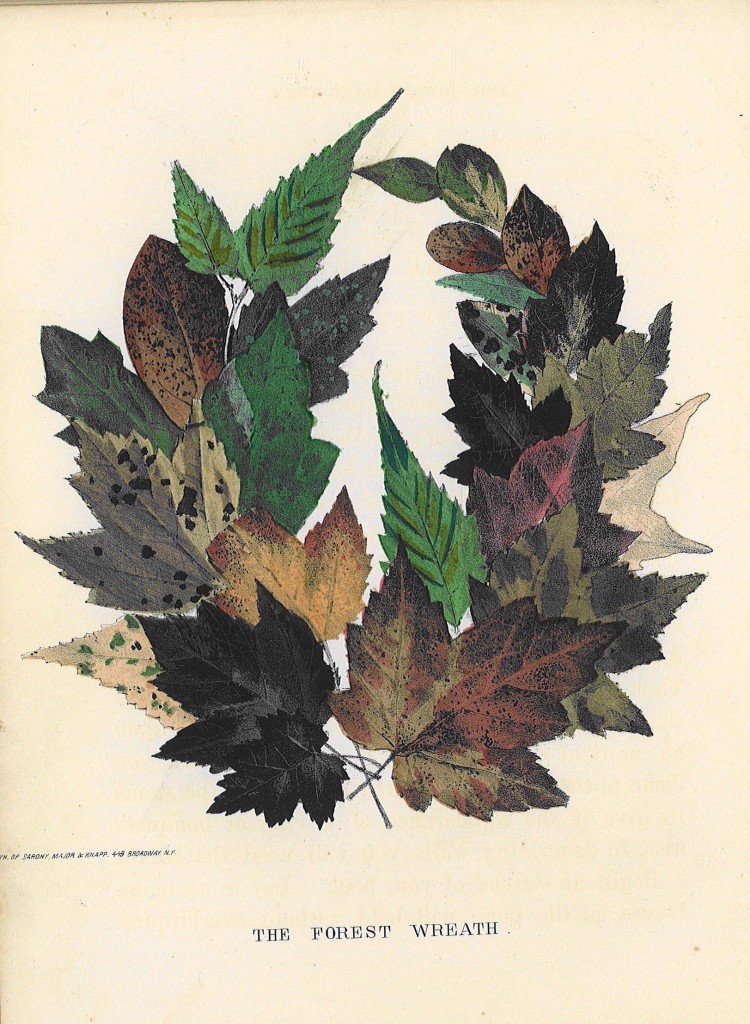 Happy Floral Design Day!