Recently, you may have heard  about the ways art from the Hudson River School has been a source of inspiration for new artistic works. Well, the luminous landscape paintings have inspired us, too. In honor of Black History Month, we'd like to highlight a couple of African American artists with ties the school. These artists have paintings in the Smithsonian American Art Museum collection as well as an Art and Artist Files in the American Art/Portrait Gallery Library.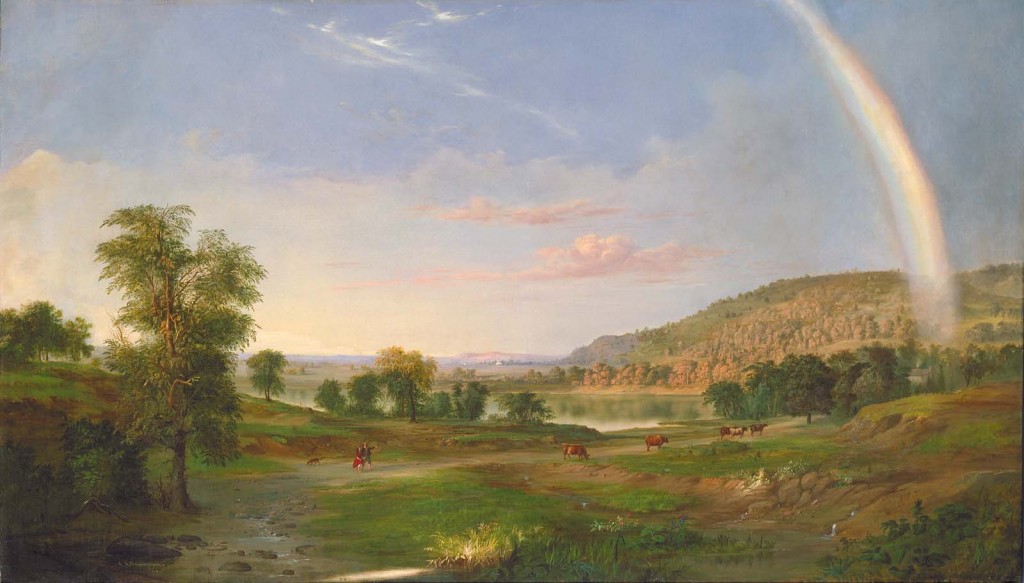 Robert S. Duncanson was the first African American artist to achieve international acclaim.   According to Oxford Art Online, the artist was born in New York State to a family of painters and handymen. He was self-taught and worked as an itinerant artist through the 1840s, paintings portraits of abolitionists and small commercial commissions. His professional breakthrough came with a commission to produce several landscape murals for Cincinnati's Belmont Estate (Now the Taft Museum of Art). Duncanson's career flourished even through the Civil War, which forced him to live and work in Montreal. He continued painting and exhibiting through the end of his life in 1872.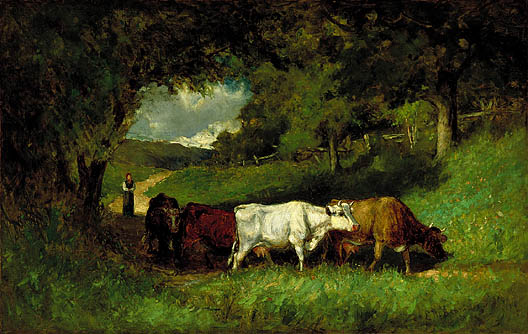 Edward Mitchell Bannister was a painter whose work was heavily influenced by the Hudson River School.  While he had an interest in art from a young age, Bannister was a ship's cook and a barber before focusing on art in the 1850s.  In 1870 Bannister moved to Providence, Rhode Island where his art career took off.  Six years later he became the first African American artist to win a national award. His painting "Under the Oaks" took first prize at the Philadelphia Centennial Exhibition. Bannister would continue painting through the end of his life in 1897.