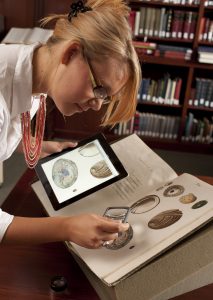 The Smithsonian Libraries is pleased to accept applications for our Summer 2015 General Internship Program.  The available projects are listed below.  Applications for all projects will be collected through the Smithsonian Online Academic Appointment System (https://solaa.si.edu/). Applications are due April 18th . Please see the general internship page for additional information.
National Museum of American History Library General Collections Review
Intern Supervisor:  NMAH reference librarians
Location of internship:  NMAH
This project is ideal for the following candidate: A graduate student in Library and Information Sciences with an interest in history and an understanding of the selection and de-accessioning process for general collections materials in a special library setting (collection development); skill in working with professional staff such as museum curators.
Brief description of project: 
The project, to weed the collections in the Library of the National Museum of American History, is born of the fact that, among many things; proper stewardship of a library collection involves periodic review of collections material for continued relevancy to the mission of the parent institution.  This includes making a determination of the materials' permanent value as opposed to the materials limited (or short-term) value, and what, if any, materials are no longer needed.
The interns would gain first-hand knowledge and experience in the theories and practice of collection development. The project focuses on an aspect rarely covered in library school but increasingly important – the thoughtful and systematic weeding of collections to provide room for future collection growth. The interns will gain an appreciation of the benefits of this important aspect of collection development.
Museum-related Serials Evaluation
Intern Supervisor:  Carrie Smith
Location of internship:  National Museum of Natural History and Museum Support Center (Suitland, MD). Travel to other DC-area branches.
This project is ideal for the following candidate: And under grad or graduate student with an interest in library collection maintenance. Experience using Excel, searching library catalogs and WorldCat holdings and knowledge of e-resources preferred. An independent worker with excellent decision-making skills would make a great candidate.
Brief description of project:
In preparation for  the future move of the Museum Support Center (MSC) Library, in an effort to address duplication of materials in Libraries, this internship will investigate museum-related serials held at multiple locations (notably MSC and the Museum Studies Reference Library). Working with SI library staff, the intern will evaluate serials holdings and attempt to complete runs of titles at the appropriate location — notably MSRL. The intern will work with library staff to analyze and determine which titles are better suited for a location. The intern will learn collection management skills in a research/museum library environment. The student will gain experience in aspects of cataloging, research, and collaboration as well as the inner workings of a museum and research library.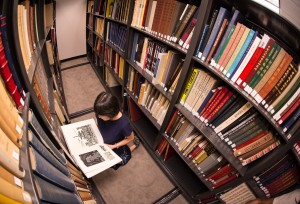 Botany/Horticulture Library
Intern Supervisor: Robin Everly
Dates preferred: Summer, start and end dates flexible. 16 hours per week
Location of internship: National Museum of Natural History
This project is ideal for the following candidate:
Someone with a strong interest in library reference work, particularly a student with a background in the sciences (prefer botany or horticulture) or history of science. A student with HTML skills preferred.
Brief description of project:
This internship position will involve performing general library service assistance in the Botany-Horticulture Library and a major project.  General library service assistance may include, but is not limited to: accurately reshelving materials according to the Library of Congress classification system; completing Inter-Library Loan requests for both books and journal articles; handling circulation issues; claiming journals and handling various cataloging issues.  Also, providing assistance to patrons as needed (independently or under general supervision by the Branch Librarian) including locating materials for patrons or directing them to the appropriate resources; all other duties as needed or as assigned.
The major project will involve updating content and URL links for a website called, Seed Catalogs, http://www.sil.si.edu/digitalcollections/SeedNurseryCatalogs/.  Smithsonian Libraries has a unique trade catalog collection that includes about 10,000 seed and nursery catalogs dating from 1830 to the present. Many of the trade catalogs were part of the Burpee Collection donated to the formerly named Horticulture Services Division, now Smithsonian Garden by Mrs. David Burpee in 1982.  The seed trade catalogs document the history of the seed and agricultural implement business in the United States, as well as provide a history of botany and plant research such as the introduction of plant varieties into the US.
Note: Although most are part-time and in the DC area, please see the specific hours and geographic location for each. These are unpaid learning experiences but we are happy to work with a student's college or university to help them obtain credit.