Join us for a Tweet Up with the National Museum of American History and Smithsonian Libraries!
Friday, August 7, 9:00-10:30 A.M. (EDT).
To celebrate the opening of the Innovation Wing in the Smithsonian's National Museum of American History, 10 lucky Twitter followers will have the opportunity to experience a special tour of two of the wing's exhibits led by Smithsonian experts and a behind-the-scenes tour of the Dibner Library of the History of Science and Technology.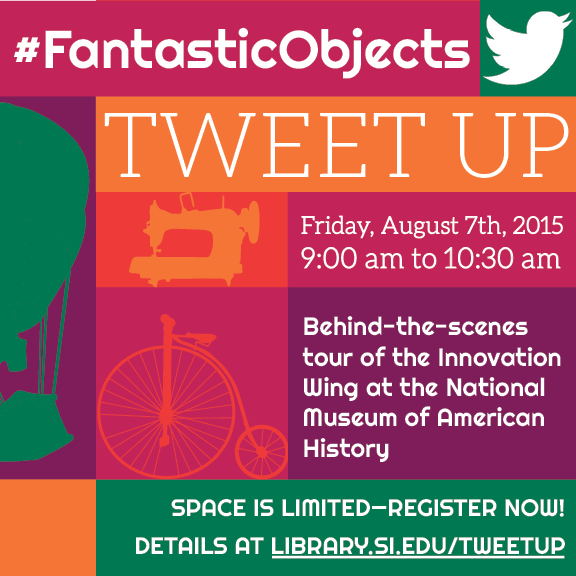 Tweetup participants will:
REGISTRATION CLOSES AT 3 P.M. (EDT) ON JULY 27
Click here to apply. 10 participants will be chosen. You will be notified by e-mail of selection by July 31st.
About the tours:
Participants will visit The Patrick F. Taylor Foundation Object Project, guided by educators and experts who created the new learning space.  Bikes, ready-to-wear clothes, refrigeration, and helpful household gadgets like toasters—we may not think of them as revolutionary today, but they changed American lives in big ways. Featuring "everyday things that changed everything," Object Project explores how people, innovative things, and social change shaped life as we know it. It presents familiar objects in a new light, allowing visitors to see and handle objects and explore their significance through historic documents and compelling activities. Object Project features more than 300 objects, a "magic" scrapbook, an opportunity to virtually try on clothing from the collection, and a special version of "The Price is Right" for history lovers.
Tweetup participants will also enjoy a curator-led tour of the Smithsonian Libraries' exhibit, Fantastic Worlds: Science and Fiction, 1780-1910. Fantastic Worlds explores the interplay between scientific discovery and the literature it inspired. Curators Doug Dunlop and Kirsten van der Veen will be on hand to explain how writers explored the farther reaches of the scientific landscape to craft novels, hoaxes, and satires.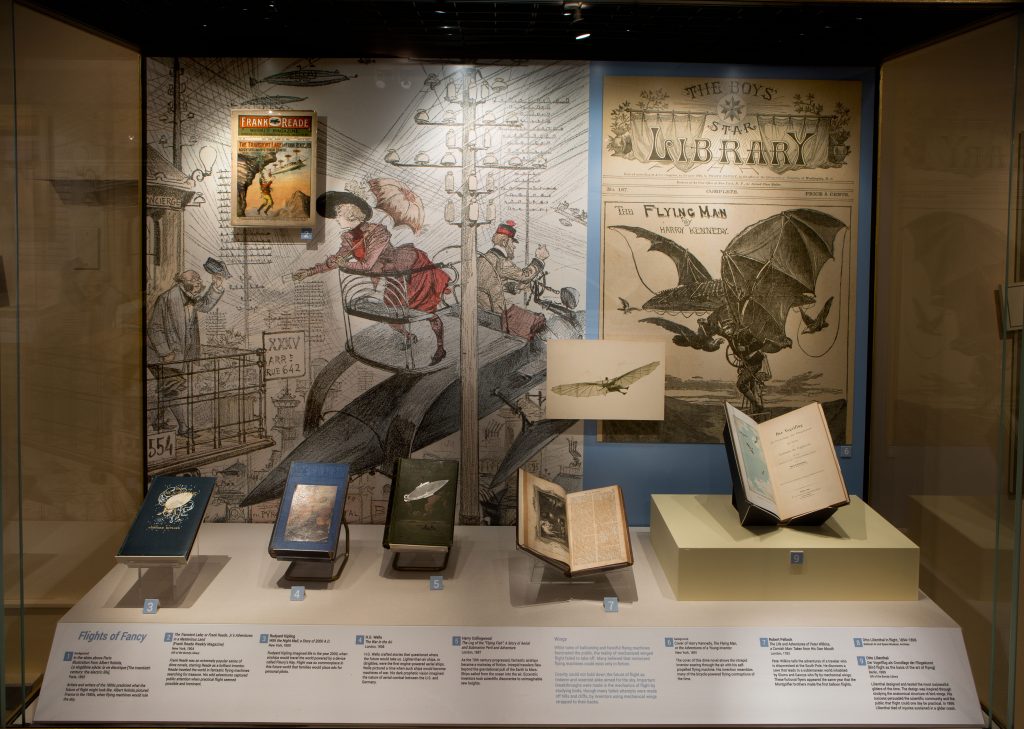 In addition, the group will be treated to a behind-the-scenes look at the Smithsonian Libraries' Dibner Library of the History of Science and Technology led by Lilla Vekerdy, Head of Special Collections. This rare book collection is home to great scientific (and science-inspired) works from Galileo to Wonder Woman and everything in between. Visitors will have the opportunity to explore first editions of Copernicus, Newton and Darwin – works that truly changed the way humanity looked at the world.
About the event:
This exclusive tour will allow up to 10 @SILibraries and @amhistorymuseum Twitter followers the chance to tour new exhibitions with in the Innovation Wing of the National Museum of American History as well as the Dibner Library of the History of Science and Technology with Smithsonian experts. There will be time for Q&A, socializing, and a group photo. This event will take place in Washington, DC. Please do not register unless you are able to attend.
For additional information, including terms and conditions, please visit the event page here: http://library.si.edu/tweetup