This post was written by Robin Everly, librarian in the Botany and Horticulture Library, with Spencer Goyette, contractor in the National Museum of Natural History's Department of Botany.

Working in the Botany and Horticulture library, I'm still surprised by the books I come across that I haven't heard about. So when I came across Oaxaca Journal what caught my eye was the author's name on the book's spine- Oliver Sacks. Immediately, I wondered if it was the same Oliver Sacks, neurologist and bestselling author of books such as Awakenings, The Island of the Colorblind, and The Man who Mistook his wife for a Hat. Dr. Sacks, who died on August 30, 2015, of metastatic cancer, had the ability to communicate complex scientific concepts to the general public by providing well written prose as well as insightful and strange stories about the human mind. And yes, he, the same Dr. Sacks, wrote Oaxaca Journal, which is the personal journal he kept during a fern collecting trip to southern Mexico with the American Fern Society 15 years ago.
Apparently, Sacks had been fascinated by ferns since childhood. He also wrote the foreword to Robbin Moran's book, The Natural History of Ferns , a personal favorite of mine because it appeals to the armchair scientist, which I consider myself these days. But the tale of Oaxaca Journal doesn't end here. Spencer Goyette, a contractor in the Department of Botany, who is currently working in the department's Fern Herbarium with curator, Eric Schuettpelz, came by to borrow the book one day. I'll let Spencer continue our story:
"I consider Oliver Sacks to be a reliable authority when it comes to anything biological, and often seek out his distinct voice when a new scientific topic grabs my attention, under the assumption that he has probably already explored it to an enthusiastic depth. His curiosity is so intense and wide-ranging, to say the least, that I was interested to hear about his book on fern collecting in southern Mexico, Oaxaca Journal.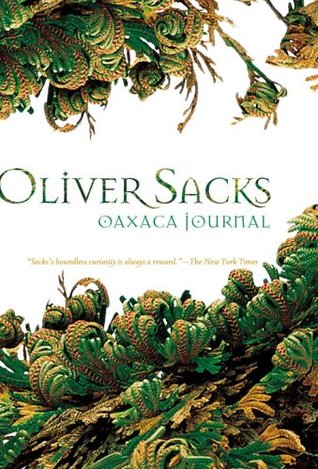 While any volume focused on the ferns of southern Mexico could be considered "niche" by even the most eclectic of readers, I wanted to explore Sacks' account of this field trip. On July 14, 2015, I headed to Puebla, Mexico (a state adjacent to Oaxaca) for a fern-collecting trip with a team of pteridologists from the National Museum of Natural History led by Eric Schuettpelz, curator of pteridophytes here at the museum, and slightly before we left I thought that reading this book might be a good way to prepare.
I read Oaxaca Journal around the same time the museum was about to host its annual Smithsonian Botanical Symposium, which this year was expanded to a full week as Next Generation Pteridology: An International Conference on Lycophyte and Fern Research (URL Link: http://botany.si.edu/sbs/assets/program_final_web.pdf ). Only on rare occasions are the people who populate the pages of our books presented in three dimensions, yet there they were. At this conference, in the flesh, were some of the very same people mentioned in Sacks' book. Although in retrospect it seems inevitable, as the world of serious fern-lovers is not exactly a large one.
Welcoming and familiar, the fern community becomes intertwined with Sacks' narrative in Oaxaca Journal, as he describes the landscape of Mexico with a dynamic and colorful eye, connecting humans and flora through time and place. In one of my favorite passages from the book Dr. Sacks comments on the enthusiasm with which his fellow travelers identify seemingly dead, dessicated plants:
 "It takes a practiced eye to see dried-up, withered and contracted ferns, to pick them out from the brown earth, but most of the group have had experience with this, and now, lenses in hand, careless of their clothes, they are crawling all over the ground, climbing the slopes, picking out new ferns every second. 'Notholaena galeottii!' someone cries. 'Astrolepis sinuata!" cries another, and there are no fewer than five species of Cheilanthes."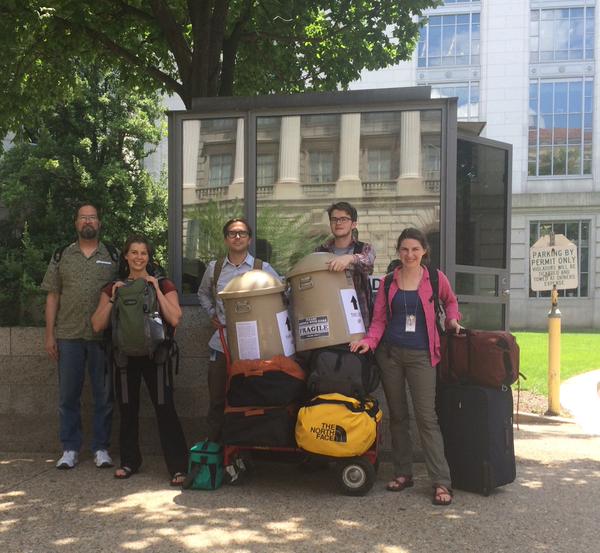 As our team began to comb through Puebla's gullies, streams, and mountainsides for ferns we became a similar symphony of excitement when we happened upon another genus or species. In fact, finding Scoliosorus, a Vittarioid fern and one of our main targets, was a major highlight of the trip that was celebrated with hoots and hollers that undoubtedly amused a nearby Cabaña manager.
This book is very approachable and lacks the density often associated with scientific treatises. Dr. Sacks notes in the introduction that most of the book has been fashioned from a personal journal he kept for the duration of the trip, so its appeal is more casual than exacting. His ten-day account of life is light and insightful.
Even if you don't find yourself having to wander through an array of deserts and cloud forests in an unknown land, Oaxaca Journal is a worthy read -– a gem to revisit again and again. Dr. Sacks' voice will be surely missed, but his work will live on, hopefully enticing new generations of scientists for years to come. "
"I have been an inveterate keeper of journals since I was fourteen, especially at times of adventure and crisis and travel. Here, for the first time, such a journal made its way to publication, not that much changed from the raw, handwritten journal that I kept during my fascinated nine days in Oaxaca."

-Oliver Sacks on Oaxaca Journal, from his website, http://www.oliversacks.com/books-by-oliver-sacks/oaxaca-journal/