This post was written by Tim Cannon, intern in the Hirshhorn Museum and Sculpture Gallery Library.
Olga Hirshhorn, the widow of Hirshhorn founder Joseph H. Hirshhorn, died October 3 in Naples, Florida. She was a generous friend and donor to the Hirshhorn Museum and Sculpture Garden Library.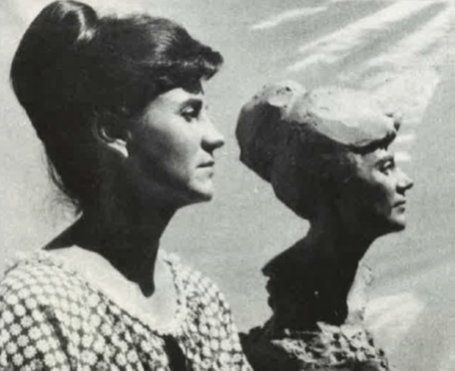 Born in Greenwich, Connecticut, in 1920 to an immigrant family, she met Joe Hirshhorn in Greenwich, where she owned an employment agency, Services Unlimited. Joe was the new owner of a Round Hill estate and needed a chauffeur. After many telephone conversations, he invited her to his house for a swim, and they became friends. Romance followed and they were married in 1964.
As Joe's wife, Olga was introduced to many important dealers, collectors, and artists, becoming good friends with Georgia O'Keeffe, Willem de Kooning, and Pablo Picasso, among others. "It was fun to be part of the art world in the 1960s," she said. "Back then it was so exciting and the artists were so good."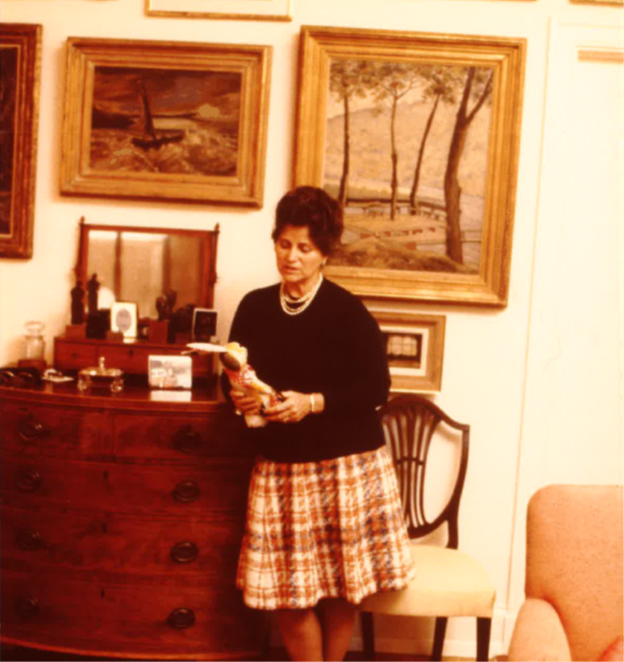 Like Joe, she had no formal art education but learned by immersion, as she befriended artists, visited their studios, and listened to their conversations. Reflecting on her informal tutelage, she said, "I can remember the first joy of being able to visit someone and say to Joe, 'That's a Giacometti.' And he'd be so proud of me."
Over time Olga amassed a significant collection of her own, mostly of smaller works—paintings, prints, and ceramics. Among the artists represented were Jean Dubuffet, Man Ray, Henry Moore, and Alexander Calder. At first these works were gifts, either from Joe or from artists and collectors she met. Her first independent purchase was a Josef Albers print. She developed an appreciation for abstraction and for works that evoked a strong emotional response—a taste very much in line with Joe's.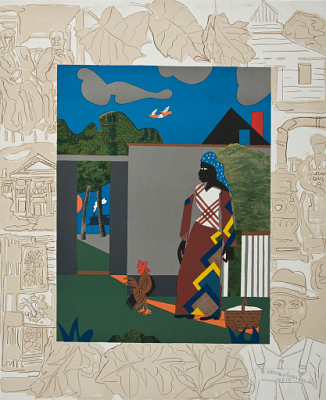 In addition to collecting maquettes and small-scale pieces by major painters and sculptors, she often purchased items from flea markets and junk shops, acquiring an eclectic range of American folk art and Oceanic art, as well as many toasters and doorstops.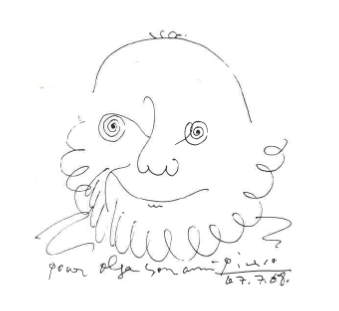 The following is Olga's definition of art, also from A First Generation in Greenwich:
"I feel that art is something that does create an emotion, whether it's an emotion having to do with offensiveness, puzzlement, or love, interest, any of those things. With it, you've created something. I think that's important. I've looked at a piece of art, and I've been repulsed by it."
She often described her own collection as being animated by the same spirit as Joe's—the same collection but in miniature. Perhaps fittingly, much of it was kept in her pied-à-terre in Washington, DC's Embassy Row, a converted carriage house known as the Mouse House. The little house was so crowded with art that she would store small sculptures in her medicine cabinet and flat works in a disused oven.
Her collection has been shown at the Katonah Gallery in Katonah, New York; the Huntington Galleries in Huntington, West Virginia; the Asheville Art Museum; and the Baker Museum in Naples, Florida, among others.
She was a generous patron and donated works from her collection to the Hirshhorn Museum and Sculpture Garden, the Baker Museum, and the Corcoran Gallery of Art. She also gave hundreds of her books, letters, photographs, and slides—which together comprise a highly detailed and interesting historical record—to the Smithsonian's Hirshhorn Museum and Sculpture Garden Library.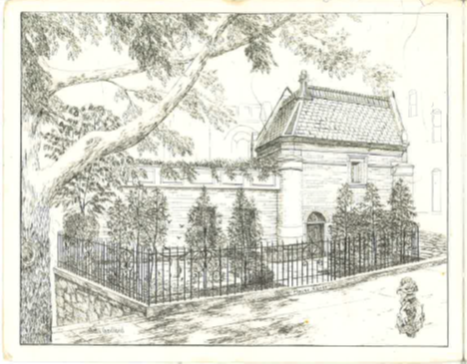 Further reading:
A Collector's Eye: The Olga Hirshhorn Collection. Washington, DC: Smithsonian Institution Traveling Exhibition Service, 1982. Print.
Hirshhorn, Olga Zatorsky with Penny Bott. A First Generation in Greenwich. Greenwich, Conn: Friends of the Greenwich Library, 1976. Print.
Hirshhorn, Olga. Paintings and Sculpture from the Olga Hirshhorn Collection. Katonah, NY: Katonah Gallery, 1976. Print.
Hirshhorn, Olga. Selections from the Olga Hirshhorn Collection. Huntington, WV: Huntington Galleries, 1979. Print.
Hyams, Barry. Hirshhorn, Medici from Brooklyn: A Biography. New York: Dutton, 1979. Print.