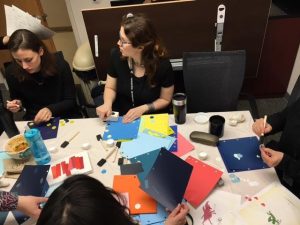 On February 5th, the Smithsonian Libraries presented its first Indoor Recess, a creative lunchtime getaway geared toward museum professionals and educators. Led by Sara Cardello, the Libraries' education specialist, the monthly Recess events seek to fuse libraries and art. Participants are invited to bring their lunch, listen to a fun story by a museum professional, and make a themed craft. The next Indoor Recess is happening today at noon!
Over 20 people attended the first Recess, which highlighted our new exhibition, Color in a New Light, with Color curator and librarian Jen Bracchi. Jen talked about the interaction of color followed by participants making color interactions using Benjamin Moore paint chips.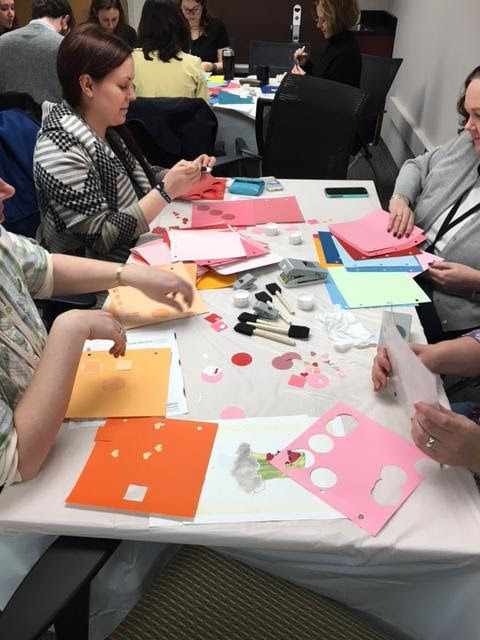 Three upcoming Recess events are planned surrounding our exhibitions:
March 4th (today!) at the Smithsonian American Art Museum and National Portrait Gallery Library, featuring Come Together: American Artists Respond to Al-Mutanabbi Street
April 1st at the National Museum of African Art, featuring Artists' Books and Africa
May 6th at the National Museum of American History, featuring Fantastic Worlds: Science and Fiction, 1780-1910
For more information about upcoming Indoor Recess sessions, stay tuned to
our events page
.