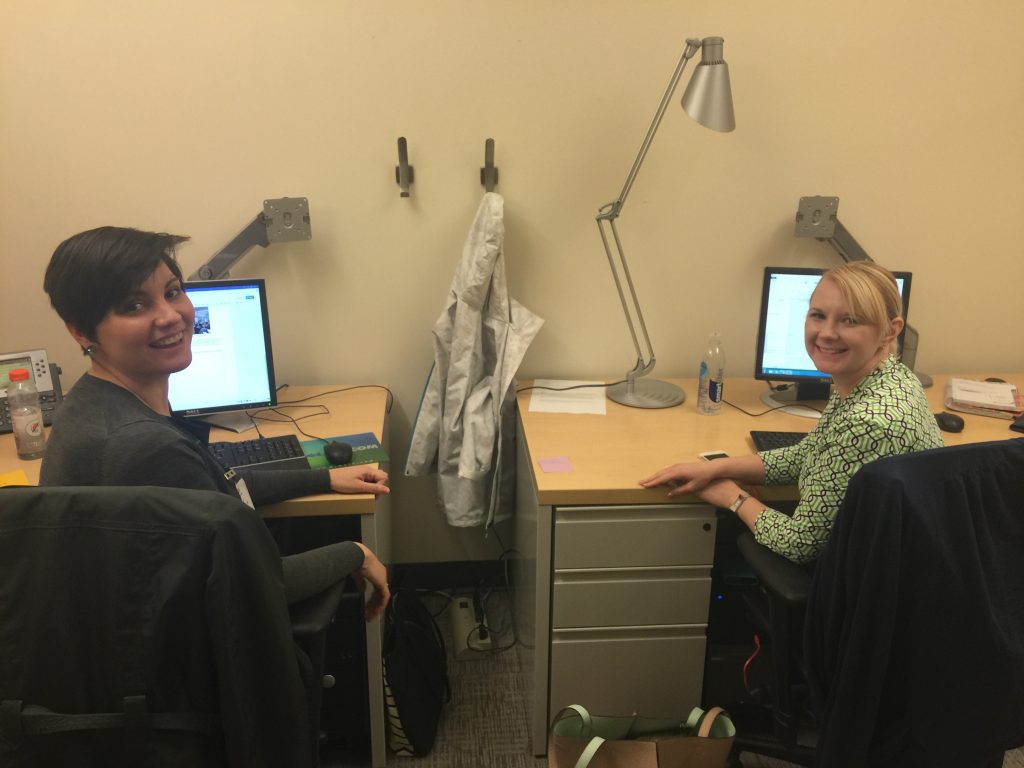 This post was written by Cat Staley, a MLIS student in the University of Kentucky's School of Library and Information Science program. Interested in exploring an internship of your own? Applications are still open for Summer 2016 projects!

Over spring break, I and four other University of Kentucky School of Library and Information Science graduate students interned at the Smithsonian Libraries in Washington, DC. With our supervisors' guidance, my classmates and I worked on projects in Advancement, the Biodiversity Heritage Library, Artists Files, Scholarly Communications, and Social Media. Megan Lucy, who spent time in Scholarly Communications, summed up our experience well when she said, "I valued being exposed to so many different aspects of librarianship in such a short time" — which is true because we accomplished a lot in one week!
I spent the week working on social media and outreach projects. I researched other libraries' communication plans, brainstormed ideas for Library Week campaigns, reviewed the library's social media guidelines, and drafted Facebook, Twitter, and Instagram posts about the Artists' Books and Africa online exhibit. I learned a lot about the amount of planning, preparation, and thoughtfulness that goes into using social media to engage with the library's users.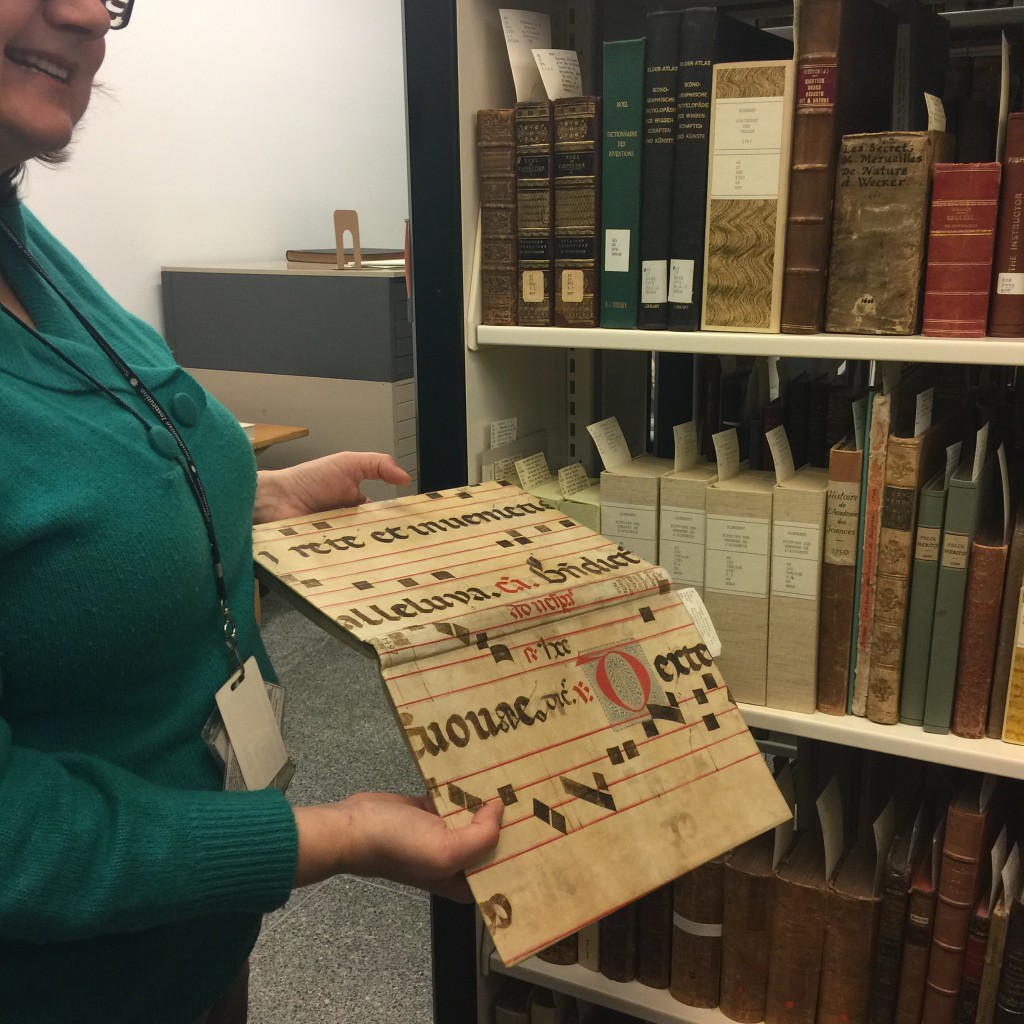 In addition to our individual projects, we also got to tour a few different branches of the Smithsonian Libraries. All of the librarians who guided us on our tours were enthusiastic and knowledgeable. Our first excursion was to the the Dibner Library of History of Science and Technology, with Head of Special Collections Lilla Vekerdy. The books in the Dibner Library are impressive feats of technology themselves!  We all especially enjoyed seeing the books bound in medieval sheet music.
Later in the week, we toured the Botany and Horticulture Library with Robin Everly and the John Wesley Powell Library of Anthropology with Maggie Dittemore. We learned about the difference between botany and horticulture and how the anthropology department oftentimes helps law enforcement agencies. On our last day, we explored the Artists' Books and Africa exhibit in the National Museum of African Art with Janet Stanley and the Freer Gallery of Art and Arthur M. Sackler Gallery Library with Mike Smith. These special libraries each offered a unique look at how they serve the researchers and scientists who use their collections.
Despite the #MetroShutdown, we had a great week, full of learning and exploring. I, and my classmates, want to thank the University of Kentucky School of Library and Information Science and the Smithsonian Libraries for this amazing opportunity!