Scientists, scholars, and curators at the Smithsonian and around the world consider the National Museum of Natural History Library to be indispensable and critical to their work.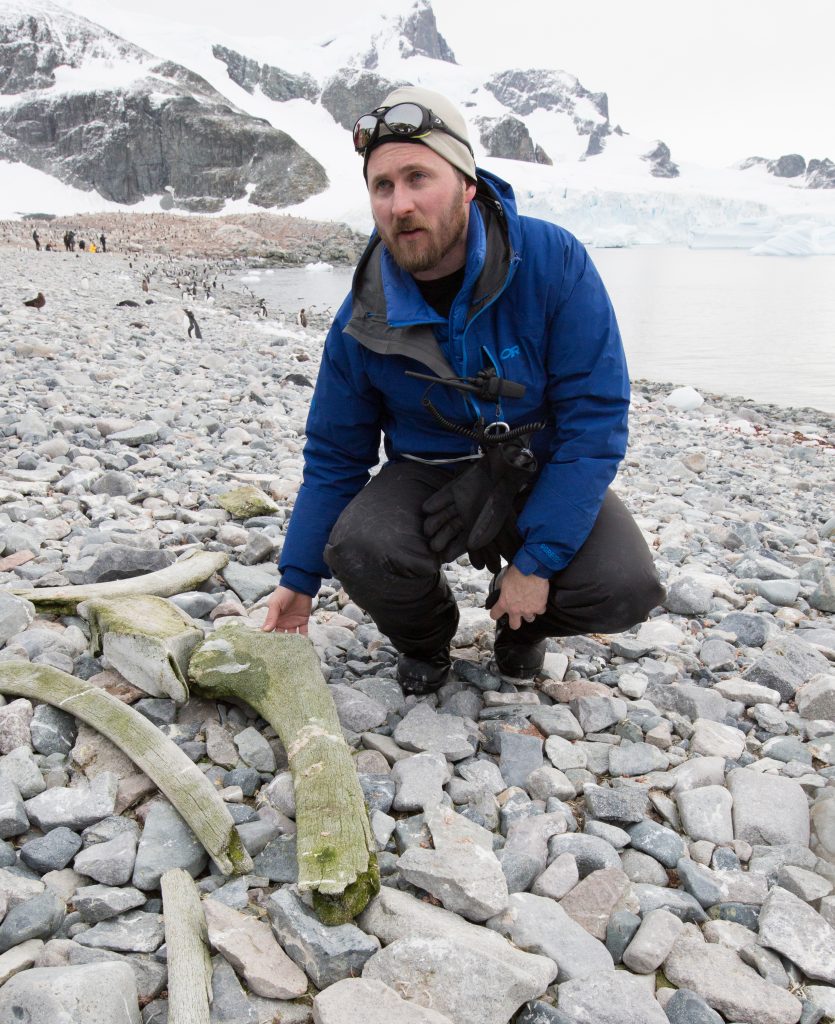 The Natural History Library and the Smithsonian Libraries at large provide an irreplaceable resource for researchers like me who need to access to original literature, in print, often from centuries ago, as well as digital versions, such as those online at the Biodiversity Heritage Library. Sometimes I need to see original anatomical illustrations on large folio plates; other times, I need to bring a PDF version with me on research trips or even fieldwork. In all of these ways, the Smithsonian Libraries forms a foundation for my investigations of modern and ancient biodiversity.
–Nick Pyenson
Curator of Fossil Marine Mammals
National Museum of Natural History, Department of Paleobiology
Smithsonian Institution
The resources in the Natural History Library help Nick make groundbreaking scientific discoveries which change the way we all view the history of our planet and everything—and everyone—that inhabits it with us.
Natural History Library donor and fellow scientist, Dr. George Zug, agrees with Nick that the Library provides essential tools for researchers around the world. He is worried that shrinking financial resources might negatively impact what the Library can offer, and has chosen to become a donor to help combat that.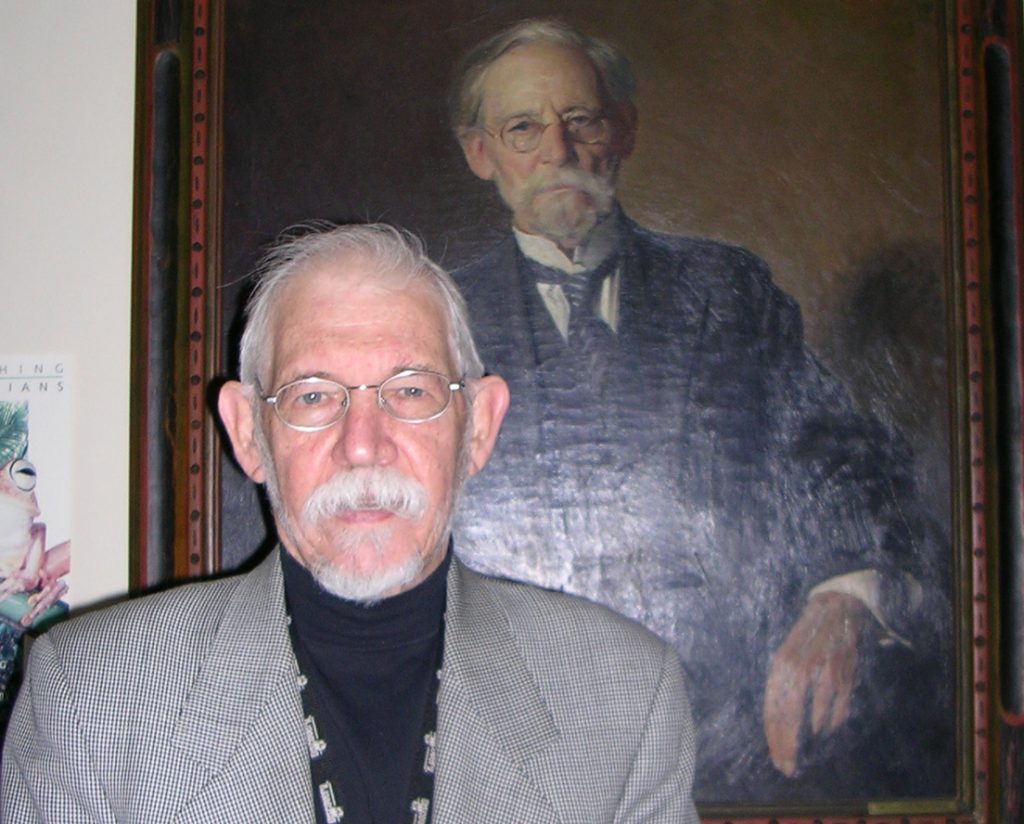 The Smithsonian Libraries has always been an important part of my research. Because of that, I was active in library committees and contributing to growth of our divisional library and the main natural history library. When the Smithsonian's budget has been squeezed, the Smithsonian Libraries' budget always took a hit and the biggest hit was to the serials. I have watched and felt this decline since the early 1980s. In an effort to retain the serial coverage in the Reptile branch library, my family and I established an endowment specifically to assist in the annual payment for serial publication in herpetology. I continue to give annually to the Natural History Library to ensure their continued growth and strength for future generations.
—Dr. George Zug
Emeritus Research Zoologist, Division Amphibians & Reptiles
National Museum of Natural History, Department Vertebrate Zoology
Smithsonian Institution
Join with George to help support Nick's work and that of other researchers who rely on the Natural History Library to advance scientific discovery and where they know they can turn for authentic answers by making your gift to the Library today! You can do so by visiting us online (be sure to select "National Museum of Natural History Library" from the dropdown menu) or contacting Allie Swislocki at SwislockiA@si.edu or 202.633.7263.
You can also increase the impact of your gift by sharing about it on social media, and don't forget to engage with us on Twitter, Facebook, Instagram, and Tumblr!
Thank you for your generous support, and for playing a role in ensuring that the Natural History Library can continue to be a premier resource for scientific scholarship.
Save
Save
Save
Save
Save
Save
Save
Save
Save
Save
Save
Save
Save
Save