Smithsonian Libraries has partnered with the National Museum of Natural History to create a mobile museum scavenger hunt. This in-person hunt allows you to explore Libraries online collections while hunting for objects in the Natural History museum.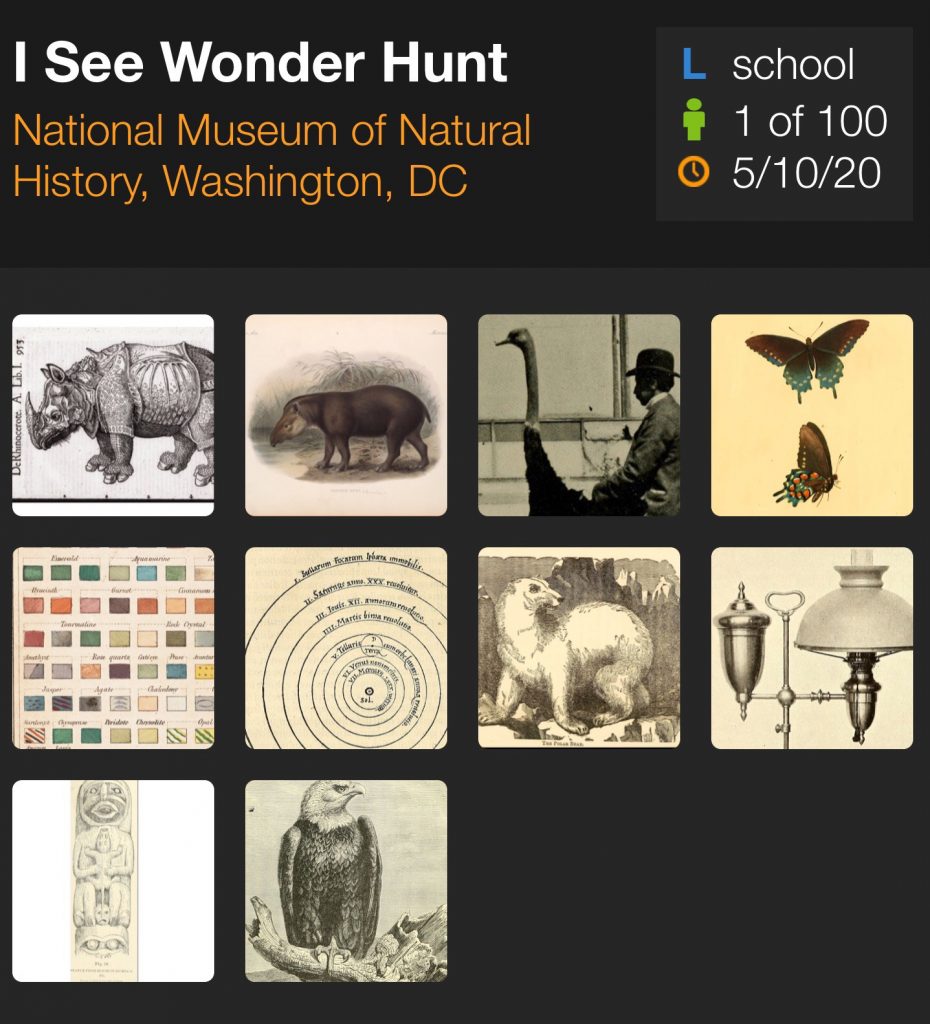 To play, download the free scavenger hunt app Klikaklu on your mobile device (available via Apple iTunes or in beta for  Android) . Once the app is downloaded, you can click here on your mobile device to see the hunt. Or wait until you are at the National Museum of Natural History, and use the "Find a Hunt Near By" feature to find the I See Wonder Hunt. The app pairs an image from Libraries' collection with an object from Natural History's galleries. Follow the first clue to the hinted-at museum object. Once there, snap a picture from within the app and the second clue will be revealed. Find all 10 items and enter to win a grand prize.
As you discover objects in the museum, you can open Libraries' online resource I See Wonder and find even more thematic digital images. Enjoy learning more about the Smithsonian Libraries vast collection while exploring the amazing objects in the Natural History Museum. Happy Hunting!!
Save
Save
Save
Save
Save