In honor of National Gardens Month (April), the Smithsonian Libraries' 50th Anniversary and our exhibition, Cultivating America's Gardens, we take a deeper look at the botany and horticulture collections in Smithsonian Libraries.
I never expected that a position managing a small one person library at the U.S. National Arboretum would be my lucky break into what has become a wonderful 15 year—and counting—career in botanical and horticultural librarianship.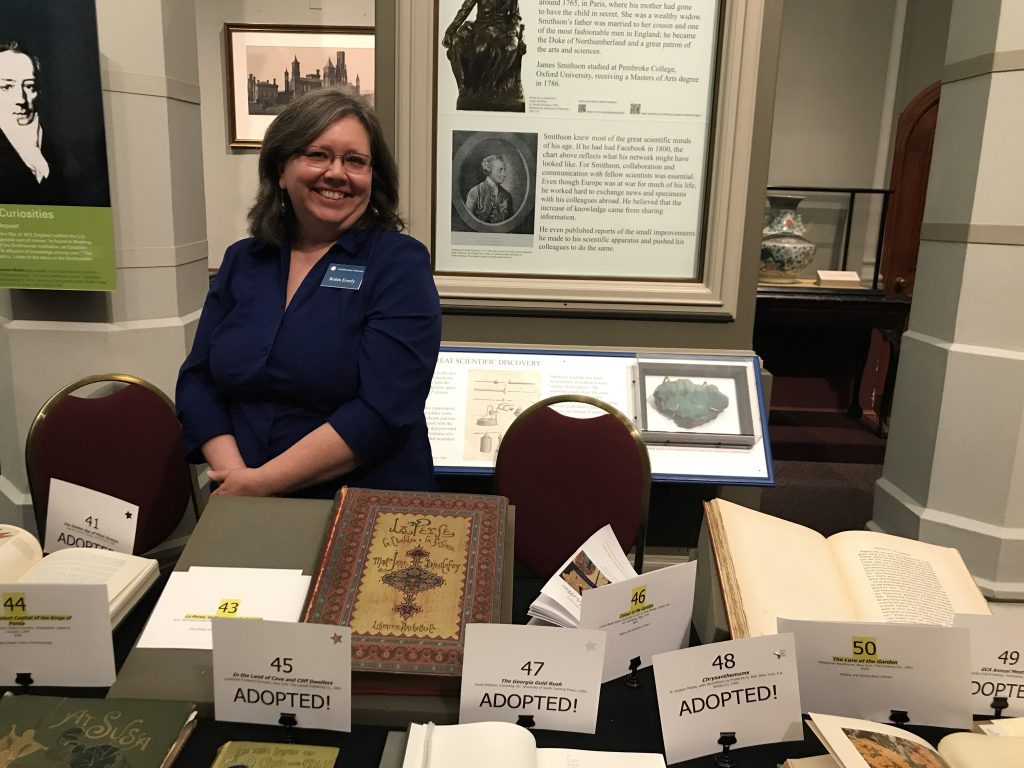 Since June 2008, I have managed the Botany and Horticulture Library, a branch of the Smithsonian Libraries' Natural and Physical Sciences Department, located in the U.S. National Herbarium, Department of Botany, National Museum of Natural History. It is an ever growing, actively used collection, currently holding over 100,000 books and journals. The Library serves two different types of researchers whose commonality is plants: botanists and horticulturalists. Botanists primarily work with literature that is taxonomic in nature, but there is an increasing need to provide phylogenetic and genomic information across all the science libraries. Horticulturalists from the Smithsonian Gardens conduct research to create themed gardens surrounding the buildings on the National Mall, provide programming, and to care for the living plant collections outside on the grounds, in the greenhouses and buildings' interiors.
I'm thrilled that Cultivating America's Gardens , the Libraries' current exhibition with Smithsonian Gardens, features books from the Botany and Horticulture Library. Previous librarians acquired books in the Library's horticulture collection that have become important works in American garden history, and it is fantastic to see their stories told to the thousands of visitors streaming through the National Museum of American History each day. One example is Frank J. Scott's seminal work, The Art of Beautifying Suburban Home Grounds of Small Extent (1870). Scott was an advocate of the novel idea of using grasses, primarily in a front yard, to present a well maintained home.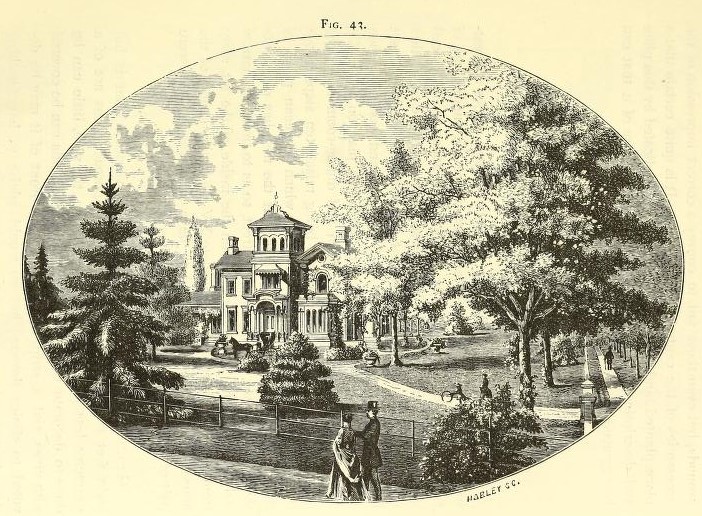 My greatest highlight working for the Smithsonian Libraries is the dedication and passion of our staff to meet the information needs of researchers and the general public. While it shouldn't be surprising, I didn't realize how rewarding and interesting it would be working with international researchers. For many, coming to the United States, and Washington, D.C. in particular, is a life time goal. Their optimism is contagious and they appreciate the Libraries and what we can provide.
With regard to the collections, I'm continuously amazed and overwhelmed by floras, the heart of the botanical collection in this Library. The term "flora" refers to the plants that inhabit a particular region; it also refers to books that document and describe the plants of a particular region. Floras are essential reference resources to botanists and others who are working to understand, describe, document, and conserve the diversity of plant life around the world. I also enjoy keeping up with new publications for the Library.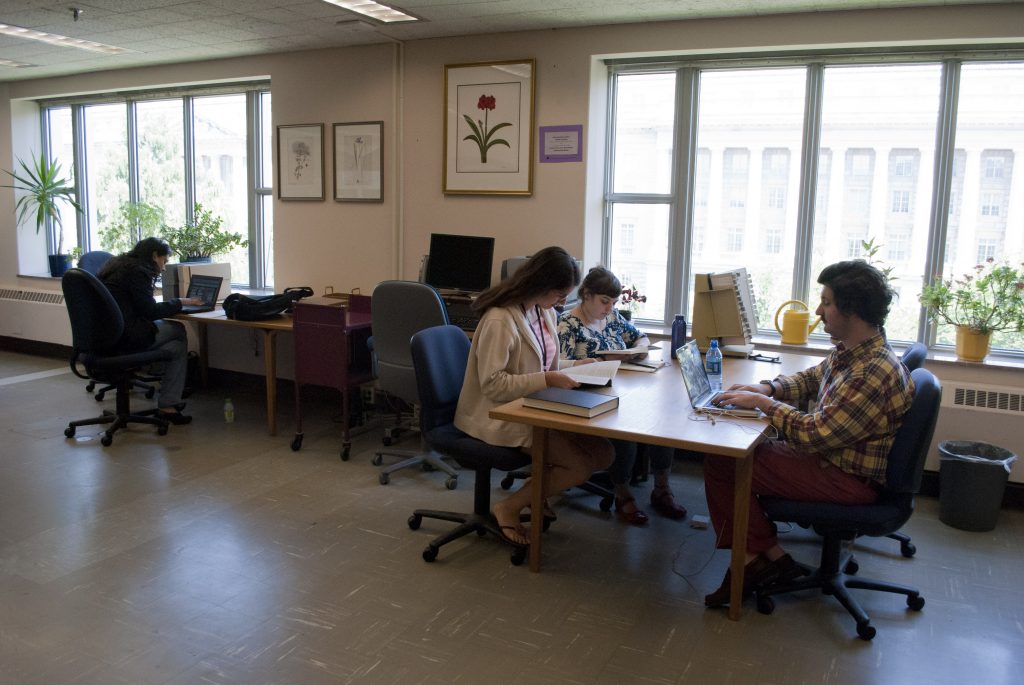 I feel honored to have spent my life working in libraries and information, from serving as a page shelving books in high school, to stints at the National Cancer Institute and National Agricultural Library, to working for the U.S. National Arboretum and now the Smithsonian. It is a joy connecting library users to information, serving on the front lines to increase and advance scholarship at the Institution.
Robin Everly received her bachelor's degree in zoology and master's degree in library science from the University of Maryland, College Park.