In honor of Pride Month, we're featuring several members of the LGBTQ community whose work is represented in our Cooper Hewitt, Smithsonian Design Library. We appreciate their willingness to share their stories and their paper engineering talent with us. For more information about how the Smithsonian is celebrating Pride Month see Smithsonian.com/pride.
The Cooper Hewitt, Smithsonian Design Library (CHM Library) includes more than 2,000 pop-up and movable books dating from the 16th century to the present day – one of the largest collections in a public institution. Chuck Fischer, Robert Sabuda and Matthew Reinhart are three creative artists, authors and pop-up book designers (known as paper engineers) from the LGBTQ community represented in the CHM Library collection. For more than twenty years, these artists have created colorful, innovative, intricate, and entertaining pop-up and movable treasures that extend our enjoyment of holiday and popular children's stories as well as our understanding of solar systems, historic buildings, Bible stories, angels and even phobias. We celebrate Robert, Matthew and Chuck's remarkable contributions to this delightful book art.
Robert Sabuda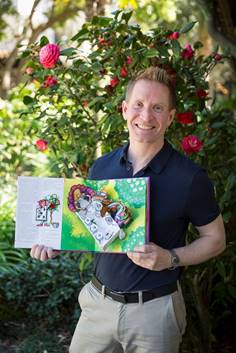 #1 New York Times best-selling children's book creator Robert Sabuda is a Suma Cum Laude graduate of Pratt Institute in New York City. He has also been an associate professor at Pratt, where he began a program in Paper Engineering that continues to encourage the next generation of paper artists. He is a two-time recipient of the New York Times Best Illustrated Book Award and has over five million books in print. He is the co-creator of the Encyclopedia Prehistorica pop-up trilogy (with Matthew Reinhart), which has been translated into over 25 languages worldwide. Robert appears regularly on the television programs The Today Show and Good Morning America where he shares his enthusiasm for creativity, children's book art and literature.
His 3D paper work is created using techniques that haven't changed in centuries. To create his pop-ups, Robert sometimes sketches the proposed design in 2-dimensions, although there is always the risk that what is drawn in 2D won't work in 3D. Then, using just scissors and glue, he starts to create very rough paper mechanisms of the pop-ups envisioned. This process is exclusively trial-and-error and more often than not the paper engineering is a failure. But very slowly, and bit by bit, a functioning pop-up will hopefully emerge. It can often take up to a dozen prototypes to arrive at the final, working version of the pop-up. After all the paper engineering is complete, 2D surface art is created. Robert's surface art techniques range from cut paper collage to linoleum block printing.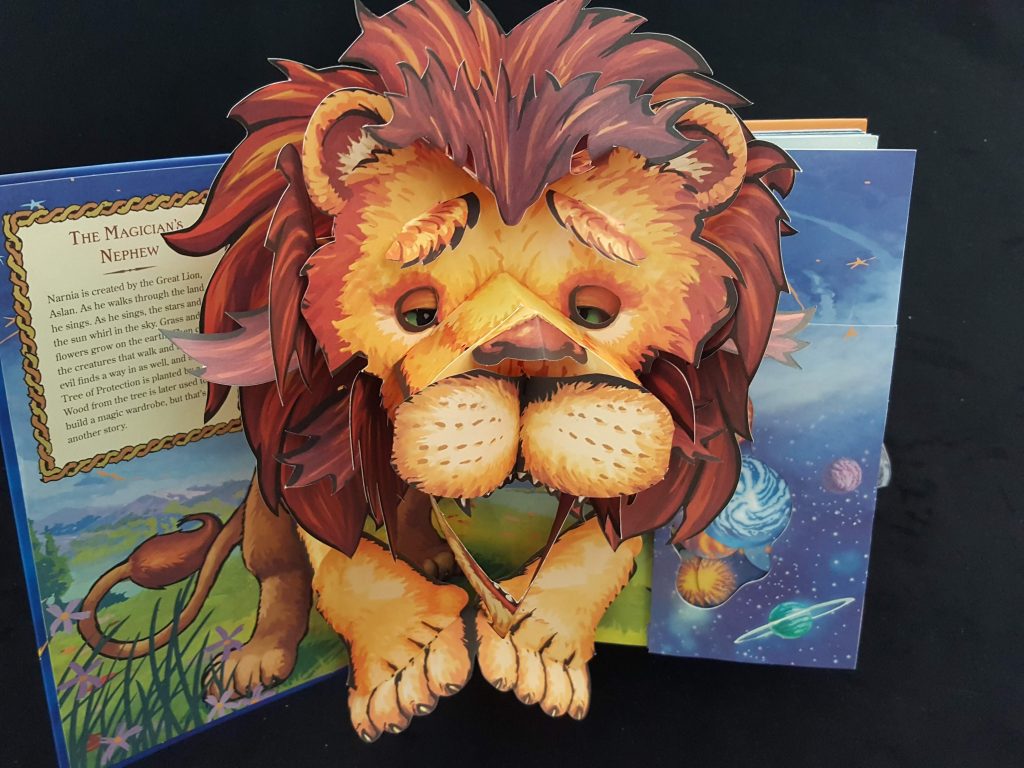 Matthew Reinhart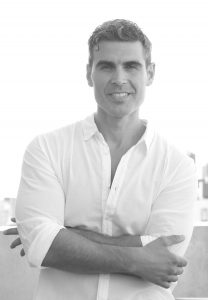 Matthew Reinhart was born to be an an artist.   While he began life in Cedar Rapids, Iowa, Reinhart moved frequently as a child, from Florida to Texas to Illinois to California to Virginia to South Carolina.  One thing never left his side no matter where he went: his sketchbook.  He was compelled to create, whether drawing, painting or constructing objects from whatever he could scavenge around the house.
Dissuaded from following an artistic career path, he studied medicine in college, but, after much thought, changed gears and was accepted at Pratt Institute to study industrial design with a focus on designing toys.  Instead of immediately pursuing a job in the toy industry, Reinhart decided to apprentice with a pop-up book designer.  There, he found his true calling – to become a children's book author, illustrator, and paper engineer.  The Pop-Up Book of Phobias was his breakout book. Solo creations and collaborations with other authors followed, including the best-selling Encyclopedia Prehistorica trilogy with Robert Sabuda, the Encyclopedia Mythologica trilogy, the collaboration Mommy? with the renowned Maurice Sendak, the biblical retelling The Ark, and pop-up versions of classic tales including The Jungle Book and Cinderella.  His passion for comics, animation, fantasy, and science fiction has allowed him apply his paper engineering skills to creating many exciting pop culture pop-ups including the #1 New York Times bestseller Star Wars: Pop-Up Guide to the Galaxy, Game Of Thrones: A Pop-Up Guide to Westeros, Harry Potter: A Pop-Up Guide To Hogwarts, Disney Princess: A Pop-Up World, Frozen: A Pop-Up Fairy Tale, Transformers: The Ultimate Pop-Up Universe, Lego: A Journey Through The Lego Universe, A Nightmare Before Christmas: A Petrifying Pop-Up For The Holidays and DC Super Heroes: The Ultimate Pop-Up Book, just to name just a few. In all, Reinhart has published nearly 40 different titles in his nearly 20 year career so far.
Reinhart is happily married and now lives in San Francisco, California. When he isn't too busy finishing deadlines for upcoming books, Reinhart loves interacting with students of all ages and teaches a master class in pop-up techniques on Youtube and his website.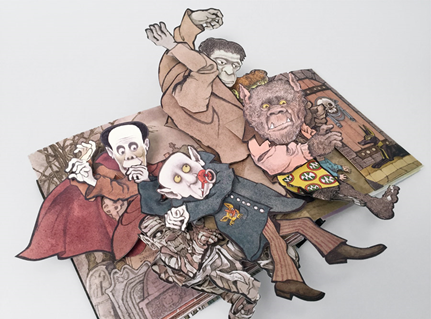 CHUCK FISCHER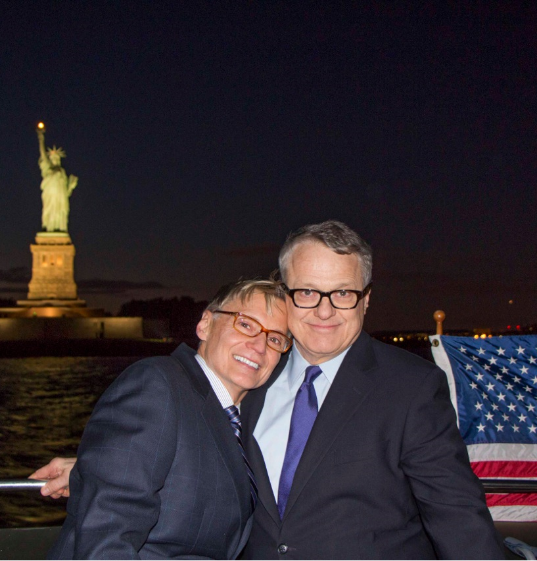 Chuck Fischer published his 10th pop-up book, The Gingerbread White House, in 2016, before he turned his attention to working in his studio on mixed media constructions and fine art paintings. His pop-up books include, Christmas in New York, Christmas Around The World, and his first pop-up book, Great American Houses and Gardens, published in 2002. His product designs are in the permanent collection of the Cooper Hewitt Smithsonian Design Museum and in many homes throughout the world. He has designed china for Lenox, wallpaper and fabric for Brunschwig & Fils and Schumacher, and fine paper products for Caspari. He has been honored as a guest artist at the American Academy in Rome, and Civitelli Ranierie in Umbria, Italy, and in 2013 he became an Attingham Scholar.
While celebrating gay pride in June 1990, he met his future husband, Bill Evans. Bill is the director of media relations for the Shubert Organization, and they have been together for the past 29 years. They were married on a boat in New York Harbor in 2013, not long after the landmark Supreme Court ruling, granting the LGBTQ community the right to legally marry. To honor those courageous Americans who worked so hard to get this landmark decision passed, at their wedding celebration, they printed images of the Supreme Court Justices who voted in favor of their equal rights, as well as an image of Edie Windsor, whose case ruling promoted them from 2nd-class citizens to full citizenship of the United States of America.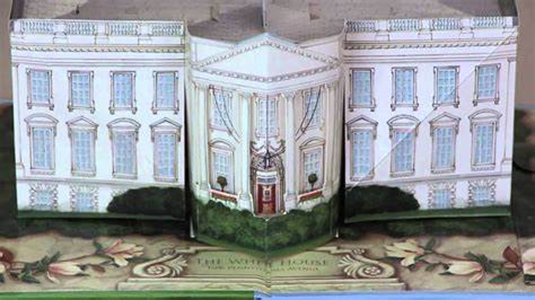 Featured image at top: Darth Vader in his battle helmet and armored suit. Star wars : a pop-up guide to the galaxy by Matthew Reinhart. New York : Orchard Books, c2007.