The Smithsonian Libraries would like to welcome Daniel Viltsek as the newest book conservator in the Preservation Department. Daniel has been hired to perform conservation treatments for items included in our successful Adopt-a-Book Program.
Born in Jerusalem, Daniel received his bachelor's degree in Archaeology and Art History. While studying at archeological sites, his interest in conservation blossomed. Daniel ultimately discovered that his greatest inspiration was working with books and library materials upon finding work as a Conservator and Preservation Officer at the National Library of Israel. During this time, Daniel was given the opportunity to travel to Florence to attend the program at the Palazzo Spinelli, a multi-disciplinary school for conservation and restoration, where he was awarded a certificate in the Conservation of Paper Materials in 2010.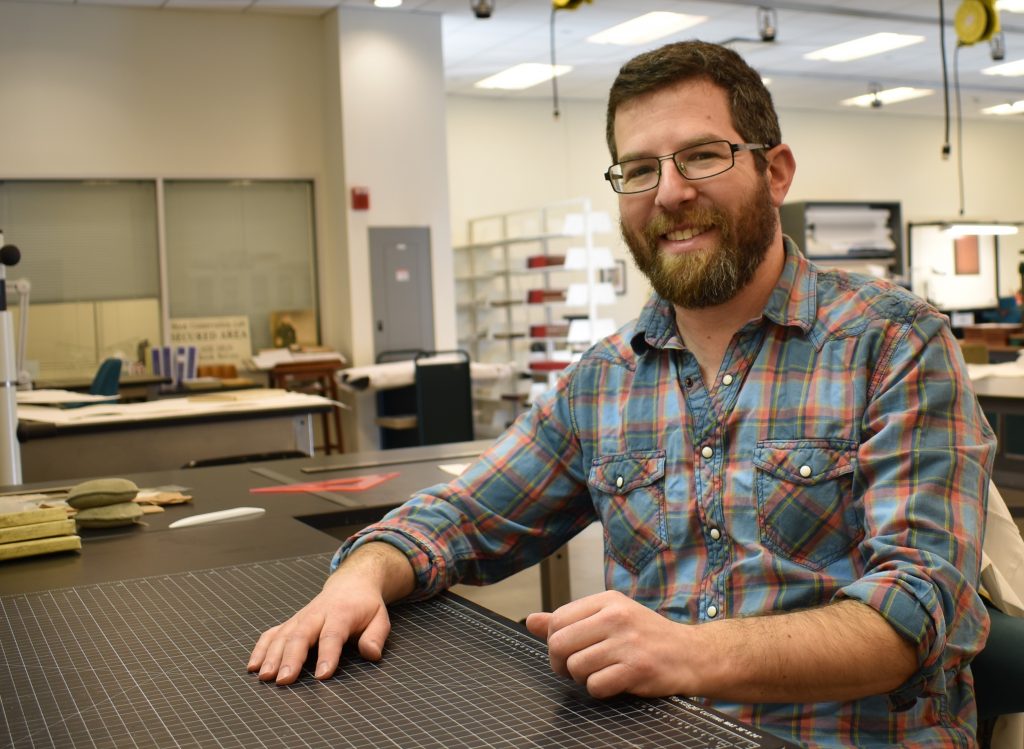 He met his wife, Rachel, in Jerusalem in 2012. They married and moved to Vancouver where their daughter was born. The family relocated to Washington, D.C. last year and we are fortunate that Daniel crossed our path. He considers himself an Italophile and regards his time in Florence – studying the traditional craft of bookbinding and approaches to conservation – as the most influential in his career. Daniel is so passionate on the subject that he can easily imagine himself working in a bindery in 15th century Italy.