The Smithsonian Libraries and the Smithsonian Institution Archives have joined forces as the Smithsonian Libraries and Archives to better serve researchers, curators, educators, and learners of all ages at the Smithsonian and around the world. Our collections include nearly 3 million library volumes in subjects ranging from art to zoology. Consisting of more than 44,000 cubic feet, our archival records chronicle the growth and development of the Smithsonian throughout its history.
Now the world's largest museum library and archives system, the Smithsonian Libraries and Archives aims to fulfill the Institution's mission for "the increase and diffusion of knowledge" while committing to meet the expanding needs of a 21st-century organization and the communities we serve. Our libraries and archives share an ambitious vision for the future, as we push the margins for innovative digitization, robust services, diverse collections, creative educational resources, thought-provoking exhibitions, and critical preservation.
On Thursday, January 14, we're giving you the special opportunity to learn more about our new organization and to "Meet the Archives" with Ellen Alers, Reference Team Leader, Tammy Peters, Chief Archivist, and Jennifer Wright, Archives and Information Management Team Leader. They will share about what can be found in our archival collections, how we collect these materials, and how people all over the world can access these records for all kinds of purposes. And of course, they'll answer your questions!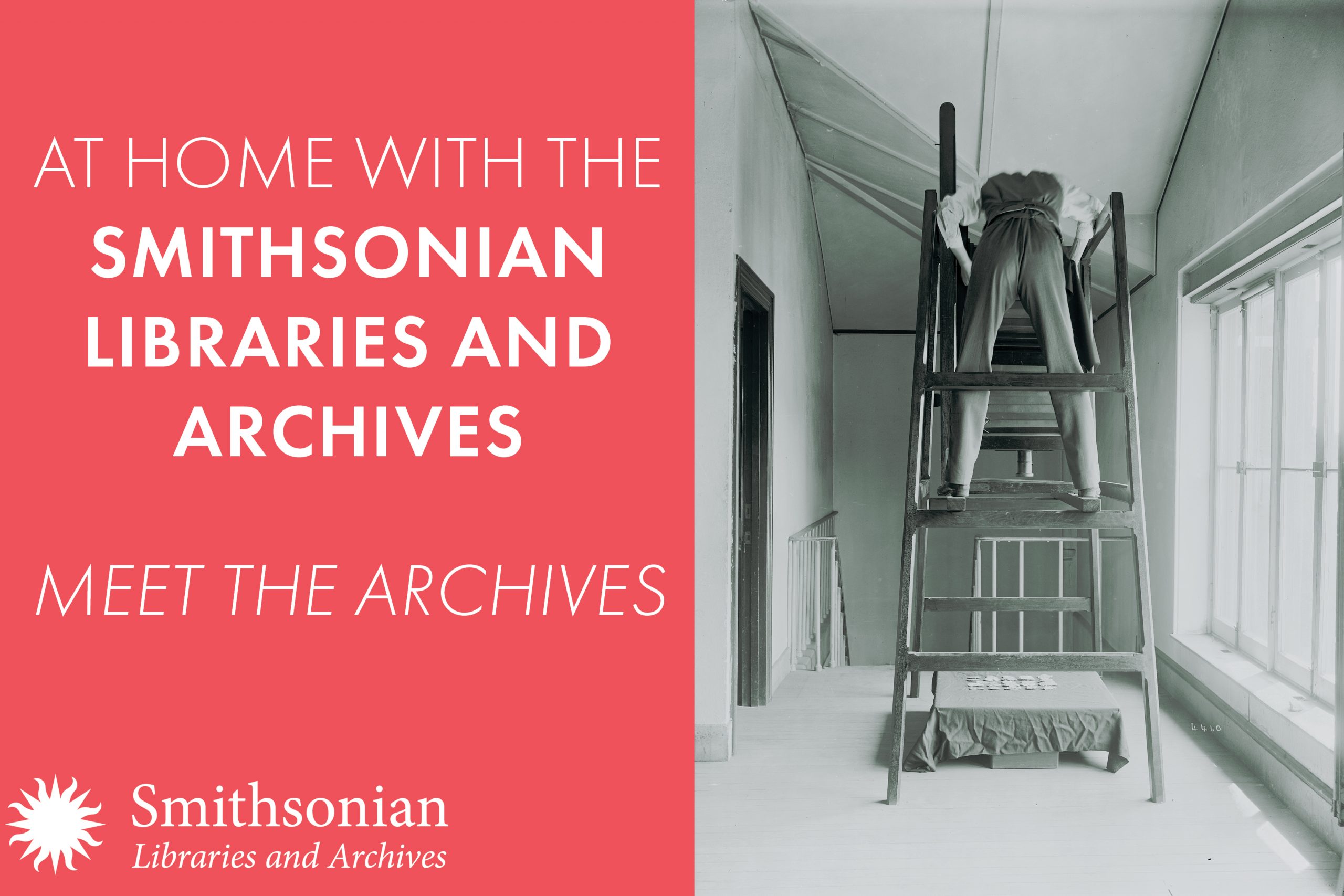 Registration
Registration is optional–you do not need to register to participate. However, by registering you help us learn about who is attending our programs, so we can better serve our audiences. You'll also get an opportunity to opt in to receive emails from us, including invitations to future programs. Register here.
How to Join the Live Event
You can watch this event on Facebook. To access the event, please be sure you are following Smithsonian Libraries and Archives. We recommend having our page open when it starts.
This program will be recorded and made available following the event, both on Facebook and our YouTube channel.