John Wesley Cromwell was an influential African American lawyer, educator and activist. He was also an early advocate for a concept librarians and educators still struggle with today: representation of historically marginalized voices in American literature.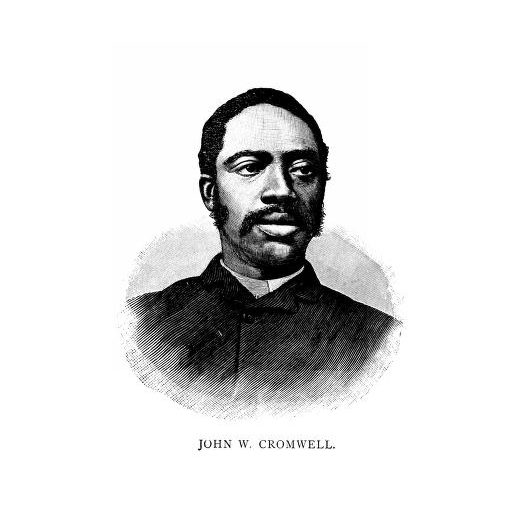 Cromwell was born enslaved in Virginia in 1846, the youngest of seven children. His father was able to obtain freedom for the family and relocated to Pennsylvania during John's childhood. Cromwell attended school in Philadelphia, graduating from the Institute for Colored Youth, and soon took up teaching in Virginia. He moved to D.C. and graduated from Howard University Law School in 1874. Cromwell held several civil service jobs and practiced law for over a decade while maintaining positions in African American educational organizations and publishing his own paper, People's Advocate.
Cromwell's contributions were significant enough in the late 19th century that William J. Simmons profiled him in Men of Mark (1887) alongside notable figures like Frederick Douglass and Crispus Attucks.  Simmons claimed, "If you ask me for the best English scholar in the United States, I would unhesitatingly refer you to John Wesley Cromwell." Cromwell helped form the American Negro Academy in 1897, an organization dedicated to the advancement of African Americans in higher education, arts and sciences.
Between his teaching career and his deep interest in literature, Cromwell identified a hole in American education, one in which African American children "learn little or nothing of their kith or kin that is meritorious or inspiring".  He sought to address this issue of representation in his book The Negro in American History, published in 1914 by the American Negro Academy. When it was published, the Journal of Negro History reviewed it as a "very important work".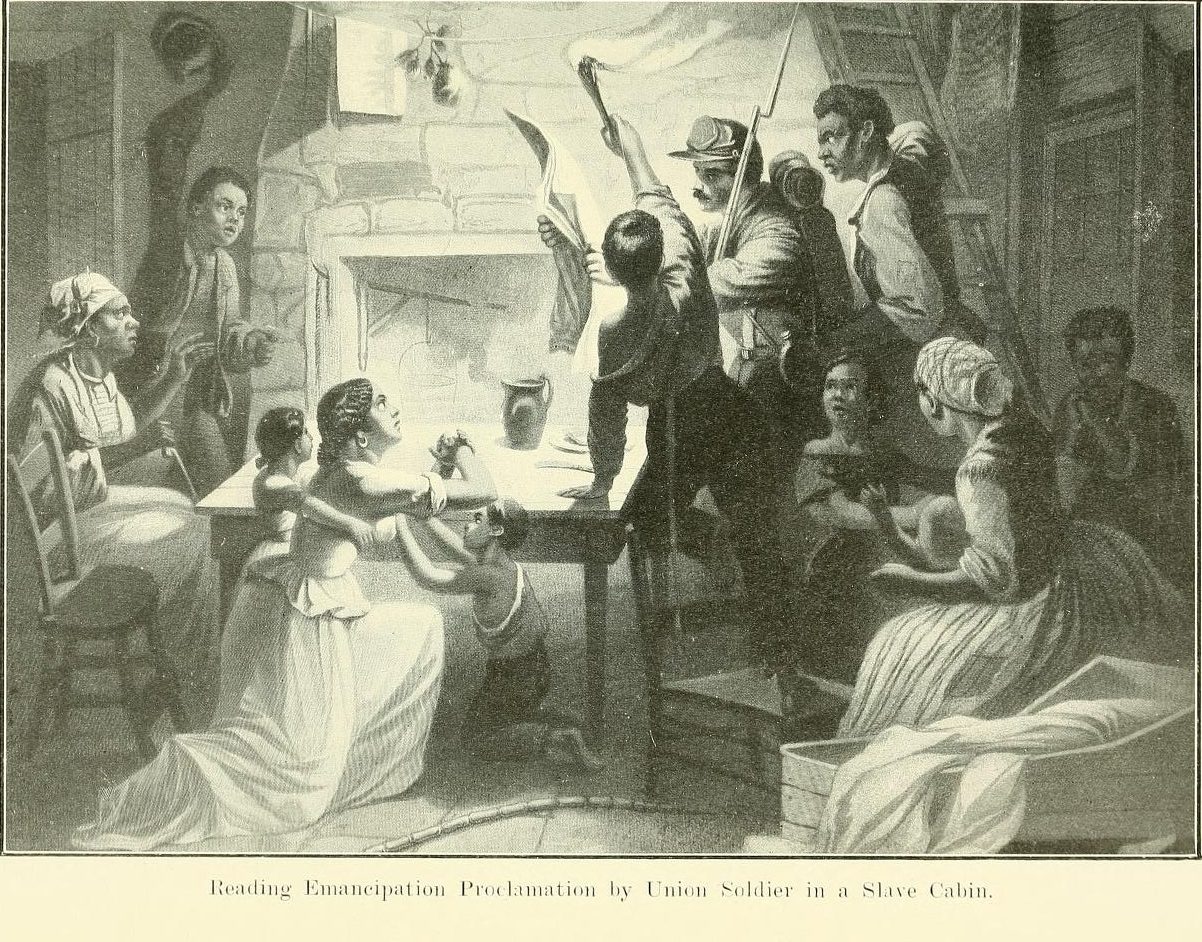 The book, available in our Digital Library, describes the involvement of Black men and women in many areas of American history, from colonization through the Spanish-American War and beyond. It also discusses African American culture in chapters like "Negro Church".  Much of the book profiles remarkable Black men and women. Some are still household names:  Benjamin Banneker, Sojourner Truth, and Booker T. Washington. But others are not as well known. Fanny Muriel Jackson Coppin was a skilled orator and educator who was also the first African American woman to graduate from a recognized college. Robert Brown Elliott was a Reconstruction era lawyer and politician who helped draft legislation to fight the Ku Klux Klan in the South.
Cromwell provided the introduction for another book related to African American representation in history, Emancipation and the Freed in American Sculpture (1916). Freeman Henry Morris Murray's self-published book, part of his Black Folk in Art series, investigates how the enslaved were depicted in sculpture, from Hiram Power's "Greek Slave" to proposed plans for the Lincoln Memorial. In his introduction, Cromwell notes that Murray was compelled to pursue the subject after observing "omissions of proper representation of the darker races". An observation Cromwell could certainly relate to.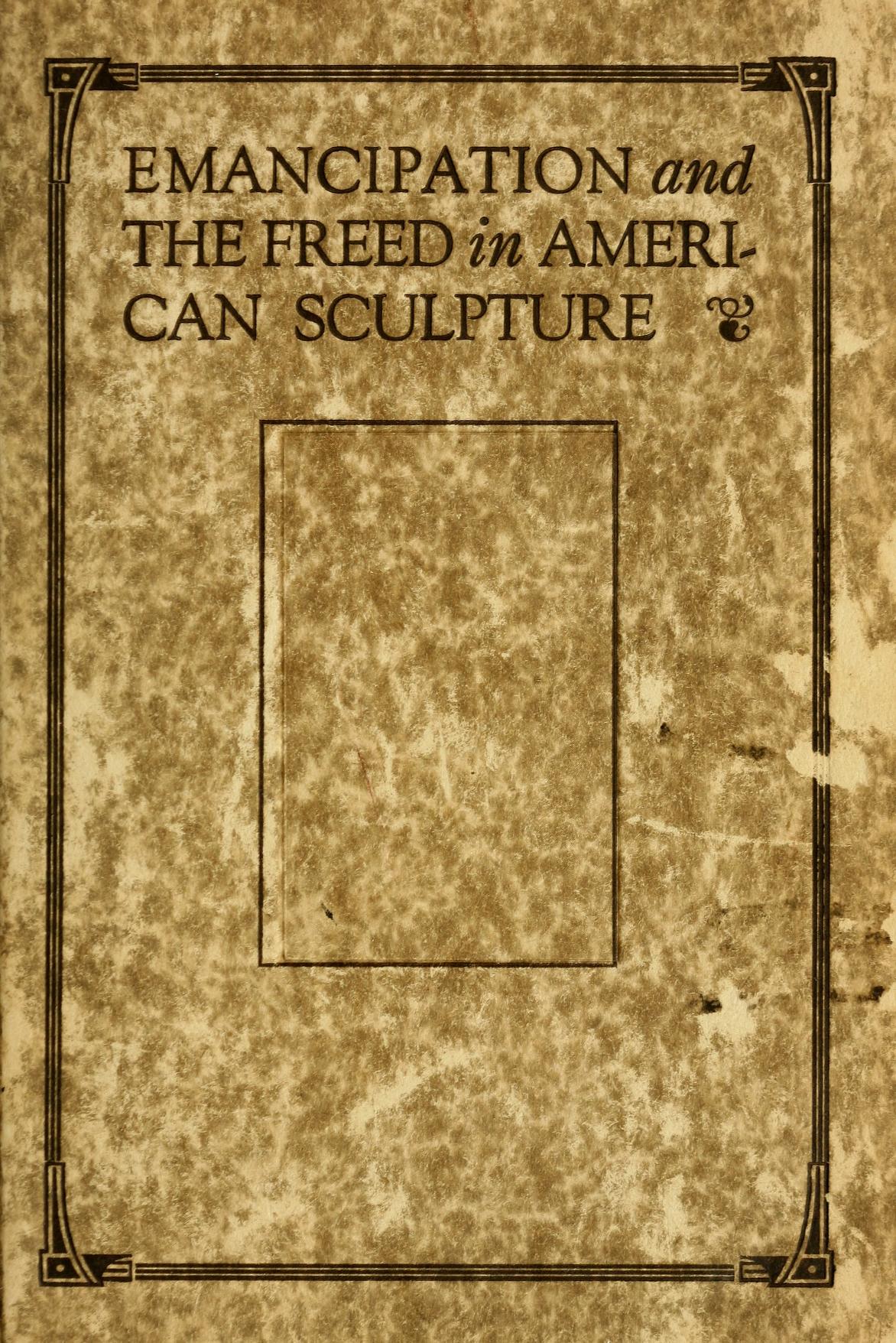 Over a hundred years after the publication of Cromwell's The Negro in American History, educators and librarians continue to work towards fair representation in literature, seeking out stories that tell the experience of all Americans. The Smithsonian Libraries and Archives' newest exhibition, Magnificent Obsessions: Why We Collect, highlights the importance of building collections at the Vine Deloria Jr. Library, National Museum of the American Indian and the Anacostia Community Museum Library that represent the diverse communities they serve. Our staff continue to work with curators and researchers across the Smithsonian to acquire books, journals and other resources with diversity, equity and inclusion in mind. The problem John Wesley Cromwell identified is unfortunately far from solved, but his legacy lives on.
Further Reading:
Cromwell, Adelaide M., Unveiled Voices, Unvarnished Memories: the Cromwell Family in Slavery and Segregation, 1692-1972.