Ready to fall into another round of digital jigsaw puzzles? We've put together, or rather, taken apart five new puzzles based on images in our collections.
Play them right here on our blog or use the links to play full screen. Each puzzle is set at about 100 pieces but they are customizable to any skill set. Click the grid icon in the center to adjust the number of pieces. All of the images are available in our Digital Library, Image Gallery, Biodiversity Heritage Library or Smithsonian Institution Archives Collections. Feel free to explore and make your own!
Miss our previous puzzles? Find them here.
Cover, Aero Travelers (1909).
Aero Travelers is one of hundreds of pieces of aeronautical-themed sheet music collected by Bella C. Landauer (1874–1960). Landauer took an interest in aviation when her son became a pilot and scoured music shops to amass her collection. Landauer is featured with other notable enthusiasts who helped us build our collections in our current exhibition, Magnificent Obsessions: Why We Collect. 
Play online: https://jigex.com/jLM64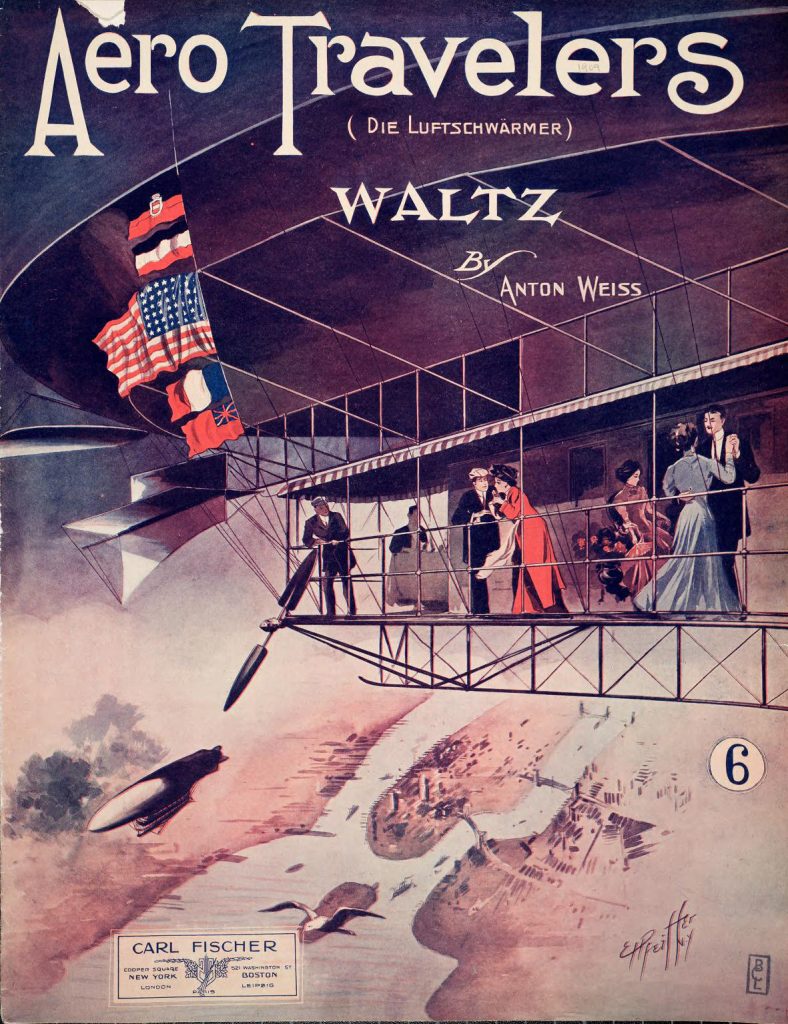 Portrait of Robert Ridgway (1850-1929) in His Office, Smithsonian Institution Archives, Record Unit 95, Image No. SIA_000095_B27E_010, detail.
Robert Ridgway was a bird expert mentored by Smithsonian Secretary Spencer Fullerton Baird.  In 1874, Ridgway was appointed ornithologist on the staff of the United States National Museum. He was appointed Curator of the Department of Ornithology in 1880. This photo gives us a peek inside Ridgway's book-filled office in the South Tower of the Smithsonian Institution Building, or Castle. Ridgway himself was a prolific author and illustrator of bird books and developed several guides to help fellow natural history writers accurately depict color.
Play online: https://jigex.com/LdUNG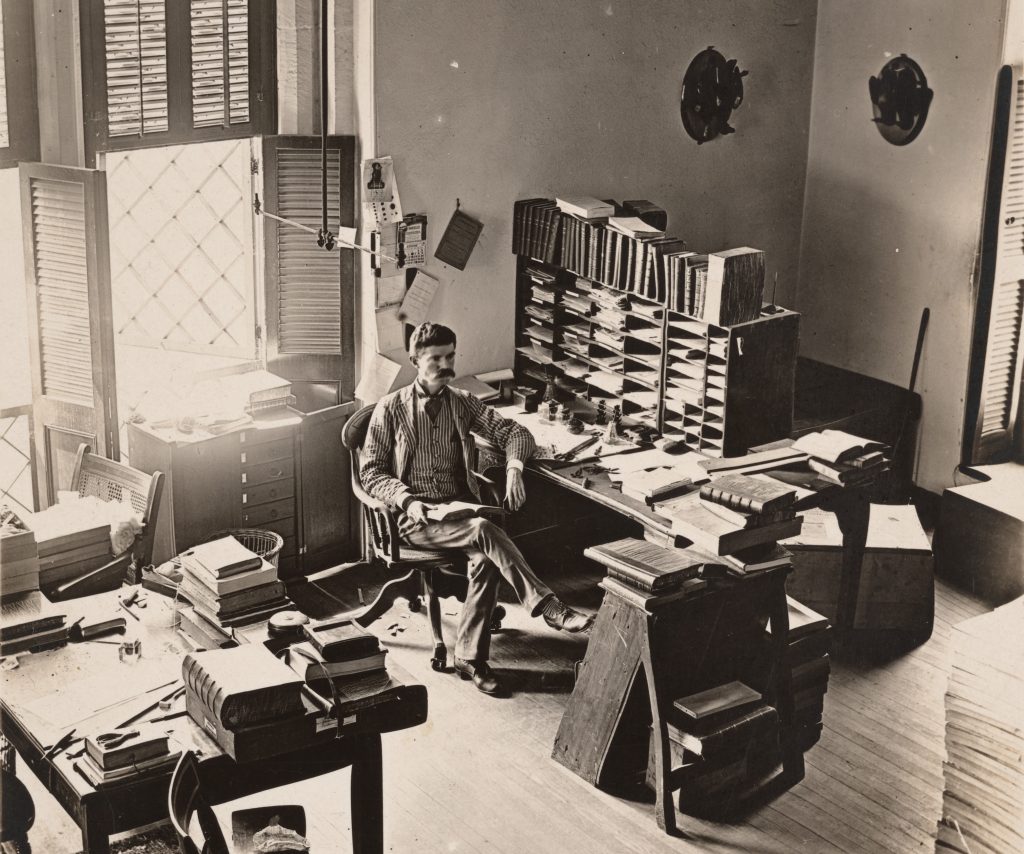 Tafel XXVII, Die Nordamerikanische Vogelwelt (1891).
Speaking of Ridgway, our next piece of puzzle art is courtesy of the ornithologist himself. This illustration of Spiza americana, or the dickcissel, was drawn by Ridgway and featured in the book Die Nordamerikanische Vogelwelt. Written by Henry Nehrling, it was a guide to American birds published in German in 1891. The dickcissel is a small, sparrow-sized bird found in grasslands and prairies.
Play online:https://jigex.com/aoRGQ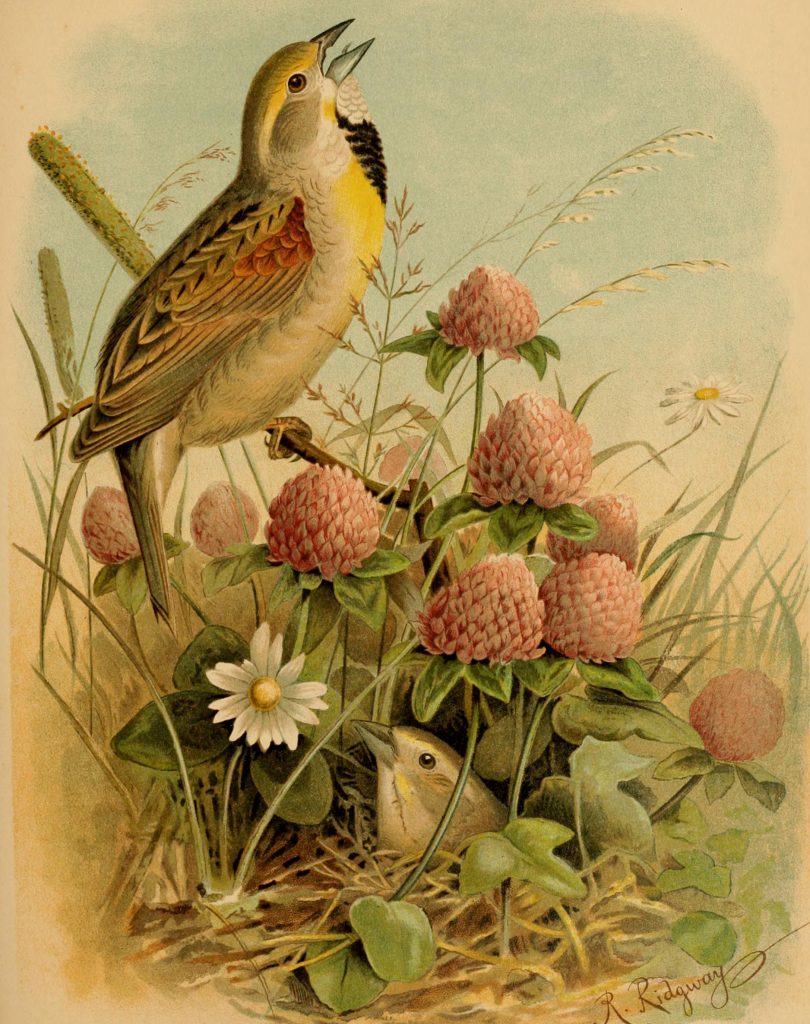 First page, The absurd A.B.C (1874).
Generations of young people have been captivated by Walter Crane. Crane was one of the most influential book illustrators of the 19th century, creating iconic versions of "Beauty and the Beast", "The Frog Prince", "The Sleeping Beauty" and more. This illustration from the first page of The absurd A.B.C. borrows bits from several well-known nursery rhymes. Find more of Crane's work in our Digital Library.
Play online:https://jigex.com/EcCnw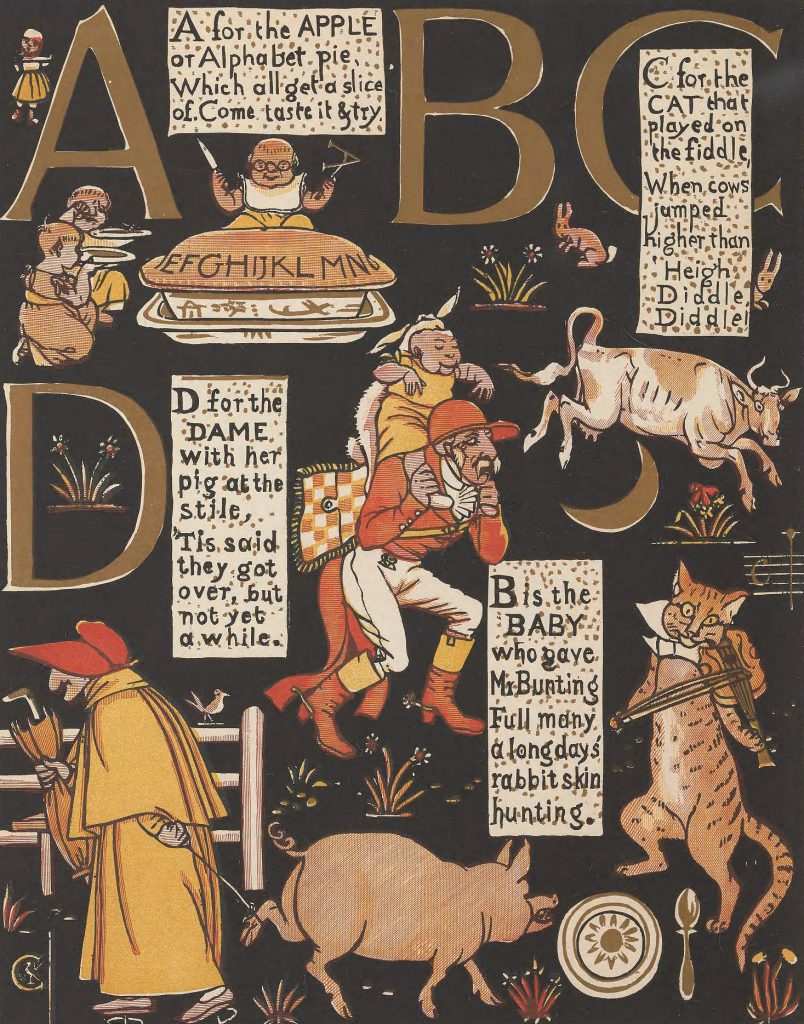 Plate I, Zur Farbenlehre (1810).
Johann Wolfgang von Goethe challenged Isaac Newton's views on color, arguing that color was not simply a scientific measurement, but a subjective experience perceived differently by each viewer. His contribution was the first systematic study on the physiological effects of color. Goethe's views were widely adopted by artists. Although Goethe is best known for his poetry and prose, he considered Zur Farbenlehre (Theory of Colors) his most important work. Learn more about the science of color in our online exhibition, Color in a New Light.
Play online:https://jigex.com/zdXRE